Hot plates are a useful and practical type of device which you can use for cooking in many places, including outdoor and road use. Do you know how to use a hot plate properly?
Even if the model is easy to use, there are many functions and safety features to consider before starting using it. This post will provide all information about the type of device, cooking preparation on it, and how to easily maintain it on daily basis.
How Does a Hot Plate Work?
A hot plate can be defined as a portable appliance that is made for cooking or heating food. Most hot plates have a simple design with one or multiple burners. There are two main types of hot plates and the main parts you should introduce before starting to learn how to use a hot plate.
Types Of Hot Plates
Electric Hot Plate
The type of device with is powered by electricity. Electric models have a cord that needs to be a plug-in into an outlet and it is ready for use. There are 2 types of electric models – induction and infrared hot plates. Induction models have a glass surface while infrared ones have a heating surface made of ceramic.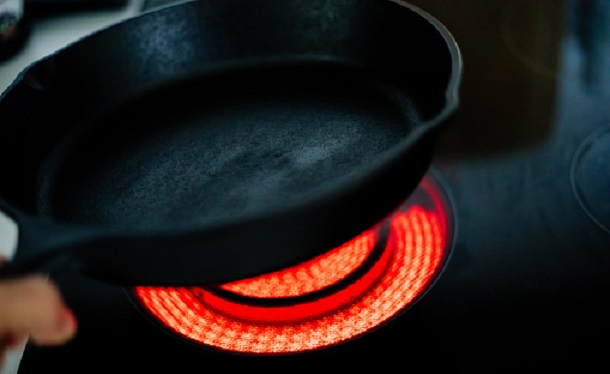 Gas Hot Plate
These models are powered by gas, mostly propane or butane but as well as some other types of gases. They are mostly used for outdoor activities.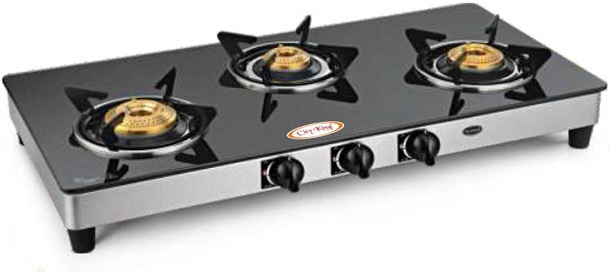 Parts Of Hot Plate
Here is the list of parts you should know before starting using the device.
Burner – A burner is a heating element on which you place cookware. Most devices can heat up to 750°F. There are models with 1, 2, 3, or 4 burners.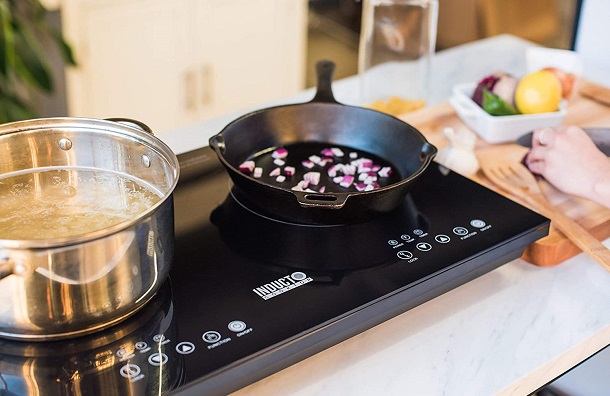 Knobs – They are used for temperature control and are usually placed on the front part of the hot plate. With control knobs, you can turn the heat on or off when needed. Also, you control how high will the temperature be depending on what you're cooking.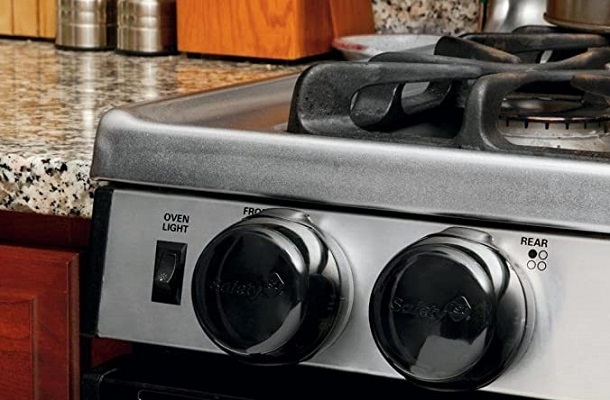 Indicator Lights – Every hot plate device has an indicator light that shows when it's turned on. When you plug the device into an outlet and turn on the temperature control, the indicator light will automatically turn red.
Turn Off/On Feature – Some models, especially digital ones have a turn on and off button which then activate the temperature control as well as which burner to turn on. If the model doesn't have digital buttons, to turn it off, all the control buttons need to be on zero.
Are Hot Plates Safe For Use?
Yes, they are completely safe for use. Both home and commercial devices are designed with safety features. If this is your first time using the device, it is important to read manual instructions. Besides all information, instruction includes the actions which are forbidden because can cause a serious accident, so make sure to take the advice seriously.
Along with light indicators and turn-off function, most hot plates include also an anti-slip surface, top cover, and lock system, which provides protection while using it.
Anti-slip Surface
One of the main safety features includes an anti-slip bottom surface to provide stability while you're using the plate. This is mainly important to prevent any accidents during cooking.
Top Cover
If the model includes the cover for protection, this is one of the best essentials and safety features to look for in a device and how to operate a hot plate.
By covering the device you can be sure no one will get burned if the hot plate is left turned on.
Lock System
Some models include a locking mechanism so your children can't turn on the device without permission
How To Use Hot Plate For Cooking
Here are all the steps and information on how to start using the device for cooking or heating up the meal.
How To Use Electric Hot Plate?
Switch on your hot plate and wait until it gets ready to use. Heating up depends on the model, but usually takes maximally 15 minutes to reach the set temperature. Gas hot plates and induction models take less time to heat up compared to electricity models.
Prepare the compatible dishes depending on which type of plate you'll choose. Most of them are compatible with stainless steel, copper, aluminum, cast iron, etc. If you're not sure whether the pan you have is safe for use on a hot plate, read the manual instructions.
After you set the device, place the pan or suitable dish on the top of one burner. Make sure the size of the burner is suitable for the size of the pan. Always place a dry pan on the top of the burner.
Add cooking oil or butter and this step needs to be done before your turn on the device.
Turn the switcher and set the temperature depending on if you're cooking or heating up the meal. If you're cooking, set the medium temperature, and for heating set the lower to prevent burning in both cases.
After the device reached the needed temperature, you can start adding the ingredients and cook by following the recipe. If you only need to heat the cooked meal, stir or turn on both sides to heat well.
After you finished cooking, turn off the device, and remove the pan from it. We recommend always unplugging the hot plate and leaving it for a half of an hour to cool down before storing it.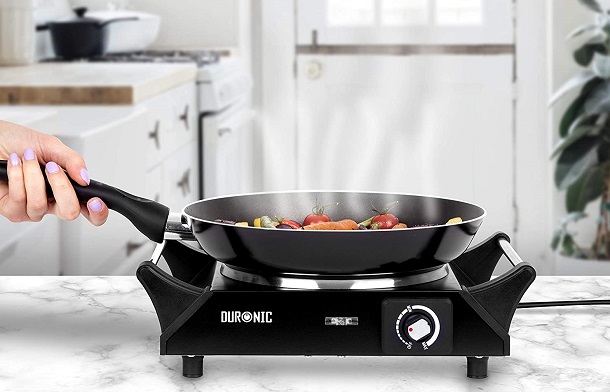 How To Use Gas Hot Plate?
To start cooking on a gas hot plate, you need to have a propane or butane, or other suitable types of gas. Connect it carefully with the device and test if the flame can be turned on.
Set the pan on the top and turn on the heater. Set the size of the flame depending on how big the pan is.
Add butter or cooking oil and wait until it melted.
Start adding the ingredients and make sure the food is not burning, you can always lower the flame.
After the meal is cooked, turn off the temperature controller, and make sure there is no flame.
Leave it for a half hour to cool down before you move the grid, clean the mess, and store the hot plate.
Tips For Using Hot Plate
We listed some tips which will help you safely handle your new hot plate, especially if this is your first time buying it.
Always make sure the device cannot be reached by children
Make sure the hot plate is placed on a stable surface
Don't touch the burner surface while the device is turned on
Never leave the countertop burner turned on if you're not in the room
Always make sure twice if you unplugged it from the outlet
Always make sure that the gas is closed after finishing cooking
Don't use a device near any flammable materials
Always wear protective gloves when holding or removing the pan from the hot plate
Avoid using metal pans, can easily damage the surface of the device
Maintain the recommended temperature for the meal you're preparing to avoid any burnings
If there are any cracks on the surface of the plate, don't use the device before you repair it
After you finish using the hot plate, always wait for it to cool down before storing it
Check the list of the dishes which are not recommended to use on your hot plate
Never put dishes that are not stove heat-resistant
Never clean it until the device is fully cooled down
What Can and What Cannot Be Cooked On Plate
Most of the dishes can be prepared on a hot plate if you have suitable cookware for them. You can prepare all types of pasta, meats, rice, eggs, and even coffee and tea.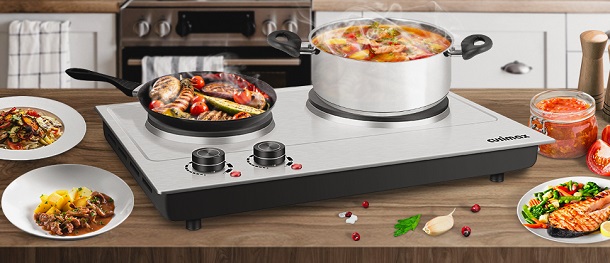 Dishes that cannot be cooked on a hot plate are types of meals made with flour, like pizza, bread, and all other dishes which are usually prepared in the oven.
Cleaning The Hot Plate – Tips For Easier Maintenance
After you find out how to operate a hot plate, you need to learn how to maintain this device. Regular use of the device will make it easily dirty if you don't take care of maintenance. Here are the cleaning tips for different types of materials and different kinds of dirt.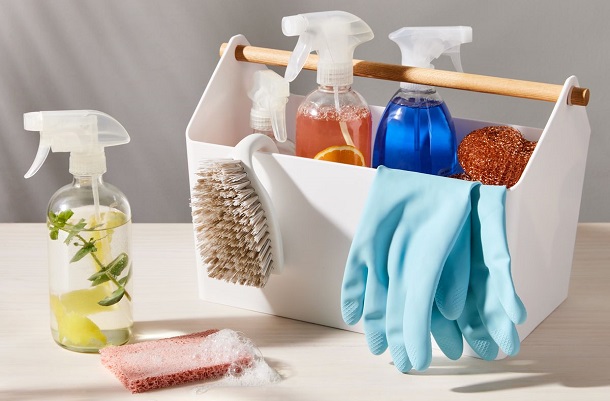 On regular usage dirt from burnt food, oil and grease need to be removed after every cooking session. If you don't clean it right after the pan cooled down, you can have trouble taking it after
For the easiest cleaning use a cleaning kit that included pads, scrappers, and handles. They're suitable for glass and metal hot plates
If there are oil stains and burn marks on aluminum or tempered glass model, you'll need to use some type of deep cookware cleaning. Do it once in a few weeks
If you're planning to use metal cookware, you need to be aware of rust. Cleaning it can be tough sometimes but with water-based rust remover you can take it off. If you can't find the remover, you can use a baking soda with vinegar which are a great alternative. Clean it once in a few weeks, so the rust doesn't get deeply rooted.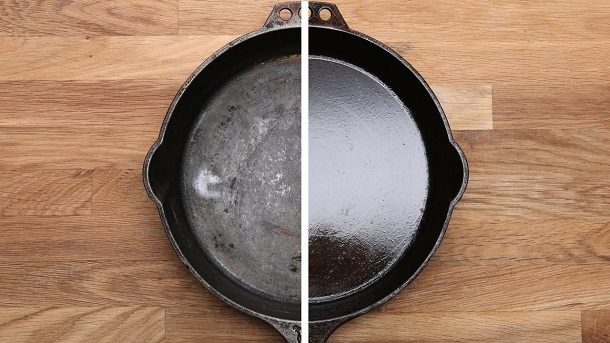 To clean the surface when the plate cools down you can use a towel, cloth, or sponge, and for corners use a cleaning brush
Mild detergent and soap are recommended for use for daily cleaning. Leave it for 10-15 minutes and wipe out with a damp cloth
Before starting to use the device again, make sure the unit is dry
FAQ For New Users
We listed all the needed functions of this device, but if there are any additional questions.
Where Can You Use Hot Plate?
Depending on which model you're buying, since some of them are designed for a specific use, you can use them for indoor use such as own or professional kitchen. If you're going camping, you can take it with you.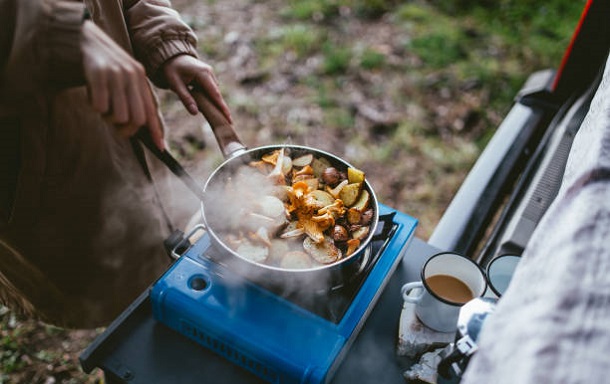 Where To Place The Plate?
If you're planning to use it indoors, place it on a counter which has easy access and is near the area for preparing food. For outdoor use, use it in the backyard or open area where there are no trees or grass.
Can You Bake On Hot Plate?
Unfortunately no, hot places are not suitable for any type of baking.
How Long Does It Take For Plate To Cool Down?
Most models need around 15-20 minutes to cool down, depending on which temperature they've been working and how many burners were used.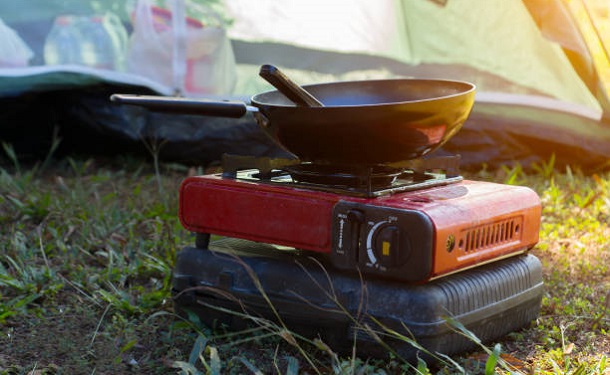 Can You Use Device Indoor And Outdoor?
Yes, but not all of them are suitable for indoor and outdoor use. For indoor use, you can have all types of electric models, while gas models can be only used in professional kitchens. Also, if you're using a hot plate for camping never use it in a tent, only outside.
To Wrap It Up
The hot plate is one of the most functional cooking devices for indoor and outdoor use. There are differences in design, type of material performance, power, and other features, and depending on your need you can choose either an electric or gas model. Just take care about safety, the usage is pretty simple as you could see.