The KitchenToast is a site with ideas, suggestions, reviews, and studies. The whole content located on the site has a common topic. With one word, it's a kitchen. However, it's much more than that. The site is actually a wide guide for organizing the household as well as improving nutrition habits based on health benefits that include delicious snacks.
The content you can read on Kithentoast is a result of detailed researches our writers and reviewers do every day. They provide you with good recipes for beginners and experts in cooking. We aim to create intersts in those who prefer to spend a long time in the kitchen and those who are searching for the tricks for quick cooking.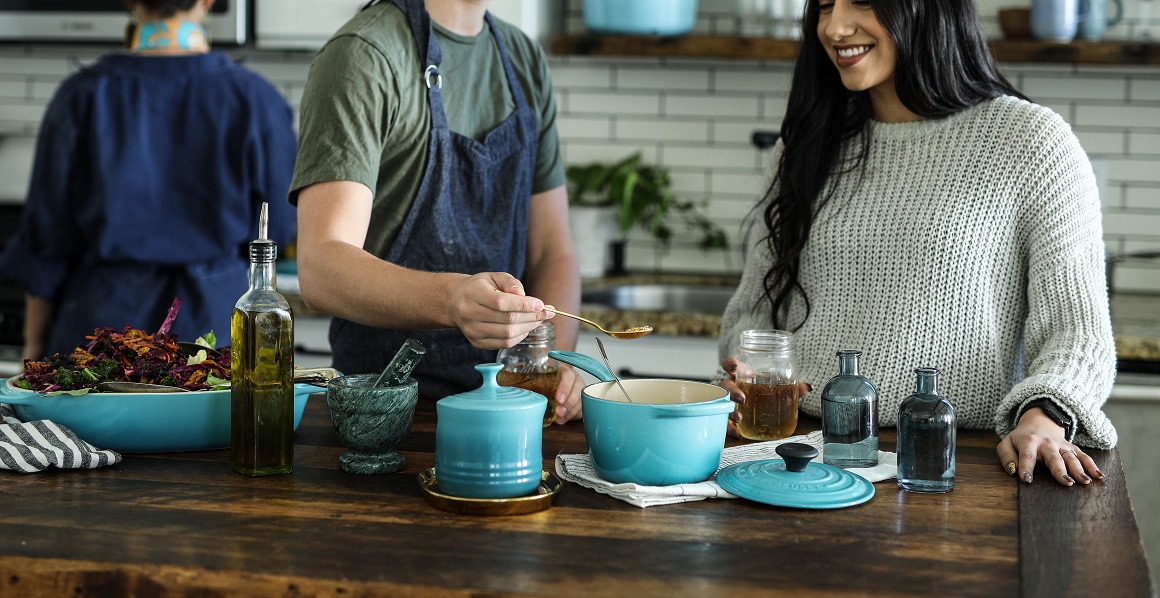 The site offers you help in all the corners of your home. Outdoor or indoor, pantry, kitchen, or dining room, we have topics related to all these places and their design. Here is the answer to how to arrange your kitchen, pantry, garden, and more.
It's not all about the home design and organization. The appliances have an important role in every household. To save your time, our team explores useful appliances for various types of people. We consider not only stay-at-home persons but also people who aren't that much at home, even children. To exempt our readers from investingating and eventually discovering the right household appliances, we test the products and review them for you.
Who Are We?
The idea for a site that will help people organize their household was created a long time ago and it became realized in 2020. The KitchenTost was created thanks to the team of the founder, editor, and a small group of permanent associates who write posts and reviews. We regularly collaborate with experts such as nutritionists, chefs, restaurant owners, and interior designers as well as housewives with a rich experience since we consider them a sort of professionals too.
Find out who are the creators of yummy KitchenToast posts! Meet our team of experts:
What Do We Believe In?
The readers' interest is also our interest. To please the readers we are providing them the best tips and ideas. We believe everybody should take care of their own health and the health of their family. We also take care of the health of our readers as well as for their home comfort. Moreover, we believe the positive environment our team is working in is reflected in the quality of the content we create.
Everybody should do their best to ensure a comfortable home environment for themself and we are here to help with ideas. With DIY inventions, delicious recipes, and homemade decoration for home design, you can make your home fabulous without the need for spending a lot of money.
What Are Our Goals?
Our professional researches and writers have one common goal – to make our readers pleased. We try to explore the topics the readers consider useful and present ideas that are easy to achieve. We would like to help the readers to become healthier, more organized, and if it's possible, professional chefs. We have made our site as a household guide as well as the cookbook you will use on daily basis. The support for the readers is what we want to achieve. We make content according to the interests of the readers and try to offer them inexpensive, but also interesting and high-quality, solutions.
Why You Can Trust Us?
Since we consult with the experts before publishing every post, the content we present is credible and trustworthy. Behind every post lies no other main interest but readers' pleasure. We receive small commissions from the purchase of the products we review. However, our choice of the products we recommend is not related to the commissions. The readers' satisfaction always comes first. Actually, the site has been created for the readers primarily, not for profit.
We are not connected with partners the way we would mention only products they suggest to us. We have editorial independence so no third party influences our opinions and choices. We insert the links on the products we find use considering customers' reviews, results of tests, and other factors included in our research.