Our focus lies on trying out almost forgotten recipes and discovering less-known locations you can visit if you want to spice up your routine. We also have something for our readers who love to say at home. For them, we prepared a bunch of food trend studies, detailed reviews of kitchen products and guides made for DIY enthusiasts. Our mission is to help you feel comfortable in the kitchen, no matter whether you are cooking or doing everyday chores.
Our Story: How It All Began
We started Kitchentoast in 2020 as a yummy sanctuary in the middle of the COVID-19 pandemic. It was a place where we could write about one thing that relaxes the most – preparing interesting dishes. Soon enough, the Kitchentoast family expanded on other topics related to the kitchen; from DIY organizing tips to detailed reviews of useful appliances. Today, we have a team of people who love to talk, write and study everything related to the kitchen.
Meet The Team
Here are introductions for every part of our KitchenToast family. We hope these short biographs will be able to show you what we are made of and what our goals with this website are.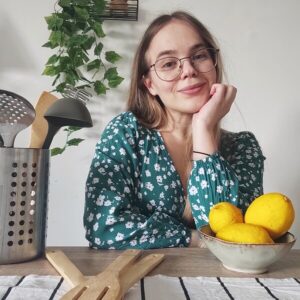 ANA
General Manager
Ana is a foodie enthusiast and the face of KitchenToast. She started off as a journalist and content creator, and now, 5 years later, she is focused on communicating with other foodies and kitchen enthusiasts all over the world. Ana loves sharing unusual recipes, combining herbs and spices, writing about current news, and studies about food trends and restaurants. She lives in Croatia and in her free time, she loves cooking and tasting different wine nuances, as well as traveling and enjoying the local cuisine. Ana's favorite combination is based on seafood and red wines from the south.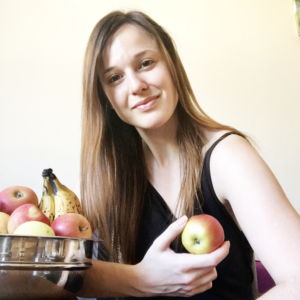 IVANA
Editor in Chief
Ivana has an editor role on the site. She is a journalist and web designer whose love for traditional food and wine led to Kitchentoast. She has left home young changing a silence of a village in the middle of Europe for city life at the Adriatic sea. Always desirable for adventures, she was working in restaurants on the Croatian coast, participated in Caffe barista tournaments, led a gardening business, and more. She is a healthy food enthusiast, prefers vegetarianism, and practices yoga. In her free time, she likes to study ancient Buddhist scriptures as well as psychology.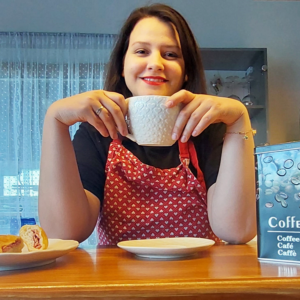 PATRICIA
Writer
As a former cook and a pastry chef, Patricia knows how to recognize fresh ingredients and appreciates their quality above all else. Her ideal day is spent at a local farmer's market looking for the fruits, vegetables, and herbs she can combine and use to make meals for her loved ones. Now, she works as a writer for the KitchenToast team. Here she gets to write about the versatile recipes she collected and wrote herself over the years while working in restaurants and pastry shops. She is also a big coffee enthusiast and enjoys trying out different coffee brews while traveling.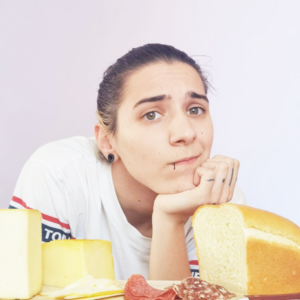 PETRA
Writer
As an English major student at the time, Petra was stuck at home with online classes when the lockdown started. Soon enough, Petra discovered a passion for cooking and making pastries to pass the time. She started small with some experimenting and trying out new techniques inspired by French, Italian, and Asian cuisine. Since then, she has become a full-blown "little chef", making dinner parties for her friends and expanding her knowledge with cooking classes. Now, she writes for the Kitchentoast to try and make people see that cooking and food truly can make any situation slightly better.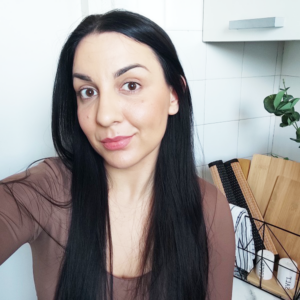 DIANA
Writer
Diana writes educational articles for those who want to learn more about this area. Her writing style is easy to read and she is striving towards providing readers with answers to all of their questions. Everyday cooking experience, as well as online research, help her gather all the knowledge needed to complete articles. She is a food lover who likes to spend time preparing meals for friends. Diana's favorite food is pasta, but she also adores sweets such as pancakes, and cakes. In her free time, she loves to spend time in nature walking her dogs. Also, she loves researching quick and healthy recipes.
How And What Do We Write About?
Our website consists of article posts and product review posts. Articles mostly consist of educational posts, recipes, studies, and research about food trends. We are aware that the internet is the main starting point for researching any topic; no matter if a person is a rookie or an expert. That is why we are covering each and every subject so a rookie can understand and an expert enjoy reading even though he or she already knows that.We are writing topics based on our own experience, research we make about the topic, and consultations with various experts (if a topic requires it). The entire process is based on questions such as: Who do I write this article for? What answers are the readers looking for? What the readers should know so what should I point out?
Except for the already mentioned articles, you can also find reviews in our portfolio. Those reviews may help you choose the right kitchen appliance for you. The main question related to the reviews is how we detect the products worth buying. The answer is that we consider customers' reviews and ratings of the experts. The reviews of the real customers are only valid so we avoid fake customers. The system that eliminates fake information often helps us to enter only valid info into the text.
How Do We Earn Money?
KitchenToast is a part of several affiliate programs. Some of them give us a small commission from each person that comes to them through our website. Others you can notice in a form of ads on every page. We are also open to cooperation with other small businesses related to kitchen topics.
Although we do earn money by reviewing and recommending other products, we would never praise something that isn't useful or good quality in any way or form. We thrive to write as neutral as we can, sharing the good and bad sides. Besides that, we are offering different solutions to kitchen-related problems, no matter how basic or complicated they seem.
Our goal is to provide true information and useful solutions first. Our revenue is what gives us a chance to do what we love and completely focus our attention on it.
If you are interested in working with us through product reviews or sponsored articles, reach out to us through our Contact us page and we are sure we can work something out.