Hot plates are an essential part of every experienced traveler's luggage.
But, taking it on a trip with you means you have to make room for it and you have to carry it. So, you can't go with bulky products, but with small and light ones.
The size and weight are only a fraction of things you have to consider before picking one for the job. Due to that, we gathered all the information and covered most situations when you will need one and recommend suitable products. All you need to do now is read and pick the one to buy before your next adventure.
The Rundown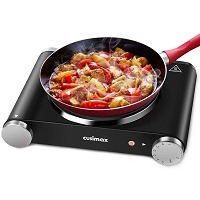 Cusimax Safe Hot Plate
OVERALL RATING: ★★★★★
The electric model has a 7.4-inch single burner with 7 temperature settings and cooks on a non-stick cast-iron material.
Jump To Review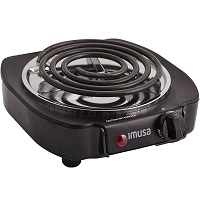 IMUSA Single Hot Plate
OVERALL RATING: ★★★★☆
This single burner features coils for distributing heat and a stainless drip tray; small in size for portability and small spaces.
Jump To Review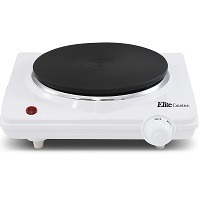 Maxi Matic Hot Plate
OVERALL RATING: ★★★★☆
This mini appliance features a single surface, can be used with many types of cookware and is small enough for transport.
Jump To Review
What Makes One Hot Plate Suitable For Traveling?
You can't take much with you on a trip so the most important characteristic is the size. Also, a power source is pretty important because you can't take an electric model with you on a camping trip where you can't plug it in. The nature of your trip defines the type of hot plate you should take with you.
Who Should Use This Device?
Anybody who wants a home-cooked meal on a trip can use it. You can use it in your hotel room (if the hotel policy allows), in a dorm, in your camper or you can use it outside of your tent in the middle of a meadow.
What Can You Cook On A Hot Plate For Traveling?
You have to be aware that traveling hot plates aren't the strongest models on the market, their strengths lie in small size and weight for your convenience. Most of them are made to heat up drinks, dishes or boil water in smaller amounts.
The most convenient wattage for a single burner hot plate is around 500-1,000W which is OK for boiling water and cooking simple dishes. Double burners are stronger and they can go up to 2,000W, but remember, RVs have wattage limits so they are best with 1,500W. Hot plates in dorm rooms and hostels don't have wattage limits so you can go with stronger models that can cook a meal for more people.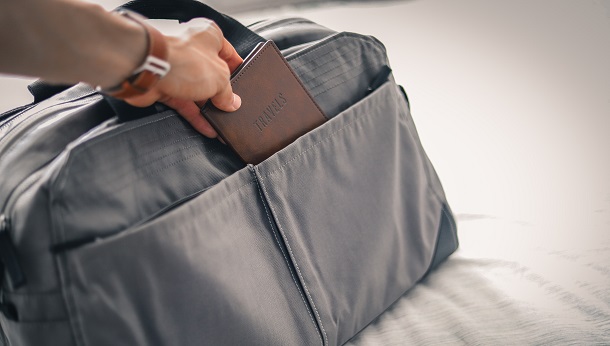 Types Of Hot Plates To Take With You On A Trip
As we have already mentioned, the nature of your trip defines the type you need. You can choose between two main types, the electric ones, and the gas ones. Electric ones are suitable for RVs, hotels, basically, places where you have the electric infrastructure. But, camping or other tips in the wilderness require gas hot plates. They come with a can of fuel so you can use it even if you don't have electricity.
Why Do Size & Weight Matter?
The size and weight matter because you will carry it with you. That is why most travelers tend to look for a small hot plate with one heating element. You can easily put those models in your suitcase or backpack.
A bigger option (with two heating elements) is for RVs, dorm rooms, hostels owners, etc. Those are places where you can put them down and not move them until you are done with your trip.
Average Size
If you need a hot plate to heat up a mug or boil water for one person, then you can go with one around 5 inches in size. This it is big enough to put a mug on it.
Bigger, but still small units are around 7-10 inches, depending on the model. They can hold small cookware for two people.
Hot plates with double heating elements are usually around 10 inches wide and 20 inches long since they hold two burners. They are quite big and that is why we recommend them for RV or dorm rooms only.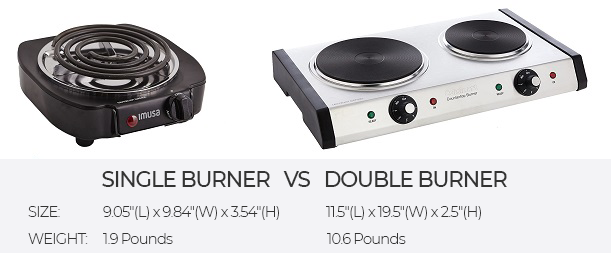 Average Weight
The unit made for traveling should be light, you don't want to carry a heavy one with you. The lightest models come with only 2 pounds, but models with 6 pounds are also pretty OK options.
Models with double heating elements are much heavier, around 10-12 pounds, but the weight is not a dealbreaker because you will put it on the counter and leave it there until the trip ends.
What Power Do They Come With?
A true appliance comes with 500W-1,000W, but there are a few portable models you can take with you on a trip with 1500 or 1800W. The stronger ones are usually bigger so they are more suitable for RVs or dorm rooms.
Voltage (Plug) Matters For Cooking In Foreign Countries
Yes, it matters because there isn't such a thing as a universal plug-in voltage or electrical socket. For example, the US mostly uses 120V, while Europe mostly uses 220V. All that depends on the country and continent. Also, the type of socket (2-prong, 3-prong) can vary from country to country so make sure to check that information before going on a trip. If a hot plate you chose isn't suitable for that county, you can buy a converter so you can use it. If you want to check wether you need a travel adapter or not check this page.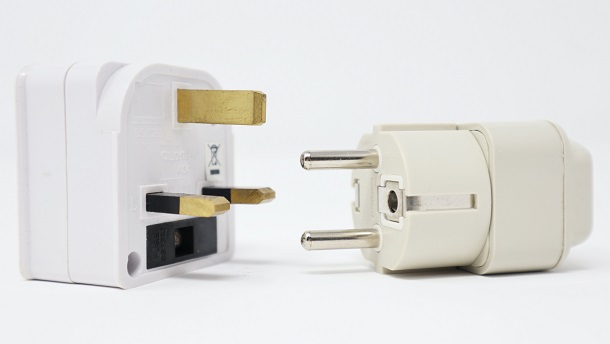 Are There Battery Operated Hot Plates?
Unfortunately, battery-operated units are not a thing. The reason for that is simple: cooking on a battery source requires too much energy which one battery can't provide. There are a couple of models that can warm up your mug or dish, but that is as far as it gets. They are too weak for you to cook anything on them.
Think Twice About Traveling With Double Burner Hot Plate
There isn't anything wrong with using a double burner hot plate on your travels. The only downside is that it takes double the space as a model with one burner. That is why we would recommend it only for trips where you can leave it in a room and not carry it with you no matter where you go. They are suitable for RVs, hostels, dorm rooms, etc.
Best Travel Hot Plates
All models below are great choices for people on the road, each one of them is suitable for a certain situation. Ratings you see below each review are based on how well they fit into this category.
Cusimax Safe Hot Plate
SPECIFICATION:
Material: Cast Iron
Dimensions: 11.6 x 7.9 x 2.7 inches
Weight: 5.58 lbs

Heating Element: 1
Controls Type: 7 Levels Knob
Power: 1,500 W
This electric plate has a compact and lightweight design. Thanks to its size, you can easily take it with you when traveling to make a variety of meals. The front side features an indicator light and a turning knob with seven settings on the thermostat suitable for cooking different meals.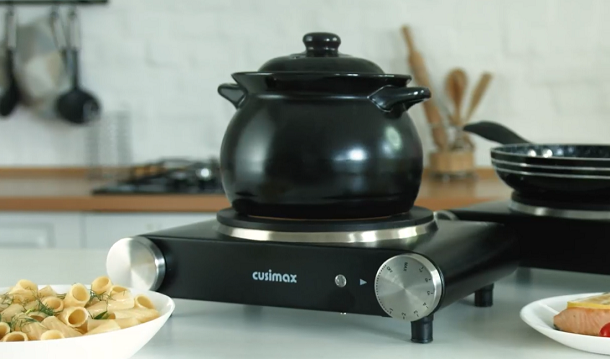 You can use it with any kind of cookware, unlike induction models. It is protected from overheating and has an automatic safety shutoff to prevent injuries or damage to the unit. It can be used when traveling on any countertop surface without slipping as it comes with non-slip feet to keep it in place.
This is a cast iron hot plate with 1,500 Watts of power. It measures 11.6 inches in length, 7.9 inches in width, and 2.71 inches in height. The maximum size of pots you can put on it is 7.4 inches in diameter.
Overall:
Safety:
Power:
Size:
Weight:
Funcionality:
PRICE RANGE
from $35 to $55 depending on eCommerce offer (Amazon, Walmart, Wayfair) and discounts
REASONS TO BUY:
7 thermostat settings allow you to warm up and cook meals
Comes with protection against overheating and auto shut-off function
REASONS TO AVOID:
The entire unit is hot to the touch during heating up so don't touch it with naked hands to avoid burns
IMUSA Single Hot Plate
SPECIFICATION:
Material: Aluminum
Dimensions: 9.84 x 9.05 x 3.54 inches
Weight: 1.9 Pounds

Heating Element: 1
Controls Type: Perilla
Power: 1100W
Amusa is a great alternative to a stove for dorm, RV, and is ideal to use as a traveling cook on any countertop. This single burner features heat distributing coils and a turning knob for regulating the cooking temperature. When it comes to safety, you should know that it has non-slip feet for firm and sturdy use.
it can be used anywhere with access to an electric socket. Its compact and space-saving design makes it ideal for use while on the go and traveling. Keep in mind that this product shouldn't be used for longer than 60 minutes in a period of 2 hours.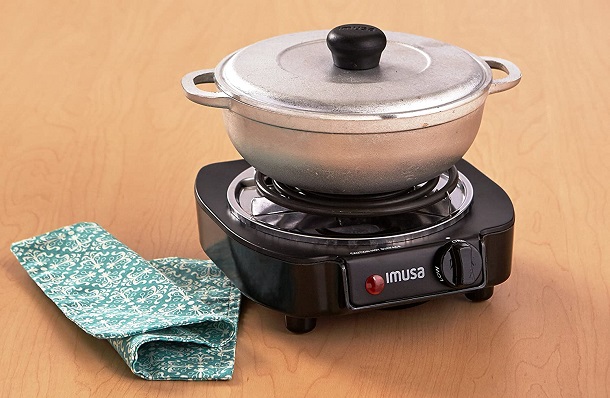 The power indicator notifies you when the hot plate is in use to prevent injuries and damage. The 1100-Watt coils are located above a stainless steel drip tray so that they can be easily cleaned when needed. It will take some time to cool down after use as well, so you should be careful not to clean it straight away.
Overall:
Safety:
Power:
Size:
Weight:
Funcionality:
PRICE RANGE
from $12 to $20 depending on eCommerce offer (Amazon, Walmart, Wayfair) and discounts
REASONS TO BUY:
Coils are separated from the unit so you can easily clean under them
It is very light with under 2 pounds of weight
REASONS TO AVOID:
You can't use it for more than 60 minutes straight, it needs to cool down
Maxi Matic Hot Plate
SPECIFICATION:
Material: Cast Iron
Dimensions: 10.62 x 3.62 x 9.25 inches
Weight: 3 lbs

Heating Element: 1
Controls Type: 3-Levels Knob
Power: 1000W
This small unit features a 1,000-Watt electric single burner with a control knob that includes warm, low, medium, and high-temperature settings. The surface is constructed with heavy-duty cast iron to evenly distribute heat across the plate for cooking various dishes. The base is cool to the touch and features rubber feet that help against slipping on any surface.
The power indicator light notifies you when the unit is turned on so you don't hurt yourself. It heats up quickly so you don't have to wait too long when cooking on the trip. The heating element is designed against food sticking for quick and easy cleanup with a damp cloth.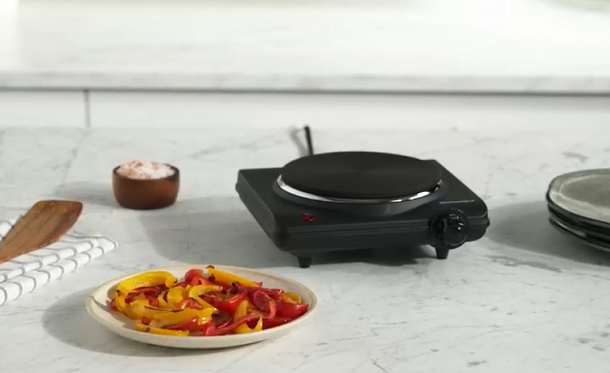 Before using this appliance, it is important to know that the first 15 minutes of use will result in smoke and a slight smell. Due to that, you should run it on the low setting for 15 minutes. That will make sure the protective substance on the heating element burns and you can use it for cooking.
Overall:
Safety:
Power:
Size:
Weight:
Funcionality:
PRICE RANGE
from $19 to $25 depending on eCommerce offer (Amazon, Walmart, Wayfair) and discounts
REASONS TO BUY:
Cast iron heating element evenly distributes heat
Very fast in heating up, saves you a lot of time
REASONS TO AVOID:
It can produce light smoke when heating up
Cuisinart Electric Hot Plate
SPECIFICATION:
Material: Stainless Steel
Dimensions: 11.5 x 19.5 x 2.5 inches
Weight: 10.6 Pounds

Heating Element: 2
Controls Type: 6 Levels Knob
Power: 1300W + 500W
This is a countertop electric burner. It features a 1300-Watt larger hot plate and a 500-Watt smaller hot plate so that you can cook food and quickly heat it up. The coil-less plates are made with cast iron for durability. The housing comes in a brushed stainless steel finish and easily compliments any space.
Each hot plate comes with its 'ready' and 'on' indicator lights, as well as control knobs with an off position and multiple temperature levels. The lower temperature settings are ideal for keeping your food warm, while the higher temperatures can be used to cook meals.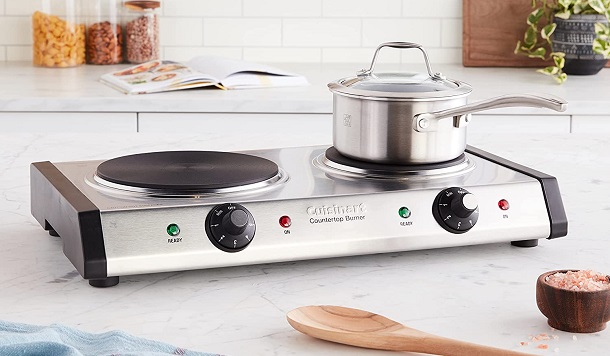 This double burner hot plate is 11.5 inches long, 19.5 inches wide, and 2.5 inches high which is an OK size for taking it on a trip. The feet are non-slippery so you can use the item on any countertop as your alternative to a stove while traveling.
Overall:
Safety:
Power:
Size:
Weight:
Funcionality:
PRICE RANGE
from $80 to $100 depending on eCommerce offer (Amazon, Walmart, eBay) and discounts
REASONS TO BUY:
Large 1300-Watt and small 500-Watt heating elements for versatile use
Separated temperature controls for both heating elements
Rubberized feet will keep it in place
REASONS TO AVOID:
Suitable only if you can leave it in the room, RV during the trip.
Chef Master 90019 Portable Butane Stove
SPECIFICATION:
Material: Cast Iron
Dimensions: 11.2 x 13.2 x 4.5 inches
Weight: 5.04 pounds

Heating Element: 1
Controls Type: Levels Knob
Power: LPG 15,000 BTU

If you are a camping enthusiast then this is a great choice for you. This gas unit comes with 15,000 BUTs which is more than enough to make everything from a morning coffee to a light lunch. It might sound strong, but the piezo electric ignition button adjusts the flame to your needs.
Wind guards around the flame will prevent it from dying out so you can prepare your meal in the open, without the need of a lee. Another advantage is a hard case you get with this model that protects it from damage that can happen during a trip.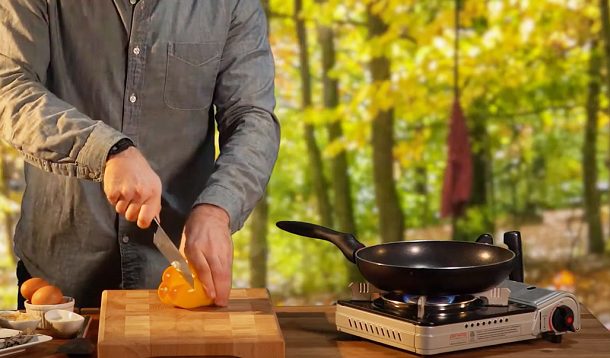 The dimensions of aren't small, but that is due to the fact that you have to put in a propane can for it to work. So, dimensions 13" by 14" include a can too. The weight of this model is around 5 pounds which is in the average range.
Overall:
Safety:
Power:
Size:
Weight:
Funcionality:
PRICE RANGE
from $35 to $60 depending on eCommerce offer (Amazon, Walmart, eBay) and discounts
REASONS TO BUY:
Use it when there is no electricity around
Comes with hard case, great for protection during travel
REASONS TO AVOID:
You need a fuel can for it to work
It is not recommended to use gas appliance indoors
Mr. Coffee Hot Plate
SPECIFICATION:
Material: Plastic
Dimensions: 1.3 x 5.2 x 8.6 inches
Weight: 0.6 Pounds

Heating Element: 1
Controls Type: Only On/Off
Power: 17W

The last hot plate on this list is the weakest one, but not because it is a bad product. It is the weakest one because its purpose is not to prepare a hot drink, but to keep it warm. You can consider it a small mug warmer.
This Mr. Coffee has only 17 Watts because it doesn't require more than that to keep your cup of tea or coffee warm for a long time. That power is enough to warm up a cup in around 2 minutes which is pretty OK.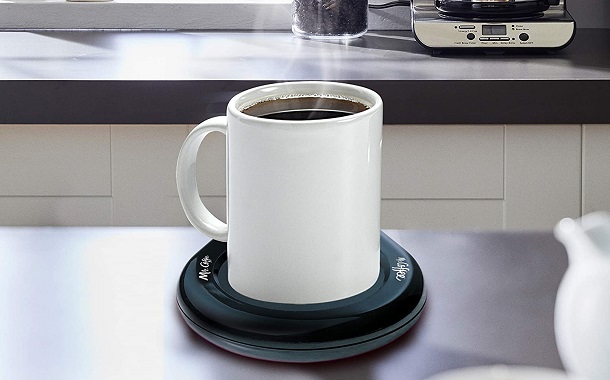 This tiny hot plate is big enough for a single mug so you can imagine how easy it is to store it in your backpack. Keep in mind that this is an electric so you will need electricity for it to work. But, the good thing is that the cable is actually pretty long and you can see the light when the plate is working.
Overall:
Safety:
Power:
Size:
Weight:
Funcionality:
PRICE RANGE
from $12 to $20 depending on eCommerce offer (Amazon, Walmart, eBay) and discounts
REASONS TO BUY:
You can put it in your pocket, that is how small it is
Comes with a long power cord and lights up when in use
REASONS TO AVOID:
You can use it only to keep a mug warm, you can't cook on it
Successful Traveling With A Hot Plate By Your Side
The main point of a this type of appliance is to take it with you. Since there are a lot of ways for you to travel – by car, plane, RV or on foot, means of transportation aren't a problem. The problem happens with a question whether you CAN actually bring a it with you. Let's check that out together:
Can You Take A Hot Plate On A Plane?
Most airlines allow you to take it with you in your carry-on, but that is not a rule. The best advice we can give you is to check with the airline company you plan to use before the trip and ask them about their policy on carrying hot plates on a plane.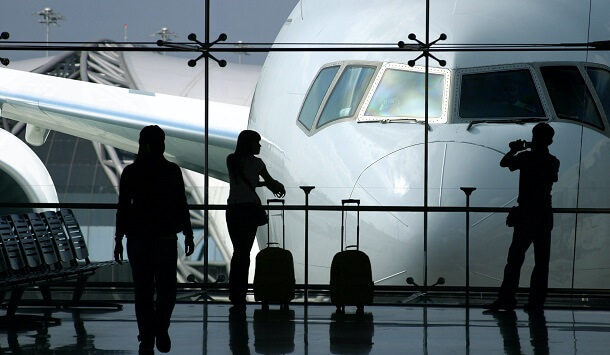 Can You Use A Hot Plate In RV?
Yes, you can use it in an RV, but not any model on the market. Besides the safety issues we mentioned above, you should be aware that the allowed wattage for a hot plate in an RV is less than 1,500W and less than 15 amps. Keep in mind that you have other electric appliances in your RV that require electricity to work too so you can't use them all with a super-strong hot plate.
Can You Go Camping With Hot Plates?
Yes, you can go camping with them, but if you are camping in a tent, away from electricity, then you should go with gas hot plates. They use fuel cans as a power source so you only have a limited amount of fuel. Depending on the can size and the number of cans you have with you, you could make tea or coffee, heat up a dish, or even cook something.
Are Gas Hot Plates The Best Option For Hiking?
They are a good option for camping, but not so much for hiking. When you are hiking, you are constantly moving with small breaks for rest and eating. So, you have to travel as light as possible. Due to that, it is better to use a simple hiking stove that weighs around a pound or less and a small pan to prepare meals.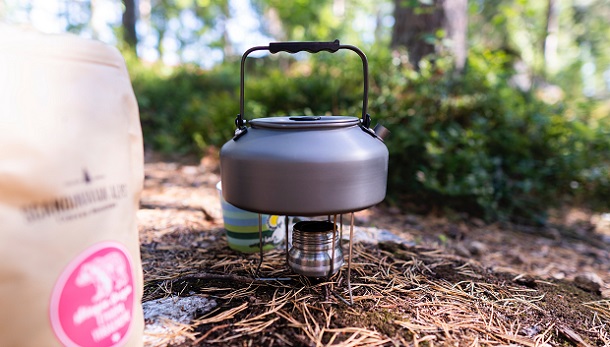 Safety Concerns
Besides small size and weight, safety is another thing you should consider. One of the most important safety characteristics is the rubberized bottom. It prevents hot plates from moving around which is very important in an RV where you can cook and drive.
Are Hot Plates Waterproof?
They are kitchen appliances, so they must be able handle water in normal amounts. That means almost every model will survive if you spill water, soup, coffee, or any other liquid on it. But, they aren't types of products you can get soaking wet and expect them to work so avoid dipping them in large amounts of water.
Heating Element Material
Another thing you should consider is the heating element material. It is better to avoid glass induction because it can break during traveling. You should go with stronger materials like cast iron or stainless steel.
Why Induction Models Aren't The Best Choice For Traveling?
Induction is great for heating up and cooking, but not in this situation because it can break, as we mentioned above. Another downside is the fact that you can't use all the cookware materials on it like you can on metal ones which can be inconvenient sometimes.
To Wrap It Up
In short, we would recommend the Cusimax Safe Hot Plate that works with 7 thermostat settings for preparing a large variety of meals. It is also one of the safest ones thanks to the automatic safety shut-off function and non-slip rubber feet. If you want to use one while going on adventures and camping, you can find out more information in this article about the best camping hot plates and check out currently popular models. To check out other small models, take a look at my post about the best mini and small hot plates on the market.