Smoking meat is becoming widely popular and everyone has the perfect recipe.
But, is it easy to start smoking meat for beginners?
In this article, we bring you the ultimate advice on smoking meat as a beginner and present you with some of the most crucial steps to follow.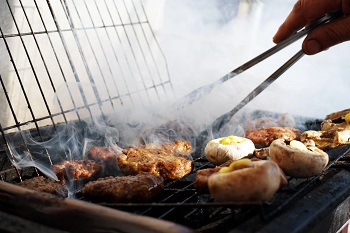 Find The Right Smoker
The first step before smoking meat is to find the right and quality smoker. Before buying, there are a few things you should consider. One of them is the size and functions it has, but also the material it is made of, can it be placed on the open space and which is the cost. What is more, you should know the main purpose and if you want to combine barbeque or have specifically meat smoker. There are two main smoker options. The first is charcoal smoker which provides a smoky flavour. The second is pellet smoker which rises temperature and airflow for quicker results. This is the quickest option to get perfect results. And the most expensive is the offset smoker which uses wood chips to get perfect flavour every time so you will be ready for barbeque night anytime.
Pick Right Accessories
To handle the smoker properly, you need to use appropriate accessories. Smoking food for beginners requires a good thermometer and there are many options, including Bluetooth devices which can notify you when the process is over. On the other hand, you will need a quality glove that will protect you from high temperatures and help you control the meat easier. The important tools are quality steel grippers and a diary where you can take all recipes and important notes for the future.
Choose The Right Meat
Choosing the right meat is also one of the most important steps. A good beginner's guide to smoking meat is to ask for advice. Whether it is a neighbour, local butcher or some professional, be sure that you use the advice for the first time. The first meat to try should be pork because it can be prepared in many ways and use more flavours than any other meat. Then, try with ribs and more complicated pieces. Once you have mastered them all, try with the brisket. Among all, it is the most important to learn the right temperature for each part of meat and time for smoking. Then, you should know which spice to use and how to use most of it. Don`t be afraid to combine and try to find the right flavour. You can try to add saffron spice if you prefer it. It's good to know how to grow saffron at home to have it anytime you grill.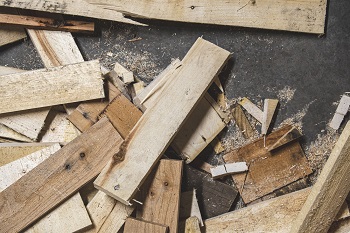 Choose The Right Wood
Another very important step is to choose the right wood to reach the perfect flavour. There are four types of wood you can choose for smoking. The one is full log, the pellets, charcoal and wood chips. More important is the type of wood because it gives flavour. The type of wood can depend on the area you live in, but also the flavour you want to reach. Mostly used is oak wood because it provides a strong and earthy flavour and smell. Then, try with some fruity flavours, like cherries, to get more interesting results.
Keep The Fire
Starting and mastering the fire sounds like a very basic step, but everything depends on it. Before starting it, build a pyramid of logs and wood pieces, but also use a torch and greasy paper to start it easy. Once you have started it, be careful and add enough wood to make enough heat. To have a good fire, you will need enough oxygen, too. Once you have a good fire, close the lid and produce enough heat and the perfect atmosphere for meat to be done.
Use Water Pans
Water pans are also a very important step in smoking meat for beginners, especially if you want your meat to be tender and flavourful. It also keeps the heat and helps to keep a consistent temperature.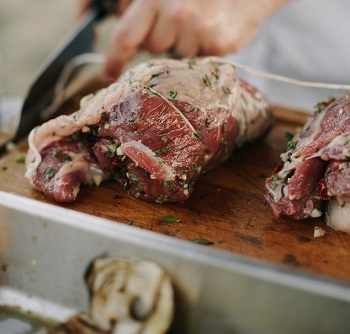 Be Patient With the Whole Process
Smoking for beginners can be a long process, but you need to have patience. Perfect results don't come overnight, so be sure that you try more times and pick the best solution for you. It is important to take notes and be very precise about the temperature and time of smoking. Set a timer to remind yourself when it is done, but don't peek every 20 minutes!
Maintain Smoker
Maintaining the smoker is half the work done to build a good flavour. This means you clean ashes after every use and grill from the fat. Don't be afraid to use steel wool to rub all burnt and oily parts. What is more, try not to postpone the cleaning since all the smells will remain inside. Rather do it immediately after you finish smoking.
To Wrap It Up
Smoking meat for beginners can be challenging, but with the right smoker and accessories, you can have good results. What is more, try to be confident and use different types of meat, wood or spices. It's also important which smoker or grill you use. Read these post and see the offer of the best electric stovetop grills and countertop electric grills.