Do you want to organize a barbeque night for friends in an outdoor place?
You aren't sure what you need for it?
No worries, you are in the right place!
Here you will find many great tips and instructions and learn how to organize barbeque nights the easiest way.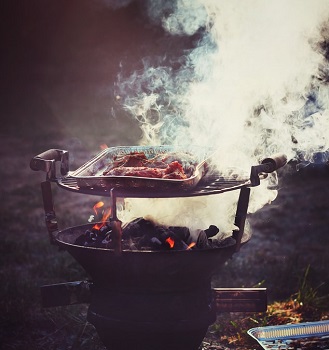 7 Tips on How To Organize Barbeque Night In Outdoor Place
1. Put Up Decorations
To achieve a pleasant atmosphere set decorations. You can decorate the terrace, put flowers on and around the tables. Set the plates and glasses on the table. Also, you can put blankets on the chairs, so the whole space will look nicer, and you will not be cold. As it gets dark, light up decorative lights. You can place a lot of lamps, then dim them to have a more intimate atmosphere. You can also decorate food in different ways. That way it will look tempting to children as well.
2. Prepare Food Before Guests Arrive
Make sure you prepare the food before your friends come. Prepare the meat to be ready to grill as soon as the guests arrive. Also, slice the tomatoes and peppers, prepare a salad so you can bring them to the table right away. Cook all additional dishes on time and serve. This way you will be able to grill the meat without having to check that you have prepared everything else.
3. Don't Forget About The Drinks
You should take care of the drinks your guest will consume. Cold drinks like beer are a perfect match to the barbeque. But, don't forget other options too. For example, some guests will probably prefer non-alcoholic drinks so surprise them with fresh and natural juice. If the weather is on the colder side, you can also offer warm refreshments, like tea, coffee, or espresso.
4. Ask Guests To Bring Side Dishes
If you are organizing a larger barbeque, ask guests for help. Tell them to bring side dishes or desserts. Often people have some recipe of their own that they are proud of, ask them to prepare it and bring it to barbeque night. They will be glad to be able to participate in the preparation in this way, and you will have more time for other food. This way you will have a larger selection of different dishes. You can also ask one of the guests to help you bring food to the table, so you can stay close to the barbeque.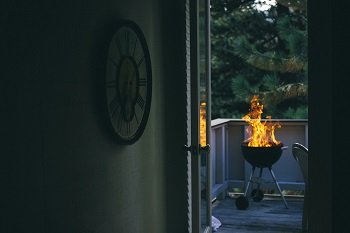 5. Serve Snacks Away From The Cooking
When you cook you probably do not like a lot of people staying in your space. When you organize a big barbeque people will be close to snacks. So, if you want fewer people around you when you prepare food, place snacks away from the food. You can separate several types of snacks. Make sure you have both sweet and salty, but also healthy. To prepare sweet snacks quickly, you can use your waffle maker to prepare delicious waffles. Place them on a table where they will be accessible to everyone.
6. Set Up Yard Games
If your friends are bringing children, make sure you give them a fun evening too. Place the games in the yard before they come. Twister and cornhole are just some of the games you can post. Leave enough space for the children to be able to run and play undisturbed. In this way, children will be able to play games immediately, while adults will be able to have conversations. Make sure that children do not go too far away from adults, and that they are not close to the road. Of course, you can also set up games for adults. Cards, crossword puzzles, and bingo will surely interest all participants. With great games, you will surely have an amazing barbeque night.
7. Importance Of Safety
Of course, at every gathering, you must take care of safety. Prepare a fire extinguisher near the barbecue. It can always happen that your fire starts to burn too much and that your food burns. Also, watch out for children so that they do not approach the fire. Make sure your guests are satisfied and take care of what they need. It would also be good to free the space from insects so that you would not be disturbed on a pleasant evening.
To Wrap It Up
Here you could read the best six tips on how to organize a barbeque night in an outdoor place. Make sure you prepare food to everyone's taste. Take care to prepare everything before your guests come, so you can dedicate yourself to them and the barbecue. Make sure you have enough food and snacks, you can ask guests to bring their side dishes. Of course, the most important thing is to pay attention to safety. Be careful when preparing meat, and take care of your guests.