If you consider yourself to be a true espresso aficionado, you can not live without an espresso machine. However, choosing the best one is not as simple a task as it may seem to be. You need to find a model that is powerful enough, provides rich and flavorful brewing results, and is efficient.
All this may sound a bit overwhelming especially because there are so many different types on the market available. We are here to help! We did thorough research and found top-rated models that offer all the features and functions you may need to perfect your brewing skills. Here is the list of the best ones.
The Rundown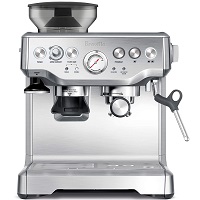 Breville Barista Express Espresso Machine
OVERALL RATING: ★★★★★
With its semi-automatic performance, this machine provides a variety of controls experienced baristas will appreciate.
Jump To Review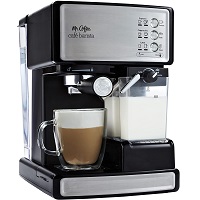 Mr. Coffee Espresso Machine
OVERALL RATING: ★★★★☆
Since it comes with a self-cleaning system, this machine provides you with optimal brewing flavors with every single use.
Jump To Review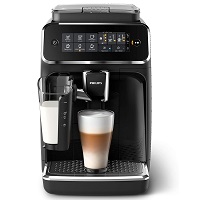 Philips Fully Automatic Espresso Machine
OVERALL RATING: ★★★★☆
Its fully automatic performance makes it perfect for beginners to get a perfect espresso shot.
Jump To Review
What Is An Espresso Machine?
It is a specialized appliance that is made and used to brew a traditional Italian-style coffee known as espresso.
Is It The Same As A Regular Coffee Maker?
No, the two appliances are fundamentally different. Espresso makers come with a pumping system and use extraction pressure to "pull" an espresso shot from your grounds. On the other hand, regular coffee makers, known as drip coffee machines, rely on gravity and let the water drip through the coffee grounds.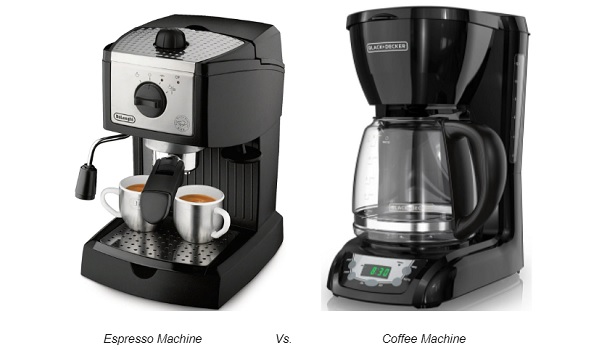 Which Option Is Better?
Well, this depends solely on what kind of coffee you like. If you love espresso, an espresso brewer is an obvious choice. The same goes for drip coffee. By buying the other appliance you won't be able to get the desired results and you will end up wasting your money.
How Does It Work?
As said, the machine comes with a pump that creates a high extraction pressure. The pressure is used to force the brewing water through the coffee puck inside the filter. As a result, you get a rich, creamy, and concentrated coffee shot we all know as espresso.
How Is It Different From Latte & Cappuccino Machines?
It is not. Both latte and cappuccino machines are espresso brewers. The only thing that the latter must have is a milk steaming/frothing wand. This is something that a basic espresso brewer does not need to have, however, all of them do.
Are There Different Types You Can Choose From?
Once you start looking for the perfect machine you will notice that there are plenty of different types you can choose from:
basic electric brewers
manual models
battery-operated models
USB models
Moka pots
Basic Electric Brewers
These machines are the basic brewers we all know and love. They come with versatile features and functions but generally do all the work for you.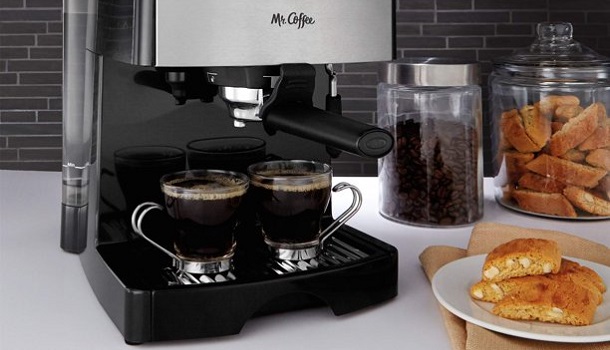 If you are looking for a home model, these machines are the best way to go. They are fairly easy to use, and most importantly, provide a true espresso shot.
Manual Machines
These models rely on you to create the pressure that is needed to force the shot out from the grounds. They do not have a heating system of their own so you are required to add hot water.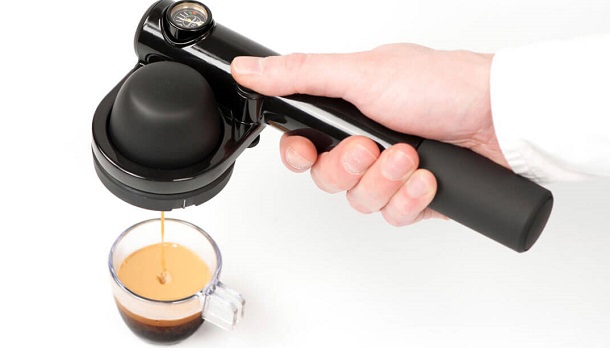 They are the most searched for when it comes to finding a model for use on the go. However, keep in mind that if you find yourself in the woods there is no hot water to make the brew. In this case, you need to have a kettle or a small pot you can use to heat the water or simply settle for a cold brew.
Battery-Operated Machines
This is a level-up option if you are set on buying a non-electric model simply because they are much easier to use. The battery powers the mechanism that creates the extraction pressure so you only need to press a single button. Most models come equipped with a heating system so you are only required to fill up the water reservoir.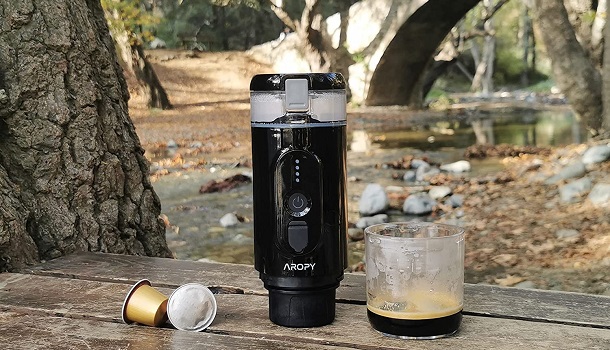 The downside of these machines is that the batteries can not run forever. You will need to recharge them at some point so make sure that it offers versatile powering options you can use anywhere you are.
USB Models
These models either require a constant power supply through a USB charging cable or also come with batteries you can recharge using a USB cable.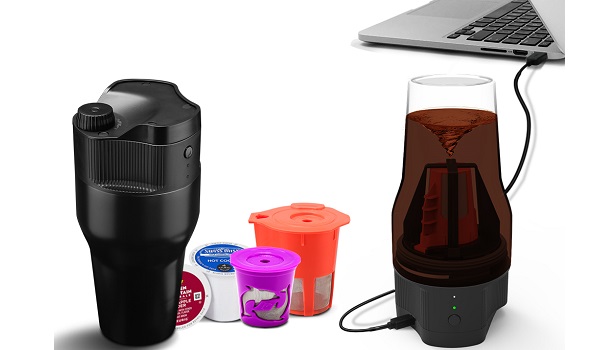 They heat the water to pull espresso themselves and are often compatible both with ground coffee and coffee pods. It is up to you only to add coffee and water, they do the rest.
Moka Pots
Stovetop brewers are also known as Moka pots. Contrary to popular belief, they do not provide espresso, but they will get you to the closest results if you do not have a real machine. This is because they use a much lower (2 to 3 bar) extraction pressure.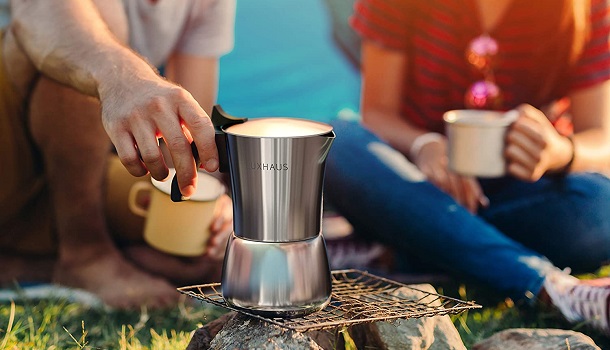 Moka pots are either electric or made for stovetop use and are the best option for camping trips and outdoor use in general.
Let Us Talk About The Automation Level
If you do opt for an electric model, you need to know more about the different automation levels they provide:
semi-automatic – if you know your way around brewing espresso, these models are your best choice. They provide the most programmable and adjustable features and functions you can set to your needs and liking.
automatic – they are a level up from semi models. They come with fewer features and do not have many functions you can control. These are your basic, mid-range home brewers.
super automatic – these machines are the simplest as they do everything for you. They do not come with programmable functions but do provide many pre-programmed settings you can switch from with a push of a button.
Where Can You Use These Machines
You can use an espresso maker almost anywhere:
at home or in your dorm room
in the office or your place of work
professional environments such as hotels, restaurants, spa resorts, catering services, versatile events
in small coffee shops and coffee carts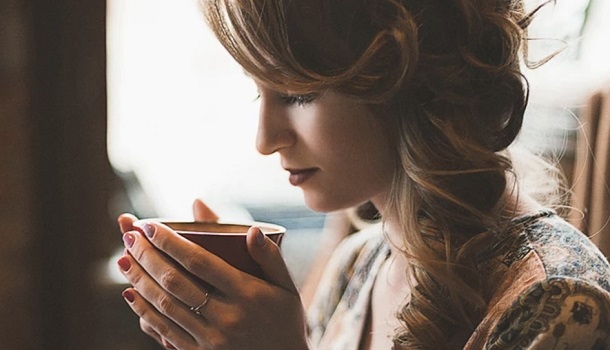 Brands That Customers Love
Once you set your mind on buying an espresso brewer you will find yourself looking for the best one. Now it is time to consider different brands. Breville, DeLonghi, Rancilio Silvia, Gaggia, Philips, Jura… These are all well-known and trusted brands when it comes to espresso brewers.
Benefits & Downsides You Should Consider
There are many benefits to having your machine, you:
no longer have to spend money in different coffee shops trying to find the one that meets your needs
get to experiment with different brewing styles and options and master your brewing skills
can enjoy espresso any time you want from the comfort of your home
The only downside of owning an espresso brewer is that you do need to keep it clean and maintain it regularly – if you want it to have a lasting lifespan. If this is something you do not comfortable with, don't waste your money. Also, there is a slight learning curve even for the simplest machines.
Features & Functions You Need To Think About
Although it may seem like we covered all our basis, we are only getting started. Espresso makers are fairly easy to use but they are complex appliances and you need to understand how they work and what affects their performance.
Size Of The Machine
First things first, consider how much space you have and what size of the machine can you accommodate in your kitchen. Somewhat smaller, 12.99 x 5.9 x 12.99-inch models take less space and are highly convenient for space-saving countertop surfaces. However, if you have ample space free for use, you can go for somewhat larger 20 x 19.5 x 12.25-inch models.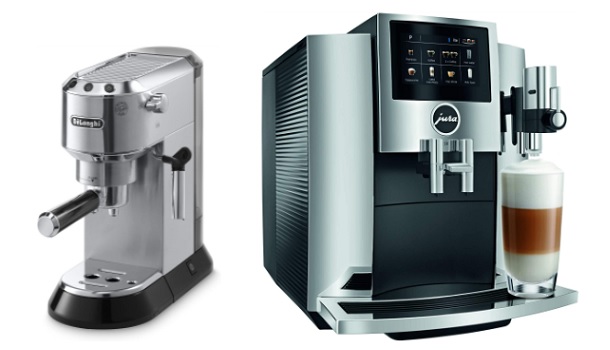 Quality And Durability
When it comes to quality and durability, nothing beats stainless steel. It is often used to manufacture kitchen appliances due to its high resistance to exterior damages such as rust, corrosion, and stains, and exceptional durability that ensures its lasting lifespan.
Think About Voltage And Power Plug
If you are buying a brewer from the US, you need to be careful about choosing a machine from a European manufacturer. This is because EU models generally work at 220 Volts and use a type F power socket. A standard voltage line for the US manufacturers is 120 Volts and they are made for the classic US type A or B power sockets. There is no need to avoid European models, just keep in mind that you will need a converter.
How Important Is Wattage?
The wattage rating lets you know how powerful a machine is. For home models, anything between 700 and 1200 Watts works just fine (endless to say that the higher the better rule applies). However, if you want a brewer that ensures professional results, go for one with a 1500 Watt power rating or higher.
Different Heating Systems
Once you get to the machine's heating system you will notice that they either come with a:
thermoblock boiler – it pulls the water from the water reservoir and, instead of heating a full boiler of water, heats it on demand. It is often found in somewhat smaller, compact, and low-budget machines.
single boiler – it heats water both for the brewing and frothing system, meaning, you can not use both functions at once. These machines need less time to heat up and are, as a result, more energy-efficient and affordable.
heat-exchange boiler – this is also a single boiler but it comes with a heat exchange mechanism. You do get to brew espresso and steam milk at once, however, the temperature often fluctuates so you need to wait a sufficient time between the shots.
dual (double) boiler – one works for the brewing process while the other one takes care of the milk steamer. They are more efficient when it comes to productivity but they need much more time to heat up initially. Also, they are much more expensive as most models with a dual boiler are made for professional use.
Boiler Design & Quality
When it comes to the design and quality of the machine's boiler, you can find ones that are made out of:
aluminum – they are mainly found in cheaper and smaller machines made only for home use.
brass – they are affordable to manufacture but do not offer the ultimate heat conductivity level.
stainless steel – they offer amazing durability but are not as conducive. For that reason, they do need more time to reach the required temperature level. Also, they are relatively inexpensive to manufacture and are most commonly found in prosumer machines.
copper – they are mainly used in the more expensive models as they provide exceptional conductivity and easily reach the optimal temperature level.
Water Temperature
Water temperature is as important a feature when brewing espresso as is the coffee grind. It needs to be approximately around 195 and 205 degrees Fahrenheit to pull a perfect espresso shot. Lower than that, you will end up with a watered brew. Any higher and your brew will have a burnt flavor.
Temperature Control
Since brewing temperature is so important, you must find a machine that comes with a PID temperature control system. That way you will be able to check the brewing temperature any time you want and adjust its temperature level when required.
Different Pumps
Espresso brewers either come with a rotary mechanical pump or a vibratory electromagnetic pump. The former ones are suitable for direct water plumbing, they work much more quietly, and have proven to provide better tasting brew. However, they are much more expensive to manufacture and are found in commercial-grade models. Due to their complexity, they also cost much more to replace.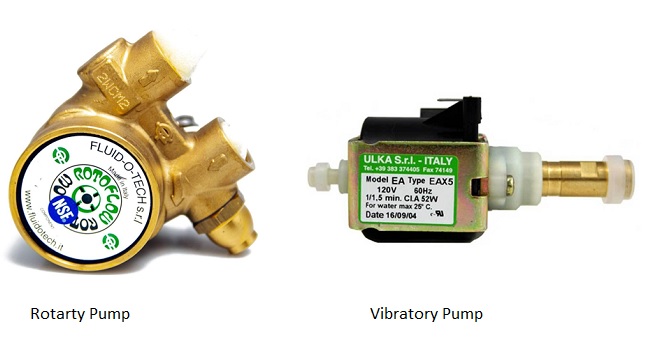 On the other hand, the later ones are much smaller, more affordable to manufacture, and cheaper to replace. They provide a somewhat louder performance and are found in more affordable home machines.
Power Of The Extraction Pressure
While it is not the only factor, extraction pressure is the most important factor that affects the machine's performance. Models with a 7 to 9 bar pressure are considered to be good for home use. However, if you want to level up your skills and create barista-style brews you would otherwise get only in professional coffee shops, don't settle for anything less than 15 to 20 bars.
Does Grouphead Matter?
Of course, it affects the way that the machine works. If you go a bit deeper, you will notice that there are three main types:
E61 group heads – they are the most common ones you can find and are made only for low volume use.
saturated group heads – the water travels from the boiler into the group head and for that reason, they offer the ultimate temperature stability.
electric group heads – they come with a built-in heating element thanks to which you have the ultimate control but are also the most expensive option out of the three.
Portafilter Design
A portafilter is the spoon-looking part of the espresso brewer that holds the filter basket during the extraction process. If possible, you want it to be ergonomically designed as this is the part of the machine you will work with throughout the day.
Benefits Of Different Filter Baskets
Filter baskets hold the coffee grounds and are made to fit inside the portafilter. They come in different sizes to ensure that you can choose the shot size you want to pull (usually a single or a double). Also, they can be either pressurized or non-pressurized.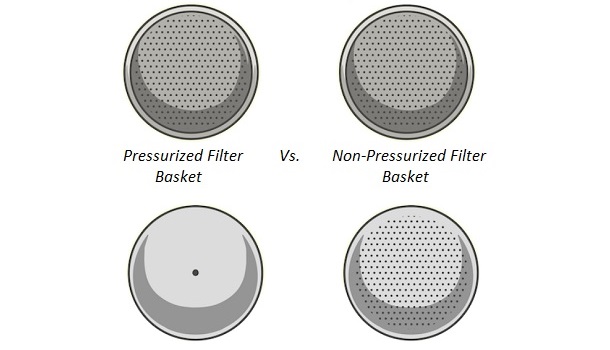 Pressurized filter baskets are great for beginners as they are not sensitive to the coffee grind size and provide a smooth espresso shot with a thick crema layer. On the other hand, non-pressurized filter baskets are great if you have a conical burr coffee grinder that ensures consistent grinding results. This is because they are very sensitive to the grind size. As a result, you are rewarded with a much richer and sweeter espresso shot.
Coffee Grinder And Its Adjustments
Buying a machine with a coffee grinder is always a good choice because the grind size is a key factor in brewing a perfect espresso shot. You want to make sure that the machine comes with a conical burr grinder that provides you with a range of adjustments from coarse to extra fine settings.
Bean Hopper
Most models that come with a grinder also include a bean hopper. This is a specially designed storage area that allows you to store freshly-roasted coffee beans without them getting stale or losing their flavors and aromas. It is usually connected directly to a grinder to ensure that the beans are dispensed directly into the grinder.
Bypass Doser
A bypass doser is an additional chamber that is specially designed only for pre-ground coffee. It is a great addition to any machine as it allows you to brew different coffee types using only one machine. For instance, you can use it to brew decaf espresso.
What If You Like Capsules?
Nowadays, when you have versatile machines to choose from, finding one that works with coffee capsules is no trouble. Also, there are many versatile capsule brands (K Cup, Nespresso, etc.) that create a variety of flavors you can choose from to ensure that you find your perfect brew.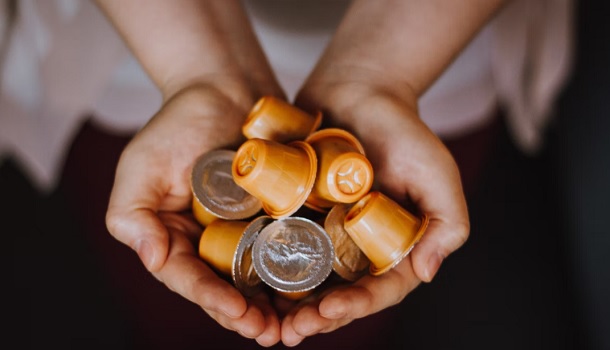 Steaming/Frothing Performance
If you want to be sure that the machine you like can brew not only espresso but also cappuccinos, lattes, macchiatos, etc., you need to check whether it comes with a steaming wand or a frothing system. Steaming wands are manually controlled and use steam to create perfect milk texture for lattes but you can also use them to create froth.
However, frothing systems do not use steam but rather combine milk and air at a high speed. For that reason they can only create the froth you need to top your espresso/milk-based beverages.
Plumbing Options
There are some machines you can connect directly to a water line. They are great for professional environments as you never have to worry that you might run out of water. You need to note that only machines with rotary pumps are suitable for direct plumbing.
Water Reservoirs
Machines with water reservoirs are much more common. Although they need to be refilled regularly, you can opt for a model with a somewhat larger 2-liter reservoir to ensure that you don't have to think about it too often.
Where Does The Watter Go?
The water that drips from the group head needs to go somewhere, and that is what the drip trays are made for. Machines that are plumbed directly siphon the water away into the drains. The ones that don't, on the other hand, require you to empty the tray before it overflows.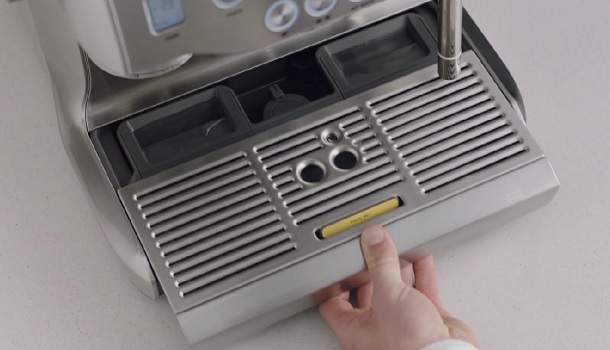 Cleaning Requirements
The simpler the machine is, the easier it is to clean. Some models even come with a self-cleaning mechanism that keeps the brewing system clean to ensure that you get the freshest flavor with every shot you pull.
Be Realistic About Your Skills
You need to be realistic about how skilled you are at making espresso. If you are new to this, go for a super-automatic model that has pre-programmed brewing parameters. You still have control but you do not have to know how to adjust the parameters to each other. If you are skilled, you will appreciate all the options that a semi-automatic model provides.
Do You Want A Smart Appliance?
Finally, while they are rare, you can find some smart espresso makers too. They are compatible for use with Amazon Alexa or Google Assistant and they allow you to control their performance remotely through a designated app on your smartphone.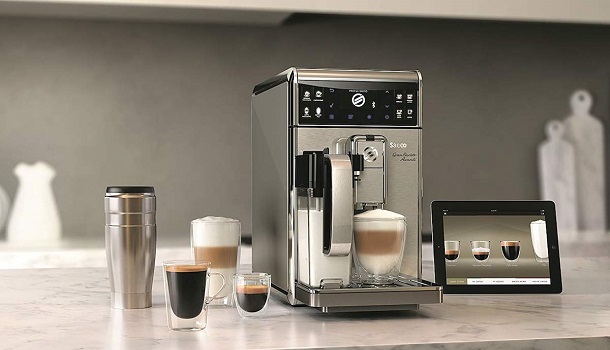 8 Best Espresso Machines
Here are the top-rated models you can find. The first one is a semi-automatic brewer that comes equipped with all the features and functions you may need and it provides you with complete control over its parameters. The third one is fully automatic, you can control its functions, but it comes with pre-set settings for every brewing style. Read on to learn more.
Breville Barista Express Espresso Machine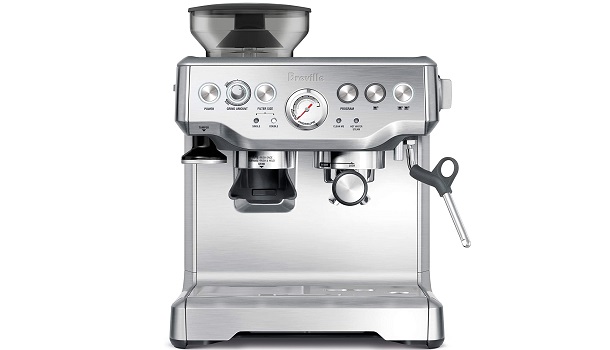 SPECIFICATION:
Dimensions: 12.5 x 12.6 x 13.1 In
Weight: 23 Pounds
Material: Stainless Steel

Wattage: 1600 Watts
Pressure: 15 Bars
Steamer/Frother: Manual Wand
This machine is an all-time favorite. It provides a semi-automatic performance and offers ample adjustable features and functions every true barista will appreciate. It also comes with convenient light indicators that inform you if something is wrong with the machine (i.e. when you need to clean it etc.)
It also comes equipped with a powerful conical burr coffee grinder. Its small grind size control dial allows you to adjust how coarse or fine you want your grinds to be. With its automatic dose control grinding system it delivers the perfect amount of coffee straight into the filter.
Overall:
Pressure:
Quality:
Functionality:
Power:
Safety:
PRICE RANGE
from $700 to $1000
depending on eCommerce offer (Amazon, Walmart, eBay) and discounts
REASONS TO BUY:
Brews exceptional espresso with rich flavor.
Comes with a burr grinder that provides dose control.
REASONS TO AVOID:
You will need some time to get the hang of its performance.
Mr. Coffee Espresso Machine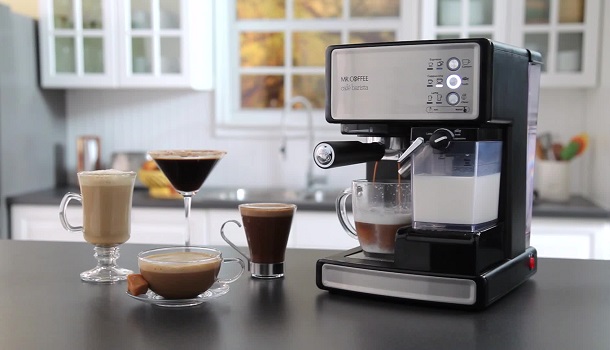 SPECIFICATION:
Dimensions: 11.22 x 8.86 x 12.6 In
Weight: 10.37 Pounds
Material: Stainless Steel

Wattage: 1040 Watts
Pressure: 15 Bars
Steamer/Frother: Automatic System
While this machine does feature a somewhat lower 1040 power rating, it still uses a powerful 15 bar extraction pressure. It easily extracts all the flavors and aromas from the grounds you use and provides delicious espresso, cappuccino, or a latte.
Although it offers fewer controls, you can still choose whether you want to make a single or a double serving or customize the beverage size to your liking. Its automatic frothing system does not steam the milk. however, you can adjust its frothing performance.
Overall:
Pressure:
Quality:
Functionality:
Power:
Safety:
PRICE RANGE
from $200 to $250
depending on eCommerce offer (Amazon, Walmart, eBay) and discounts
REASONS TO BUY:
Comes with a highly convenient cleaning system.
Its water reservoir is completely removable to ensure that you can easily clean and refill it when needed.
REASONS TO AVOID:
As it comes with an automatic frothing system you can not steam the milk.
Philips Fully Automatic Espresso Machine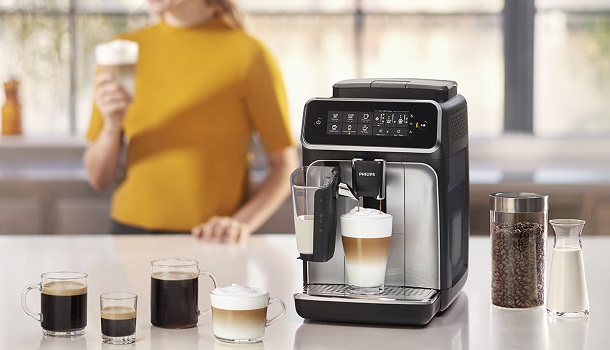 SPECIFICATION:
Dimensions: 20 x 19.5 x 12.25 In
Weight: 21.1 Pounds
Material: Plastic

Wattage: 1500 Watts
Pressure: 15 Bars
Steamer/Frother: Automatic System
This machine features an intuitive touch display with pre-programmed settings for espresso, coffee, americano, cappuccino, latte macchiato, and hot water. It also features the "My Coffee Choice" part that allows you to adjust the brew strength, choose the cup size, and adjust the amount of froth.
It is worth mentioning that this machine comes with an AquaClean water filter. Not only does it purify the water inside the machine's reservoir but it also ensures that you can make up to 5 000 servings without descaling the machine.
Overall:
Pressure:
Quality:
Functionality:
Power:
Safety:
PRICE RANGE
from $800 to $1400
depending on eCommerce offer (Amazon, Walmart, eBay) and discounts
REASONS TO BUY:
A simple touch control panel with pre-programmed brewing settings.
Comes both with a burr grinder and an additional bypass doser.
Has a container for used coffee grounds.
REASONS TO AVOID:
Its installation is rather complicated.
De'Longhi Espresso Machine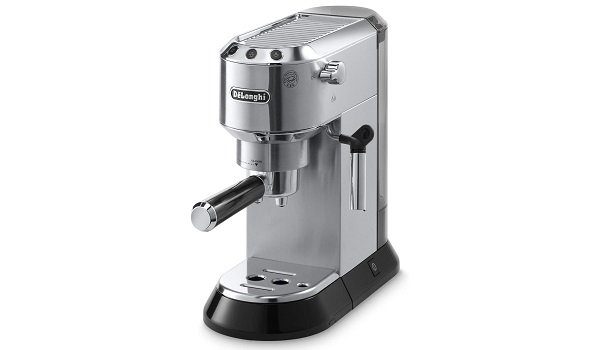 SPECIFICATION:
Dimensions: 12.99 x 5.9 x 12.99 In
Weight: 9.3 Pounds
Material: Stainless Steel

Wattage: 1300 Watts
Pressure: 15 Bars
Steamer/Frother: Manual Wand
The great thing about this machine is that it features a somewhat slimmer design that makes it perfect for use in small places. It is fairly easy to use as it comes only with single and double shot settings. It also provides a simple steam control knob to ensure that you can control how much steam is released during the steaming process.
It comes equipped with a convenient 3in1 filter holder that makes it suitable for use both with ground coffee and ESE coffee pods. It also includes versatile filter baskets including one for a single shot, 1 for a double shot, and 1 for brewing espresso using the pods.
Overall:
Pressure:
Quality:
Functionality:
Power:
Safety:
PRICE RANGE
from $200 to $300
depending on eCommerce offer (Amazon, Walmart, eBay) and discounts
REASONS TO BUY:
It is compatible for use both with ground coffee and ESE pods.
Provides exceptional steaming and frothing performance.
REASONS TO AVOID:
Due to its small footprint, you need to be careful not to tip the machine over while inserting a portafilter.
Gaggia Classic Pro Espresso Machine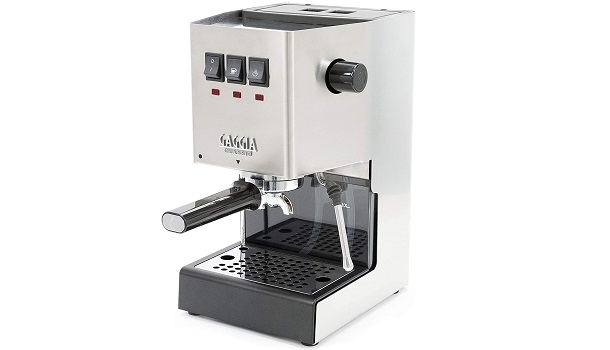 SPECIFICATION:
Dimensions: 9.5 x 8 x 14.2 In
Weight: 20 Pounds
Material: Stainless Steel

Wattage: 1450 Watts
Pressure: 15 Bars
Steamer/Frother: Manual Wand
This model is an exceptional choice for home and commercial use. It is constructed out of brushed stainless steel material and offers a commercial-grade three-way solenoid valve, 58mm chrome-plated brass portability, and brew group. Its manual steaming wand provides you with a full range of motion to ensure that you can control its performance.
You won't have any trouble adjusting the performance of this machine to your needs. It comes with simple rocker switch controls that make it very user-friendly. Its control panel features small light indicators that make everything even simpler.
Overall:
Pressure:
Quality:
Functionality:
Power:
Safety:
PRICE RANGE
from $450 to $800
depending on eCommerce offer (Amazon, Walmart, eBay) and discounts
REASONS TO BUY:
Its compact size makes it great for somewhat smaller spaces.
Ensures consistent brewing and steaming results with every use.
REASONS TO AVOID:
It does not come with a coffee grinder.
Its water reservoir is not removable from the machine.
JURA S8 Automatic Machine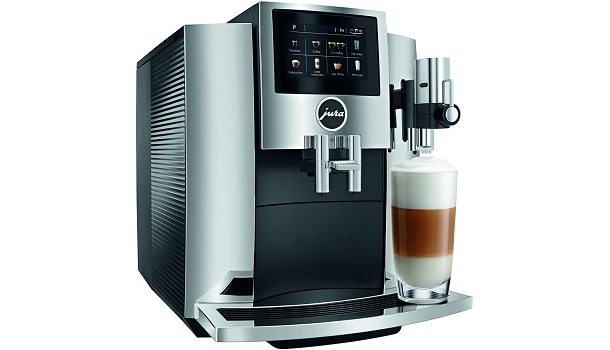 SPECIFICATION:
Dimensions: 12.7 x 20.1 x 16.7 In
Weight: 20 Pounds
Material: Stainless Steel

Wattage: 1450 Watts
Pressure: 15 Bars
Steamer/Frother: Automatic System
This machine features a touch control panel with 15 pre-programmed brewing specialties. However, it still provides you with control over the coffee amount, strength, brewing volume, and many more features to ensure that you can adjust its performance to your needs.
What makes this machine stand out from the rest of the listed models is its app compatibility. This means that you can control and adjust its performance remotely using your smartphone and the designated JURA Operating Experience app.
Overall:
Pressure:
Quality:
Functionality:
Power:
Safety:
PRICE RANGE
from $2900 to $4000
depending on eCommerce offer (Amazon, Walmart, eBay) and discounts
REASONS TO BUY:
Its super-automatic performance makes it easy to use even for beginners.
It features a high-resolution color display touch screen.
Compatible for use via a JURA Operating Experience smartphone app.
REASONS TO AVOID:
This machine does require a bit more maintenance.
Rancilio Silvia Espresso Machine
SPECIFICATION:
Dimensions: 9.2 x 11.4 x 13.3 In
Weight: 30.8 Pounds
Material: Stainless Steel

Wattage: 993 Watts
Pressure: 15 Bars
Steamer/Frother: Manual Wand
This model features a simple, linear design that makes it a great fit for versatile decors. It also comes equipped with an ergonomically designed portafilter handle that will fit perfectly into your hands. With its commercial group head, it provides exceptional heat stability.
Another thing worth knowing is that there is an additional pod and capsule adaptor kit available for it. However, it does not come included in the package. If you want to brew using coffee pods, you will need to purchase the kit separately.
Overall:
Pressure:
Quality:
Functionality:
Power:
Safety:
PRICE RANGE
from $690 to $850
depending on eCommerce offer (Amazon, Walmart, eBay) and discounts
REASONS TO BUY:
Its commercial-grade group head ensures optimal temperature stability and extraction quality.
Its water reservoir can be removed or refilled from the top.
REASONS TO AVOID:
It features a somewhat lower power rating.
Gevi Espresso Machine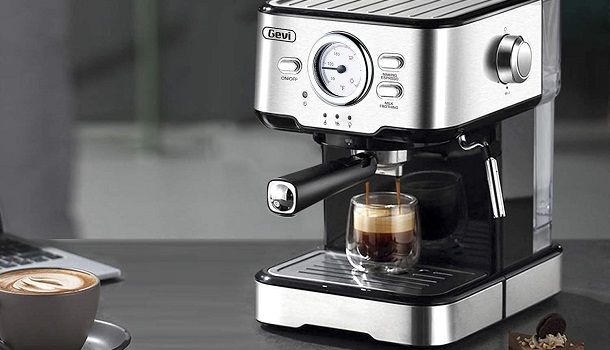 SPECIFICATION:
Dimensions: 10.83 x 15.08 x 13.7 In
Weight: 8.47 Pounds
Material: Plastic

Wattage: 1100 Watts
Pressure: 15 Bars
Steamer/Frother: Manual Wand
This machine comes equipped with everything you need to brew the most delicious espresso cup. This includes a portafilter, funnel, a coffee scoop, and a tamper. The machine also comes with a user manual to ensure that you have all the information you need to get started.
It comes with a double volume boiler and a powerful Italian ODM pump. It creates a 15 bar extraction pressure that can capture all the delicious flavors and aromas from your grounds. Once heated, the machine needs only about 25 seconds to pull a perfect espresso shot.
Overall:
Pressure:
Quality:
Functionality:
Power:
Safety:
PRICE RANGE
from $140 to $230
depending on eCommerce offer (Amazon, Walmart, eBay) and discounts
REASONS TO BUY:
It provides active temperature control both for the brewing and steaming process.
Its top plate works as a convenient cup warming tray.
REASONS TO AVOID:
Its cord length is rather short so you need to keep it near a power source.
How To Use These Machines?
While some machines do have a slight learning curve to them, most espresso makers are fairly easy to use:
Always grind your coffee beans right before use to ensure that you achieve the freshest results possible. Use about 9 grams of coffee for a single shot or 18 for a double. Make sure that you grind beans into a fine powder.
Add the grounds into the filter basket and tamp them down with a sufficient amount of pressure until they are fully compressed. The grounds need to be as even and straight as possible to ensure optimal flavor extraction.
It is time to pull the shot. Lock the portafilter in its place and start the brewing process. Most home models come with automatic options but some good semi-automatic machines will allow you to program the time. The perfect espresso shot should be pulled within 25 and 30 seconds. At this time, it should feature a deep flavor and a perfect foamy crema.
You will need some time to figure out how much coffee you need and to master the fineness of the coffee grind. In case you feel like your brew is a bit watery try adding a bit more coffee or make a finer coffee grind. In case the brewing process lasts longer than 30 seconds, try using a bit less coffee or choose a coarser coffee grind.
Check out the video below for more basic instructions:
What Other Accessories Do You Need To Have?
First things first, if you have a machine that does not come with a coffee grinder, you need a coffee grinder. Apart from that, some accessories that might help you perfect your skills are:
a push tamper
a tamping mat
a smart scale
a knock box
a milk pitcher
shot glasses
a cleaner for the machine
microfiber cloths
Can You Make Espresso Without A Machine?
Yes and no. You can make an espresso-like coffee using an AeroPress, French press, or a Moka pot. Read more about these options and find out which one works the best for you.
Can You Make Regular Coffee Using An Espresso Brewer?
As we explained in the beginning, these appliances are fundamentally different. The closest you will get to a cup of regular coffee using an espresso brewer is americano. To make it, simply combine one part espresso with two parts of hot water. This is where the additional hot water spout comes in handy.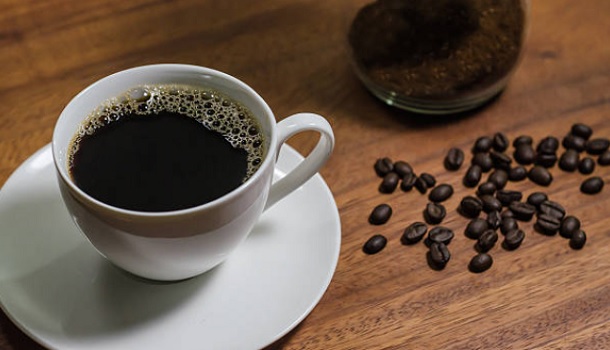 How Is Espresso Different From…
Espresso is a very specific brew and is completely different from all other beverages you can make using the machine.
Is It Stronger Than Coffee
Yes, espresso is much stronger than regular drip coffee. Just for reference, espresso contains about 63 mg of caffeine in an ounce whereas regular coffee has only 12 to 16 mg of caffeine per ounce.
Do You Put Milk In Espresso?
No, espresso does not have any milk in it. However, you can add milk to it if you want to turn it into a macchiato, cappuccino, or latte. The two are made with different amounts of steamed and frothed milk (check out the difference between the brews in the picture below).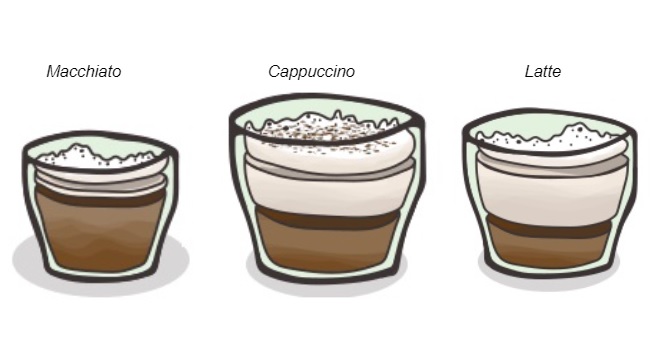 Should You Sweeten The Espresso?
Since espresso has such an intense flavor, it should be perfect on its own. However, if you like a bit sweeter brew, you can add a bit of sugar to it.
Why Is It Served With A Glass Of Water?
Espresso is always served with a glass of water because you should cleanse your palate before you sip it. That way you get to truly enjoy all its complex flavors.
Is Espresso Healthy?
Espresso is full of antioxidants that can boost your immune system. It can reduce the risk of stroke or even heart disease when consumed in moderation. However, don't overdo it as you can also get too much caffeine in your system.
Can You Drink Espresso On An Empty Stomach?
Well, this is a controversy. On one hand, espresso should not cause any digestive issues for most people. However, you can end up with a super-strong hit of acidity if you are prone to it.
Are These Machines Worth Buying?
If you truly enjoy espresso, yes. By buying a machine you will get the opportunity of experimenting with different brewing styles, trying out different bean roasts, etc. On the other hand, if you only have one espresso shot per day before you go to work, you might want to stick to your favorite coffee shop as buying your machine won't pay out.
Why Are They So Expensive?
Espresso brewers are not by any means simple machines. They heat water, create pressure, and require precise temperature controls. For this reason, they need to be extremely durable and well designed. As a result, they can be very pricey.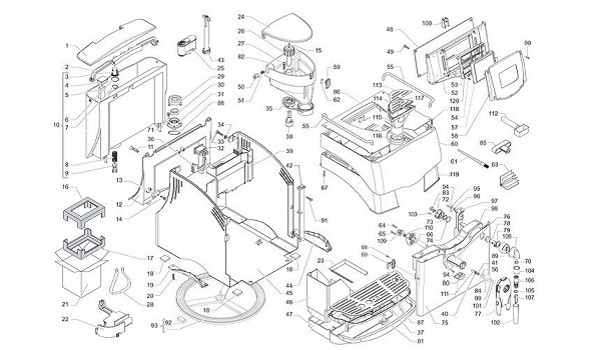 What If You Choose A More Affordable Model?
Sure you can find brewers that are affordable and even cheap. However, be careful not to choose a machine that lacks the two most important features: a powerful heating system and high extraction pressure.
Do They Come In Different Sizes & Colors?
Yes, these machines come in a variety of sizes and colors. There are portable camping models, small countertop ones, and large ones. They also come in a variety of colors from white, pink, red, turquoise, black, etc. You can be sure that you will find one that matches the design of your home, office, or pro kitchen space.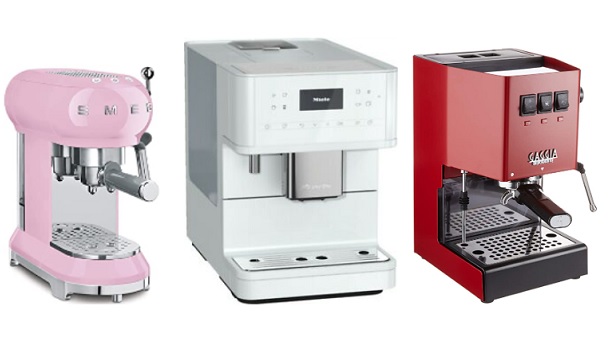 Life Expectancy, Maintenance, Customer Support & Warranty
Espresso brewers can last you anywhere from 5 to 15 years. However, if you want the machine to have a lasting lifespan you need to clean it properly and maintain it regularly:
clean the portafilter, filter, steaming wand, and drip tray after every use
clean the entire machine at the end of the day
arrange regular services every 3 and 6 months to ensure that the machine is running perfectly and that there are no undetected issues
Why Is Customer Support Important?
Before you choose a model you want to buy, make sure that it has reliable customer support. This is because you want to have a reliable source of information you can contact in case you notice that your brewer is not performing regularly.
You can check this by calling the support number on the manufacturer's website or by checking out what customers have to say on forums and online webshops such as Amazon, Walmart, eBay, etc. This information can be found in the comment section at the bottom of the product's page.
Warranty Duration
Warranty usually lasts for about 2 to 5 years, depending on the brand you opt for. It covers all machine malfunctions as long as they are not human-caused. To clarify, if a control panel stops being reactive, for whatever reason, on its own during the warranty period, you will get it serviced for free. However, if you spill water on it and it stops working, you will need to pay for this yourself.
Interestingly, you can find models that have 2 years for home use but 1 year for commercial use. Make sure to check this information before you buy a brewer.
When Is It Time To Replace The Machine?
If you use a machine to fulfill high demands it is bound to stop working at some point for whatever reason. However, these faults are usually very easy to fix and are not that expensive. However, if the machine you have is simply not fulfilling your needs or it is more often at a repair service than in your kitchen, you want to consider getting a new one.
To Wrap It Up
To sum everything up, you can not go wrong buying the Breville Barista Express Espresso Machine. Its semi-automatic performance makes it great both for professional baristas and those who want to master the art of brewing espresso. The second main type is the super-automatic level which beginners might like more. It's also important to choose quality material, enough pressure, and appropriate size.