Have you ever wondered what is the difference between grill and barbecue?
Do you know which is the better option?
You are in the right place!
Here you will find the difference between bbq and grilling and find great tips.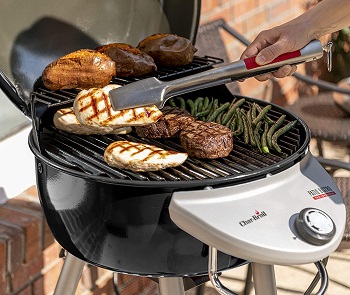 Advantages Of Grilling
1.Food Is Quickly Done
One of the best things about grilling is that you can prepare food quickly. Mostly because the grill implies high and direct heat. This is also the main difference between grill and barbecue. You just need to put steak, chicken legs, hot dogs, or hamburgers on the grill and you will quickly have a delicious meal. 
2.Grill Veggies For Healthier Life
If you are vegetarian, you will be glad to heat that veggies could be grilled too. Also, this way of preparing vegetables is much healthier than cooking. Vegetables that do not have a lot of water in them will have more vitamins and minerals when grilled. You can use vegetables you have stored by vacuum sealing. It's a practical way for storing so if you are not introduced to this storing way, you should learn how to vacuum seal vegetables. While grilling, all you have to do is place the vegetables on top of the rack and leave it for a few minutes. Be careful not to burn it as it will grill quickly at high temperatures.
3.You Eat Less Fat
When you cook meat in a pan, the fat has nowhere to go, but stays in the pan and collects in the meat. That way, you bring unhealthy foods into yourself. So try stacking burgers and grilled meat. In the grill, the fat disintegrates and the excess falls through the grills. Along with the grill, you will eat delicious food, and you will eat meat and food more healthily.
4.Outside Activities
The grill is adapted for outdoor use. Therefore, if you want to eat grilled meat, you will need to get out into the fresh air. Of course, fresh air will have a positive effect on your whole body. You will cook a delicious lunch while enjoying a nice day. Of course, you can take the whole family out into the fresh air and enjoy a healthier life together.
5.Meat Retains Nutrients
You probably know that meat contains a lot of nutrients and vitamins. They help your body and brain to develop. But often when you roast meat in pans, it loses its nutritional value. But when grilling meat retains riboflavin and thiamine. Therefore, it can be noticed that it is more profitable to grill meat and thus eat healthier food.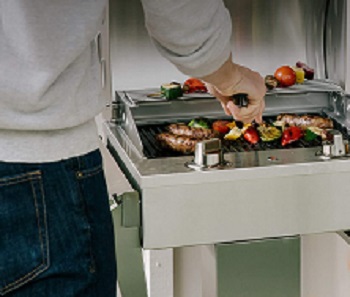 Advantages Of Barbecue
1.Bbq Process
As already mentioned, the main difference between bbq and grilling is the process of preparation. When you are doing barbeques, you cook on dry heat. Although similar to grilling, this process takes longer because the heat is less. When you cook this way you need to cook your meat over burning charcoal, smoke, and fire, electricity, or a gas-powered barbecue apparatus.
2.Price Option
As mentioned there are several types of barbecues, each is priced differently. Gas ones are extremely expensive but are easier to clean, while charcoal barbecues are the cheapest option. If you are looking at the long term this will prove to be the best option for you. On the other hand, although gas is more expensive, it is easier to manage.
3.Sociable Activity
When preparing a barbecue you can invite guests and prepare a great meal for them. You can cook and talk to them. This is a great way to socialize, especially on hot summer days. Therefore, learn how to organize a great barbeque night. When you cook at home, in your kitchen sometimes and you can not be with guests all the time, that is why bbq out there is one of the better food preparation choices.
4.Unique Flavours
Many people like bbq for this very reason. Although it sometimes takes a long time to roast meat, it is worth waiting for that flavor. On bbq you can bake without using a lot of ingredients and the taste will be great. If you use bbq on certain wood, you will get a naturally smoky flavor. The smoke caramelizes the grills so that the taste of the meat is not lost.
5.Many Recipes
The best thing is that you can find a lot of recipes for this method of preparation. Sometimes you don't even need a lot of ingredients. You can cook anything on it and get fantastic flavors. Do not be afraid to improvise, enjoy the food prepared. Preparing bbq is not just throwing meat on the grill. You can make a great gourmet lunch and prepare a real feast.
To Wrap It Up
Here you could read about the difference between grill and barbecue. Although each method of preparation gives excellent flavors, grilling is a faster option. Also, it is healthier. Although grilling and bbq are similar, the difference between bbq and grilling is present. Do not be afraid to experiment, try both methods and see for yourself how much you will improve your food. If you're searching for a way to store food to be able to use it for grilling anytime, think about purchasing a pro vacuum sealer. If you need a grill, check the best portable electric outdoor grills.