Do you know how to prepare pizza bagels in a toaster oven?
Have you ever wondered which pizza bagels recipe is the best one?
You are in the right place!
Here you will find pizza bagels toaster oven instructions, and find the best tips for making this meal.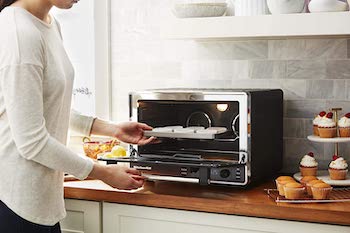 Bagel Bites Cooking Instructions Toaster Oven
1.Purchase Ingredients
Pizza bagel toaster oven directions are simple and quick to make. You will need to bake or purchase bagels. Bagel contains a lot of ingredients that will give your pizza a better taste. There are many types of bagels, like plain bagels, salt bagels, whole wheat bagels, and many more. It would be best to choose salty, not sweet 
You can also make them yourself, but it will take more time. Of the other ingredients, you will need cheese, spices, tomato sauce, and pepperoni. 
2.Prepare Bagels
If the tomato was placed directly on the pastry, it would become damp and disintegrate. So it would be best to put the pastry in the oven first for a few minutes. Cut the pastry in half, so that the soft part can harden a little in the oven. Also, cut it to fit in a smaller oven. Leave it until the crust is slightly browned. This pizza bagel recipe toaster oven is easy, but you need to be careful while preparing. For example, you must not bake the bagels too hard, so that it does not burn later. It's the same as you bake bread in a toaster oven.
3.Put Sauce
After you have preheated the pastries, you can put the sauce on them. You can put as much sauce as you want, but it's important to spread it all over the slice. There are many great tomato sauces. The best ones are Riggo pasta spaghetti sauce, Gourmet burgundy wine pasta sauce, and Ragu old world style marinara. Of course, you can put your favorite and enjoy it.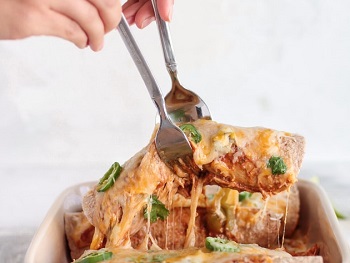 4.Put Cheese
The pizza is finer the more cheese there is. So do not skimp on it.
It would be best to use grated mozzarella. This cheese will melt best and will also give a great texture and taste to your toaster oven pizza bagels. Of course, you can combine and mix more cheeses. The best cheeses for pizza are Provolone cheese, Cheddar cheese, Parmesan Cheese, or Gouda. 
5.Put Toppings
When you've put in enough cheese, it is time for the spices. It would be best to put your best ones and you will certainly not go wrong. Put powdered garlic, crushed red pepper, oregano, basil, and black pepper. Shaffron is also a good idea if you grow saffron at home. You can also put an onion flake and fennel. Do not overdo it with spices so all the flavors can come to the fore. After the spices put the salami as desired. Pepperoni is the best option for this type of pizza. You can also put ham or try a couple of types of salami.
6.Bake Pizza Bagels In Toaster Oven
Set your toaster oven and prepare it for baking. Put the temperature knob to 400. It would be best to cover the bottom of the oven with foil so that the melted cheese does not leak all over it. Bake the pizza until all the cheese has melted or the peppers have become crispy. As a result, you will get delicious pizza bagel bites toaster oven.
To Wrap It Up
Here you could read tips and instructions on how to prepare pizza bagels in a toaster oven. You need a few ingredients and it would not take you long. One of the most important tips is to put the pastry to warm up before you put the sauce on it. Then add your favorite spices, cheese, and salami. Put in the oven and enjoy your little bagel pizza. To ensure a quality meal, choose the 8 slice toaster oven or 12-inch pizza toaster oven.