September is here (any moment now)! And you know what that means, don't you? It's time for those perfect late summer days on the beach with the warmest sea and no crowds.
Ah, yes, even though the main summer months are already gone (where did the time go?), the late summer season is here and it surely is one of the best times of the year!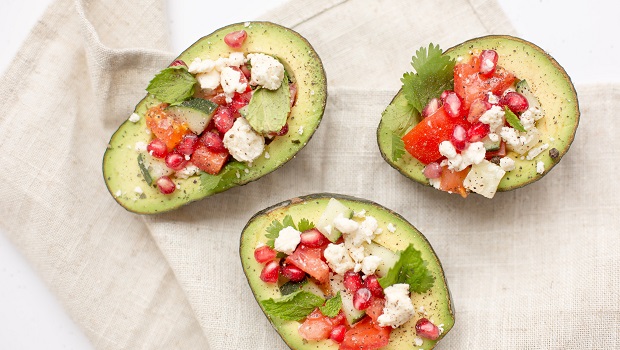 Due to that, and in honor of late summer (and the transitional period between summer and autumn), I wanted to talk about a diet that is perfect for these days. But not only perfect (which basically means delicious and tasty) but also healthy and nutritious! Hear me out.
The late summer days are the synonym for light and refreshing dishes, discovering new flavors, aromas, and even colors and textures. Even though you're definitely allowed to indulge in pizza, pasta, and other fast food or sweet nuances, these days still require a bit of a different (light and fresh) diet. So, are you wondering which snacks perfectly combine healthy and nutritious nuances with delicious flavors, and are perfect for your late summer day(s) of lounging (both in the city and on the seaside)? We got you covered! But let's talk about the basics first.
Recommended Food
Each season differently affects your body so naturally, your body needs different types of ingredients and nutrients throughout the year. Summer is no exception (including early days, middle extremely hot ones, and late ideal ones) – during this period, your body requires certain food in order to stay on that healthy track.
The high temperatures (which can go on all the way to the middle of October, sometimes even longer) make our bodies sweat heavily in order to maintain a normal body temperature. To not burden the body even further (since it already suffers from high temperatures), it is advisable to choose the lightest possible food.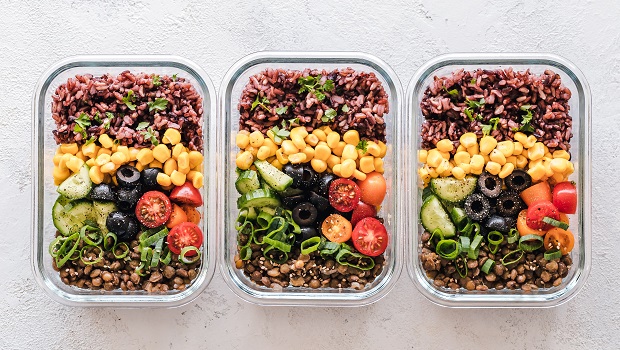 The most ideal food combinations are soups, salads, fruit, and vegetables. The soup for example has a beneficial effect on your digestion, it strengthens the whole body, and speeds up metabolism. Some of the best and most suitable summer soups are made from seasonal vegetables. Regarding the salads, the best ones are made from vegetables rich in water such as tomatoes, cucumbers, and peppers. These vegetables ease up digestion and bring to your body plenty of much-needed fluids.
Orange fruit and vegetables are also quite good for a late summer diet – carrots, melons, and apricots contain beta-carotene, a substance that is converted to vitamin A, and due to that, it protects your skin when exposed to UV rays. Of course, watermelon, as the most popular summer fruit, is a great option too – it contains many substances useful for your body, 90% of water, and an extremely low number of calories. All these refreshing fruits have vitamins A, B, and C, fibers, carotene, and minerals such as manganese and zinc.
A light diet is great for your body – it keeps you in a good mood, gives you more energy for gatherings and late parties, as well as concentration for a better focus at your work.
Late Summer Diet & Rules
I know that a "light diet" can seem quite plain but trust me, it really doesn't have to be! The abundance of green ingredients, primarily fruits, and vegetables, and less caloric food can easily be combined into the splendor of flavors, aromas, nuances, colors, and textures.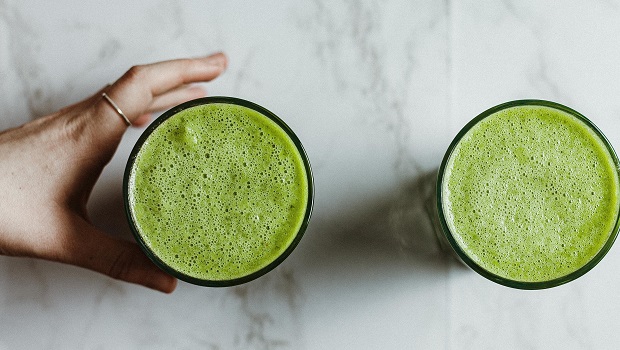 For example, those ingredients, such as potatoes, chard, and broccoli, you used to roast or fry during the winter months, can now be cooked and served as a simple side dish for meat. You can easily do research and prepare a completely new menu or all the ingredients which are usually on your everyday menu prepared a bit differently and in a more healthy way. You don't need to consume low-fat ingredients all the time, the key is in the balance. Try to mix them up in order to find what works the best for you.
The rules for a late summer diet are quite easy:
Use fresh and seasonal ingredients in your diet; strawberries, blueberries, apricots, green salad chard, broccoli, peas, potatoes, cucumbers, and others. Fresh ingredients are always the guarantee for light dishes rich in flavors. Besides, they can be served as snacks or dinner.
Reduce the quantities of salt and sugar.
Combine fat and low-fat foods.
Don't complicate the food preparation. Light meals are often prepared without mess and fuss, as well as within as minimal time as possible.
Reduce the intake of alcohol, ice teas, too sweet juices, beer, and coffee, and concentrate on taking enough water.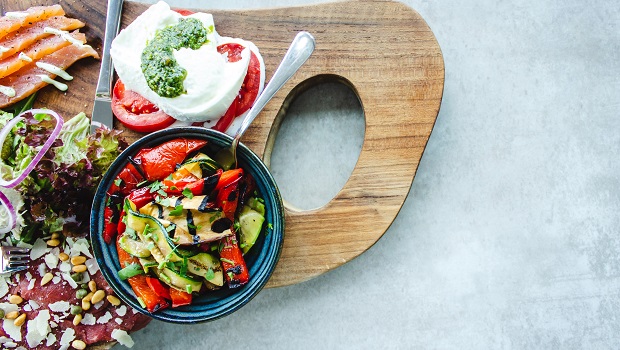 The thing about the late summer diet is that you're more focused on eating healthy ingredients than on being too full to walk. Of course, you still need to give your body enough nutrients and calories in order to stay healthy during these last summer weeks, as well as to stay strong while working in the office. Just make sure to prepare meals and snacks based on the fresh ingredients. Play with them, as well as with their flavors. And that's it!
Snacks & Ideas
Now, let's talk specifics. What snacks are perfect for that beach lounging, weekend getaway, or office break? Here are some healthy snack ideas!
Pasta
Pasta is an excellent choice for a delicious snack and there are many options and recipes which are simple to make, yet amazing in the end! And yes, most summer recipes for pasta present – salad!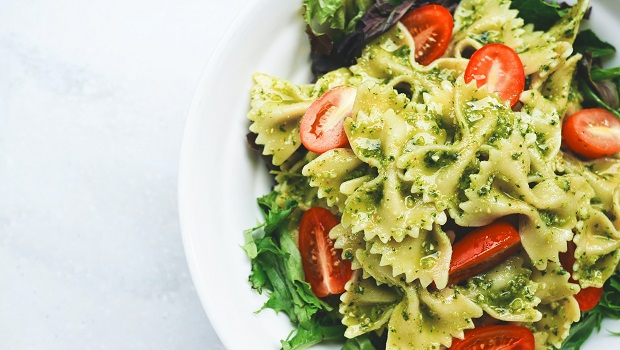 But before getting into all the ideas and recipes, there are some rules for preparing pasta. Once the water is boiling, add salt, and then lower the fire. If you don't want your pasta to stick, stir it every once in a while. Don't put oil into the water for a no-sticking part! Make sure not to overcook pasta, especially if you want to serve it with sauce (which will further soften it). There are a couple of more rules besides those (actually, a philosophy), but these are some of the most important ones. You can always adjust those or follow some other rules. Just make sure to make pasta in the right way in order to nicely combine it with the other ingredients!
And now, let's talk about delicious snacks which have pasta as their basic ingredient!
Pasta, Yogurt & Vegetables
Pasta is simply delicious in combination with certain vegetables. For example, mix it with peppers, tomatoes, cucumbers, garlic, and seasonings (according to your wishes and preferences), and once it is cooled down, cover it with a tasty sauce made of yogurt, olive oil, garlic, and a few drops of lemon. This dish is great when served cold while all the ingredients are nicely combined, fresh, and amazing to taste. Besides, you only need to cook pasta and chop the vegetables. Simple and easy, and perfect as a snack during a beach day!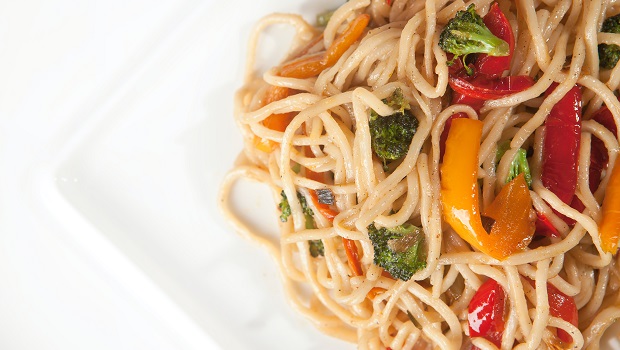 Pasta, Ham & Sour Cream
If you don't like seafood or you just want a break from it in the coming days, why not try the classic recipes because hey, just because it is classic, it doesn't mean it is boring or not rich in flavors (just the opposite if I may say). Combine pasta with ham, cheese, and sour cream. You can add pickles or some other vegetables you love, mix everything up once the pasta is cooked, and your meal is good to go!
Pasta & Chicken
Since we're already talking about the best combinations made with pasta and meat, chicken surely deserves its place on the list. Pasta and chicken are great and tasty together – and you can add a nice mix of vegetables too. Beans, corn, bell peppers, and cherry tomatoes beautifully contribute to the flavors of pasta and chicken. Besides, this dish is excellent with – leftover chicken! Need I say more?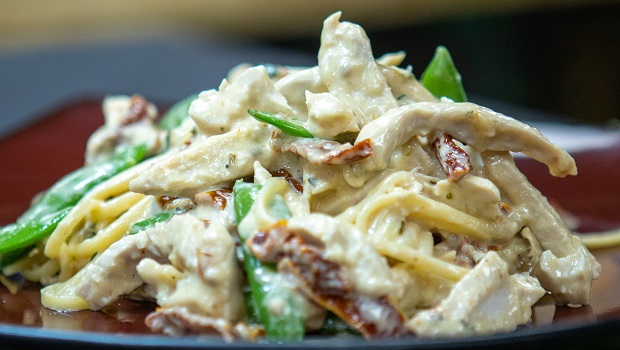 Pasta & Tuna
When it comes to the combination of pasta and seafood, one of the most delicious recipe combinations is pasta and tuna. Now, besides tuna and pasta, add seasonal vegetables such as bell peppers and cherry tomatoes. You can add corn too! Once the pasta is done, mix it with other ingredients and seasonings, and voilà – the perfect (and delicious!) meal is done!
Pasta & More Seafood
Pasta is great with almost every type of seafood, especially with salmon or perhaps prawns! Seafood brings amazing flavors of the sea depths and once you combine it with pasta, cream, yogurt, and lemon, you'll get an amazing meal – both nutritious and delicious! Quite perfect for the late summer and those first days of autumn while you're enjoying the warm sun and last bits of the beach!
Vegetables
We all know that this period is truly rich in vegetables. The colorful palette offers something for everyone so let's say that the list of recipes and dishes is endless!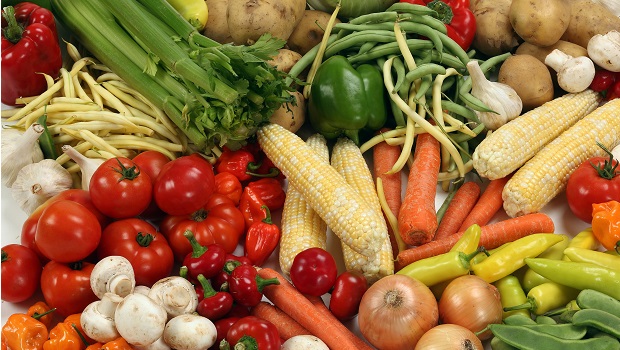 Besides that, vegetables are rich in nutrients and they are surely the most delicious during summer, as well as the first autumn days while you're still trying to get back to your regular day-to-day schedule after a nice and relaxing vacation. Vitamins and nutrients are much needed while getting back to your usual schedule and agenda, so here are some of the dishes which will contribute to your health and bring you interesting flavors and aromas!
Grilled Vegetables
Now, this is usually prepared as a side dish for a barbecue, but it can be an excellent snack by itself too. Some of the best vegetables for grilling are asparagus, onion, eggplant, fennel, potatoes, bell peppers, tomatoes, zucchini, and other seasonal vegetables that can be found during this warm period. The vegetables should be oiled and grilled just for a couple of minutes. You can place them on wooden or metal sticks too. Once the vegetables are grilled, you can simply enjoy their juiciness and delicious flavors!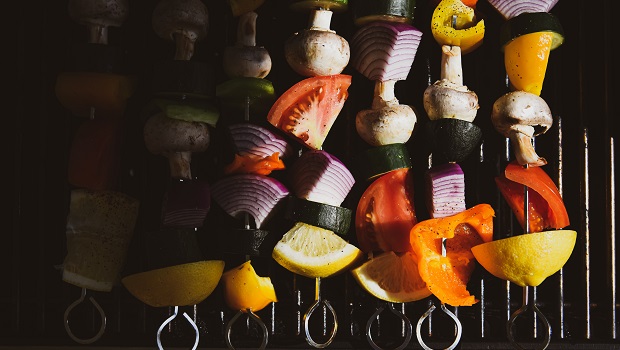 Risotto With Vegetables
Rice is a great side dish but it can be a delicious main course too! For example, what do you think about a simple, nutritious, and quick-to-make risotto? The main ingredient, besides the rice, are, of course, vegetables! You can combine all kinds of vegetables such as onion, garlic, tomatoes, carrots, bell peppers, and more. You can basically use any vegetable you really love – or simply adjust to the seasonal offer. Yummy!
Filled Vegetables
Have you ever tried mushrooms filled with chopped pork rinds and cheese? Or perhaps tomatoes with a tofu filling? Eggplants are amazing in the combination with rice and mushrooms, while bell peppers are perfect with minced meat. There are many combinations of vegetables and fillings, and the main rule is simply to use your favorite ingredients! Quite simple, isn't it? And once the vegetables are filled, bake them, and you're done and ready to enjoy the flavors!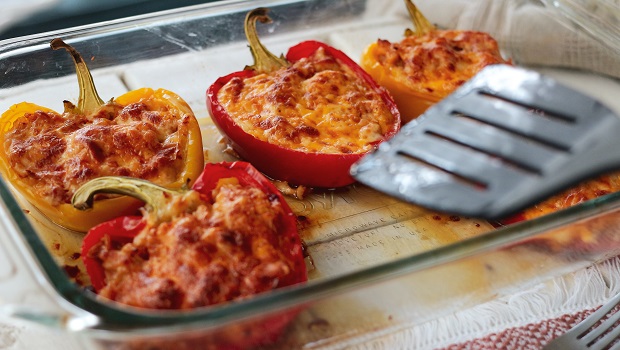 Vegetable Salad
If you don't want to complicate or you like classic recipes, use fresh vegetables to make a delicious and really healthy salad! As we all know, vegetables work amazingly together (no news there!), so use your imagination and create interesting textures and combinations. The only rule is to use fresh seasonal vegetables!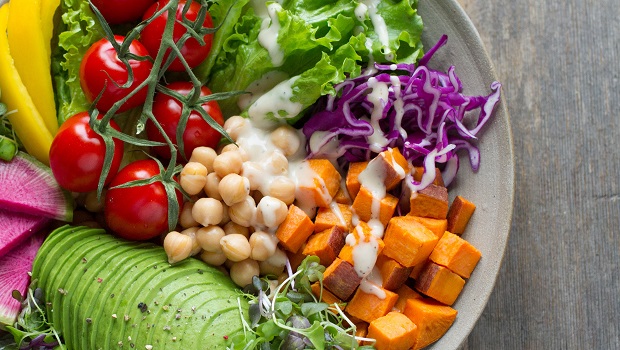 Fruit
Okay, as you could probably guess, after vegetables, here comes the fruits! During these warm days, the fruit nutrients alleviate the dangers of heat and they represent the basic supply of mineral salts for rehydrating the body.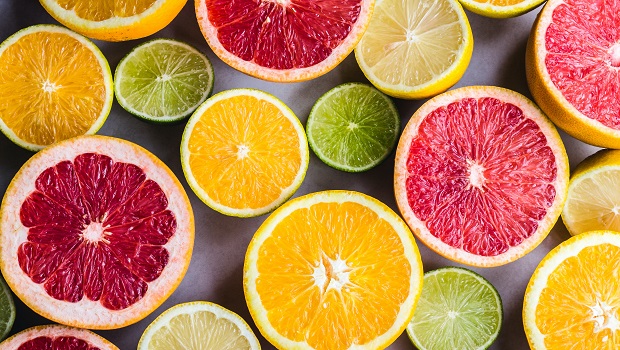 The typical fruits of this season are melons, watermelons, apricots, plums, peaches, cherries, figs, blueberries, raspberries, strawberries, and more. Much more. The offer is really diverse and due to that, there are numerous recipes in which fruits have the main role. Now, we're not talking about the cakes and cookies (sweets are in the paragraph below, but no skipping!), but let's dive in and see what are the best fruit snacks these days!
Fruit Salad
Now, I don't want to be too subjective, but this is my favorite. For all year long. A fruit salad can be prepared with various different fruits, my personal favorite is made with green apples, bananas, cherries, pineapples, and peaches. But you can make it with any type of fruit you love. Mix everything up and enjoy! You can also add some fruity liqueur, whip cream, cinnamon, and more. Fruit salad doesn't have one must-do recipe so you can mix the seasonal fruits throughout the year!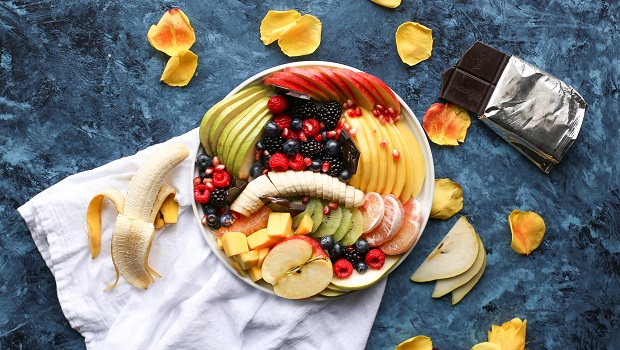 Fruit, Yogurt & Oats
I know this one isn't news either, but hey, it simply must be on your delicious and healthy list for this transitional period. Combine fresh fruit with yogurt, oats, and honey. And that's it. You can use forest fruits or bananas, apples, apricots, or some other fruit you love. This dish is an excellent breakfast, great snack, or light dinner, and it can be prepared with various ingredients in as little time as possible. What more do we need!
Grilled Watermelon
Watermelon is certainly one of the best summer fruits since it contains 90% of water, it refreshes, super quenches thirst, and has a small number of calories. Watermelon is amazing indeed! But have you ever tried it grilled? Every piece just needs to be oiled (olive oil is great in the combination with juicy watermelon) and then grilled. When it comes to the seasonings, you can combine what you like, but for more exotic nuances, use curry and salt.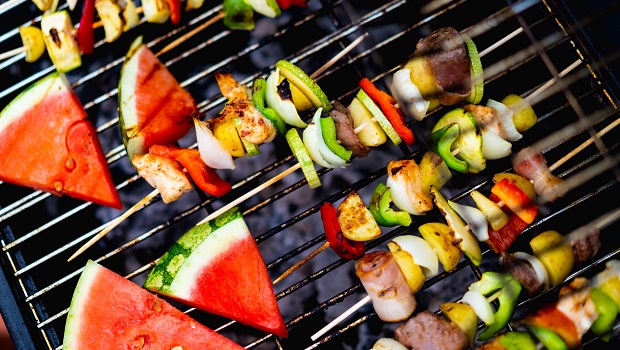 Watermelon Soup
Speaking of the watermelon, I just need to mention this soup because – wow! The combination of watermelon, coconut milk, ginger, and mint is simply amazing. And it is served cold which means that the dish is suitable for carrying it on your work, trip, or last days of beach lounging!
Sweets
Most of us really like to enjoy some sweets no matter the season. Yes, no matter the season! But we're going to "adjust" the sweet recipes to this warm transitional season and offer you some interesting, simple-to-make, easy-to-indulge, and healthy sweet variations which will fulfill all your sweet desires!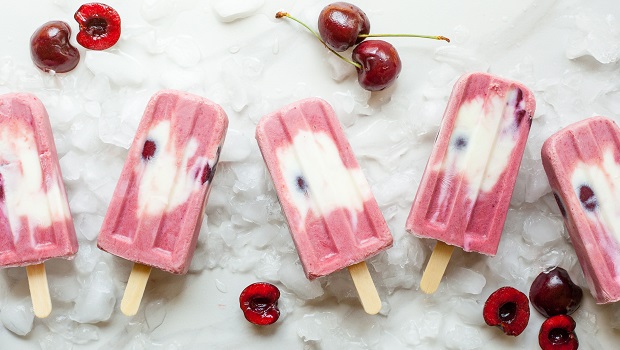 Sugared Orange & Lemon Peel
Sugared fruits are one of the simplest, yet such delicious snacks. In Croatia, they are called arancini and limuncini and they are on the list of 76 traditional Croatian dishes. They present dried and sugared orange and lemon peel. They are crispy and tasty, while the sour flavors of the peel perfectly combine with the sweet nuances of the sugar. Now, that is a sweet and simple snack (and you're in charge of the amount of the sugar!).
Muffins
Muffins can be prepared in numerous ways and with various ingredients (they can even be savory with ham, cheese, vegetables, and more!). But you can make a sweet, healthy version of this everyone's favorite too! For example, you can make muffins with yogurt, oats, bananas, and dark chocolate. Besides regular flour, use oat flour. You can combine other fruits instead of bananas too. Sweet, easy to make, and healthy!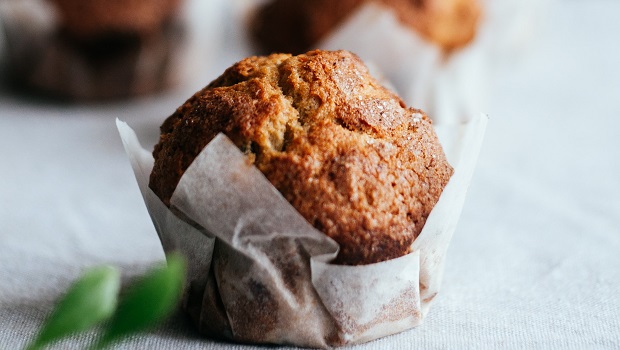 Fruits & Whip Cream
Let's not complicate – the combination of fruits and whip cream is everything! Pick your fruit, add sugar, and then let the blender do its job. When you have mashed fruit, let it cool down. When you're ready to serve it, add whip cream. Doesn't that sound like a perfect and refreshing snack? It surely does!
Forest Fruit Mousse
To put it simply, forest fruits present berries from a bush. That includes wild strawberries, blueberries, blackberries, raspberries, and dewberries. You can use them in many recipes, but one of the most common summer recipes is to turn them into a delicious mouse. Mixed forest fruits are amazing in the combination with whip cream, egg yolks, and a bit of sugar. And once it cools down, your mousse is done – quite a perfect dessert or snack for a nice picnic!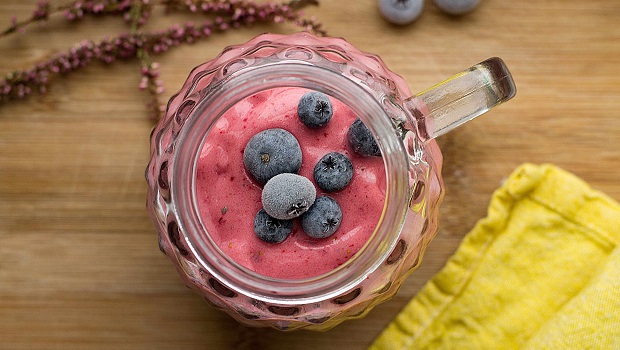 Peach & Raspberry Ice Cream
Warm days simply require ice cream. And yes, you can make ice cream from probably every fruit out there! But this one is certainly something special. All you need is yogurt, raspberries, peaches, and almond extract. And that's it! The flavors of the fruit beautifully intertwine with yogurt, while the almond extract surely adds unique nuances.
Fruit Galette
The last sweet snack we're going to mention needs just a couple of minutes to make. Seriously. The puff pastry is filled with a mixture made of fruits, sugar, and flour, and then it is baked for 15 minutes. Once it is done, it just needs to cool down before you can enjoy its simple and refreshing flavors and aromas.
Smoothies
The last (but certainly not the least) group of healthy and nutritious snacks are the smoothies. We're going to mention just a couple of the most delicious ones which are suitable for this still-going-strong warm weather.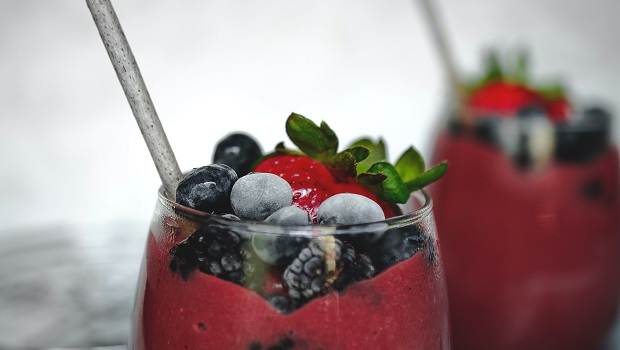 Smoothies are great because, besides the fact that you can mix different ingredients, they will give you enough dose of health, vitamins, and minerals, and you can drink them everywhere! Besides, if your kids often refuse green food, smoothies are an excellent (and fun) way to trick them into getting all the vitamins they need! So, which healthy and delicious smoothies are perfect for these days?
Yogurt, Strawberries & Kiwi
This smoothie is light and tasty, and it will give you all the vitamins, as well as energy, you need to get through the day! In order to make it, you need to mix and blend chia seeds, yogurt, strawberries, kiwis, and vanilla extract. The amount of the ingredients is adjustable to your preferences.
Chocolate & Banana
If you love chocolate, you really don't have to give it up in order to have a healthy snack. Listen up – mix up milk, banana, oats, and cocoa, add a few ice cubes, and enjoy these sweet nuances with a dose of chocolate! Simple to make, easy to drink!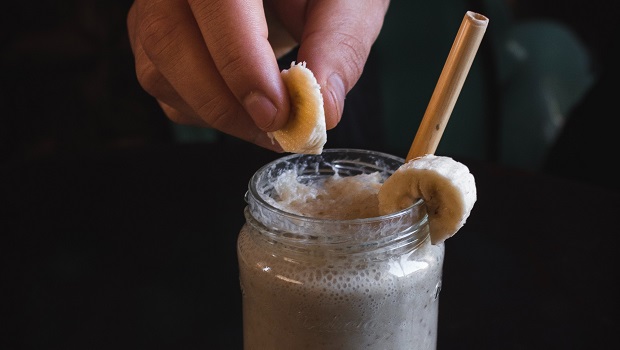 Vegetable Mix
Fresh vegetables are perfect ingredients for a low-carb smoothie which presents a great way for staying hydrated and to increase your intake of fibers, vitamins, and minerals. Now, mix tomato juice, carrot juice, a stalk of celery, spinach, and cucumber. Once you blend everything, add ice cubes.
Tropical Smoothie
So, you're back to work after nice and relaxing vacation days, and you're having a hard time adjusting? If you want to enjoy those relaxing beach vibes, this smoothie is the one for you! Take mango, pineapples, oranges, and bananas, mix them with coconut water, and enjoy those tropical nuances!
Green & Sweet
The green smoothie is made of avocado, spinach, green tea, almond, and raw honey. It is a healthy, refreshing, and nutritious drink rich in fibers, and it amazingly blends savory and sweet aromas. Your palate will certainly enjoy it!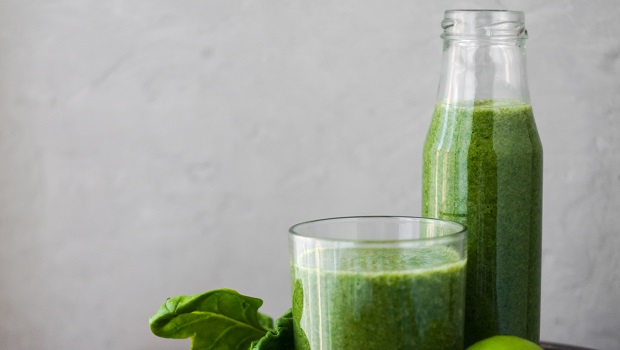 Green Heaven
Did you know that kale is amazing in combination with peanut butter? Well, this smoothie will bring you the best-combined flavors! It is made with kale, almond milk, peanut butter, bananas, and a couple of dates (in case you're not a fan of dates, you can use honey). Quite a crazy but simply amazing combination!
Pear & Ginger Smoothie
Pear and ginger smoothie is truly heavenly. While pear gives nice sweet nuances, ginger comes with intense aromas. Besides, they're combined with the touches of spinach, almonds, lemon juice, and vanilla extract. Now, doesn't that sound amazing?
Final Thoughts & Tips
Late summer days are here, while the Autumn easily but surely, creps in the cities, nature, and households. But nothing to worry about – we still have a lot of sunny and warm days ahead! Even though most of us are back at work, that doesn't mean we have to give up the beach, river, or lake lounging, enjoying nature and the mountains, or a simple, but quite nice and cozy picnic in the park.
This transitional period still brings the summer mood, light diet, and healthy, nutritious snacks which contribute to the warm and sunny days in nature. In honor of that, we brought to you some of the most delicious and healthy snacks and ideas which are rich in flavors, aromas, and nuances, as well as vitamins, minerals, and fibers. And of course, there are many more recipes and dishes out there (and if you're keen on creating your own food creations, please do share them!) but these are just a couple of them which seduced us!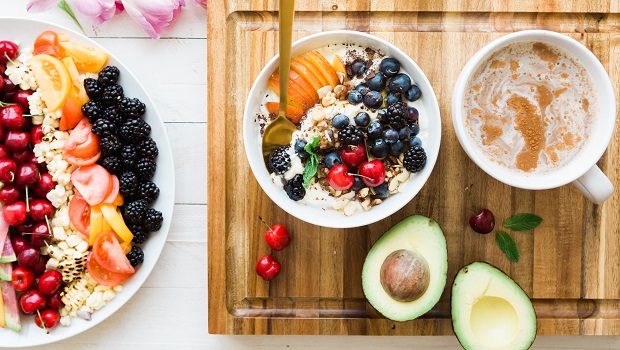 Now, if you need a bit of advice while trying to prepare some new, interesting, delicious, and above all, healthy and nutritious snacks, here are a few words of wisdom! Make sure to use seasonal and fresh vegetables and fruits. The palette changes throughout the year so use the best of this transitional period! Just play with ingredients and mix their nuances and aromas in order to create interesting flavors. If you are not a cooking type but still want to create something new, explore the rich world of recipes! There are many combinations of different ingredients, spices, herbs, and seasonings, and you will certainly find something according to your preferences, wishes, and taste buds.
And that would be it! Let us know when you try some of the light, simple, and healthy snacks we've mentioned, and enjoy their flavors in these late summer (but still sunny and warm) days! And make sure to prepare yourself for one of the most glamourous seasons – autumn!
Sources: