Let's dish about all the Croatian traditional recipes!
Croatia is a small country with a little over 4 million inhabitants. It has only 54,594 square kilometers but its beauty and gastronomy are certainly known in the world.
Throughout its history, Croatian cuisine is intertwined and influenced by a lot of different countries. Its continental cuisine is combined with Austro-Hungarian and Turkish recipes, while its coast is influenced by ancient, Illyrian, and Mediterranean cuisines.
Croatia took history as a basic component and then did everything in its own way. And that's how Croatian cuisine started. Today, with a mix of this and that, it has some of the most delicious traditional dishes. We are bringing you 76 autochthonous recipes – be brave and try something new!
Cold Appetizers
Blood Sausages
The name isn't that appealing, right? But don't knock it till you've tried it! Blood sausages or krvavice are mostly made of pork blood and entrails. Krvavice are really unique due to their black coloring and distinctive fragrance. Of course, the recipe and the preparation vary from one Croatian region to the other, but wherever you go, you can't escape their exquisite taste. It is best to serve them with mashed potatoes and sauerkraut.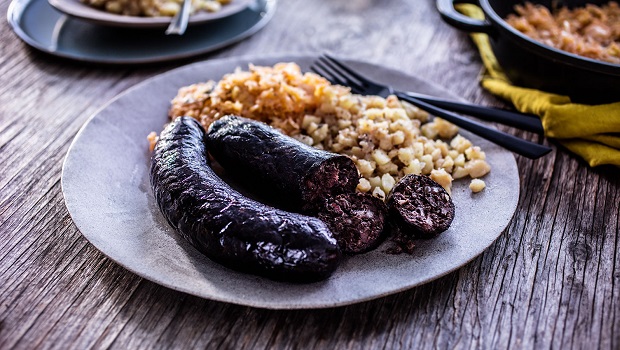 Bread With Olive Oil
Yes, this is a true Croatian delicacy! Olive oil is a symbol of the Mediterranean, especially of Istria where it is cultivated for about 2,500 years so it isn't surprising that it presents such a delicacy. Oh, did you know that the oldest Istrian olive tree is 1,600 years old? That is an oldie! Istria has 23 varieties of olives and 11 of them are authentic. The recipe for this dish is quite easy – homemade bread with a few drops of olive oil and the enjoyment can begin!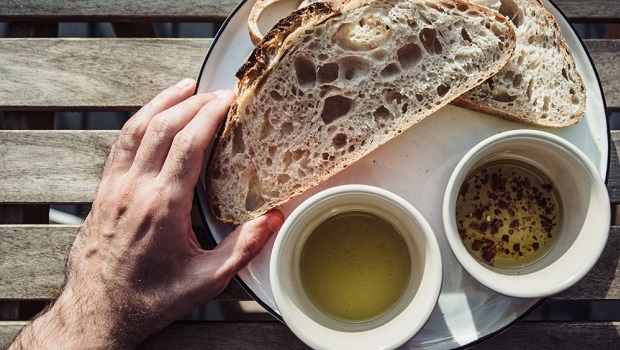 Cheese And Cream
Okay, we know that this may not sound like a specialty, but trust us – it is! This is a traditional dish made of fresh cow cheese with, of course, homemade cream. Before indulging in this delicacy, all you need is a bit of salt and that's it (you can add red paprika as well)! This meal is especially dear in the region Zagorje (which is also known for really tasty wines).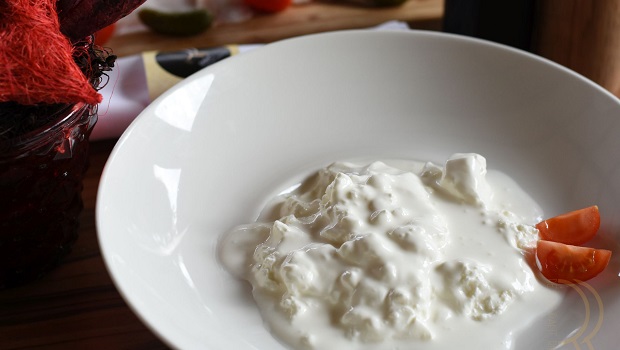 Češnjovke
This is a bit harder to translate but let the taste be our guide. Češnjovke or garlic clove sausages are really popular dish during long winter days. They are made of selected pork meat and seasoning, especially garlic since they got a name after it – češnjak is a Croatian word for garlic. Češnjovke are great raw (dry), cooked, and baked. They combine perfectly with potatoes and greens.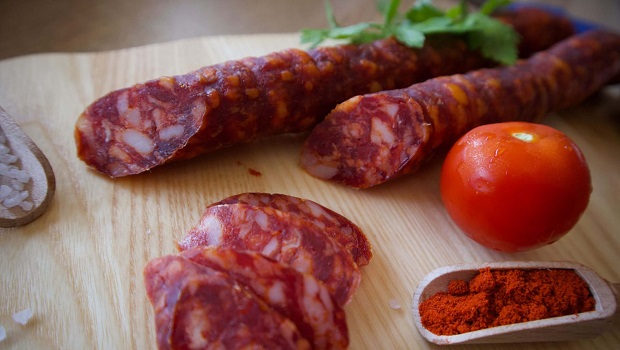 Dalmatian Prosciutto
This gastronomy delicacy is the most prestigious dried meat product of Dalmatia. Yes, we know that almost every Mediteraine country has its own prosciutto but that's the thing – they are all specific and unique. The Dalmatian prosciutto is made of fresh pork leg in a process called smoke drying. Prosciutto has a quite specific taste which beautifully combines with homemade bread and red wine (try "Plavac mali", it is one of the most famous wines of that region – if you buy some wine to take it home with you, make sure to use the vacuum sealer to seal it completely.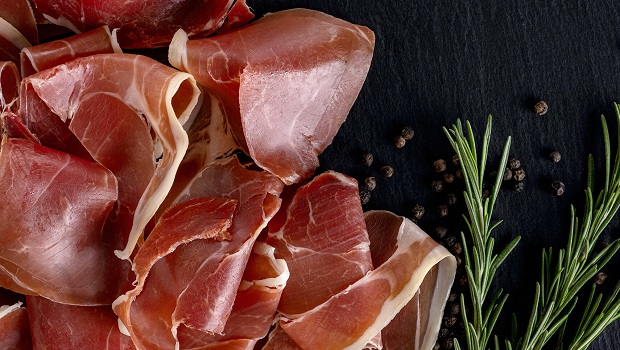 Istrian Ham
Istrian ham or prosciutto is highly known in the gastronomy world. It is made of pork and intertwined with a unique blend of seasoning and spices so the ham has a distinctive and really unique fragrance and taste. Istrian ham is usually dried for about one year and then served with homemade bread, olive oil, and Istrian Malvasia.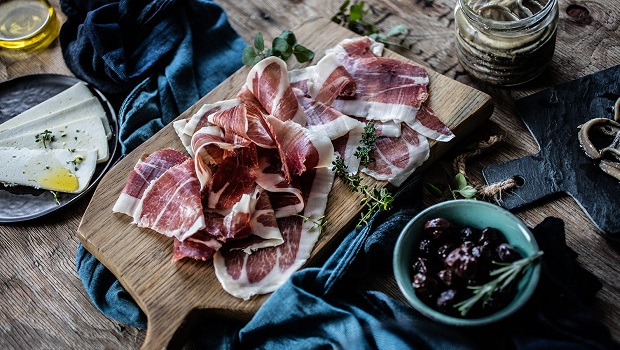 Istrian Ombolo
The ombolo or žlomprt, is a part of a pork chop. The meat is chopped and rubbed with salt, paper, and bay leaf, then it is dried for about 3 weeks. The dish is really simple but oh, so tasty! The ombolo is served with a few drops of olive oil, eggs, and bread. White wine such as Malvasia adds a bit of spice too.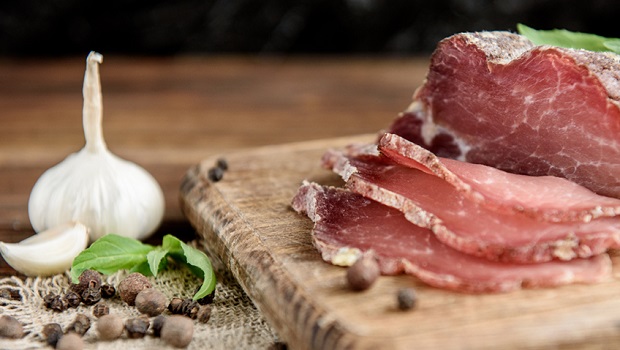 Istrian "Soup"
We got a treat for you! This is, as they said, not your usual soup but beauty for your soul, comfort during the cold days, and delight in the summer. First things first – the Istrian soup is not actually a soup. The bowl called "bukaleta" contains a wine in which you dip a piece of homemade bread. You can grill the bread if you like the crunchy texture. We surprised you, didn't we? This is an old Istrian traditional dish that is usually served as a meal or after the meal but since we're true gastronomists, we'd served this as an excellent introduction into the gastronomy adventure that follows.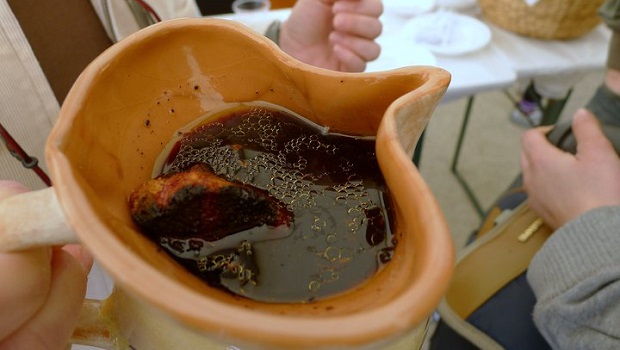 Oysters
Let's go further south with our recipes. Fresh oysters are known since the renaissance fests of the nobility of the town Dubrovnik. The most famous story about the oysters is that they are aphrodisiac with magical nuances. Well, that may be just a story (or maybe not, who are we to judge!), but the true magic of the oysters is their taste. They need to be served cold and fresh, only then you'll meet their true natural flavor and juice. Of course, let's not forget garlic, lemon, and a few drops of olive oil …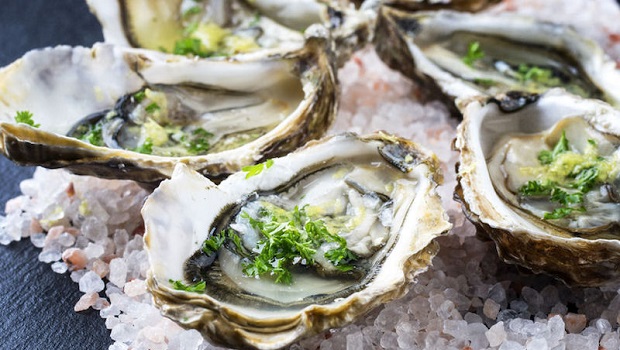 Octopus Salad
Since we're already in the area, let's talk about octopus salad. This is a perfect cold appetizer that you need to try when you're in Dalmatia. The fresh octopus is cooked and prepared with potatoes, garlic, parsley, olive oil, and salt. It is served cold with a few pieces of lemon for that sour touch. Of course, depending on the recipe, the salad can go with tomatoes, olives, and other ingredients.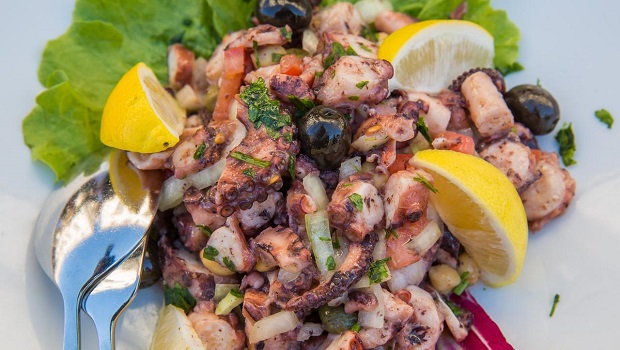 Soparnik
This autochthonous Croatia delicacy combines a homemade dough with chard, onion, olive oil, and garlic. Soparnik is a traditional dish great as a cold appetizer. It is also the first recipe that is listed as the protected cultural asset of Croatia. Soparnik is delicious and it is a great opening act for the main course (or as a daily snack).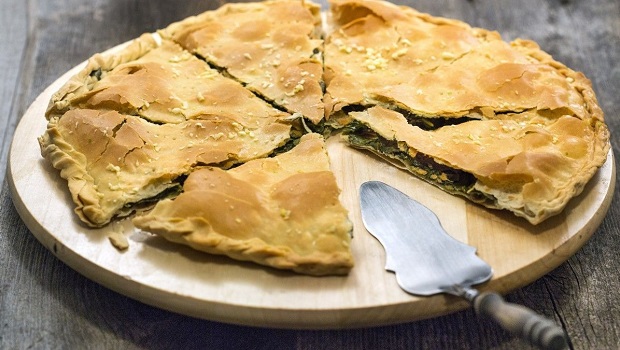 Pag Cheese
Island Pag is known for its lace and cheese. The Pag cheese is a protected cultural heritage. It is made of goat milk and it is declared the best goat cheese in the world on the Global Cheese Awards in 2017. Do we need to say more? The Pag cheese has a nice spicy flavor and it just melts on your palate. It is served with a nice wine.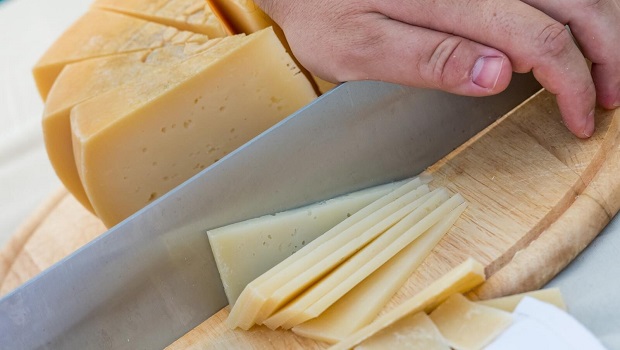 Pork Rinds
Čvarci or pork rinds are pieces of fried pig skin. They are crispy, salty, and really tasty. Čvarci can be served alone but they mostly go with a sausage (homemade!) and cheese plate. This is a great starter for any main course.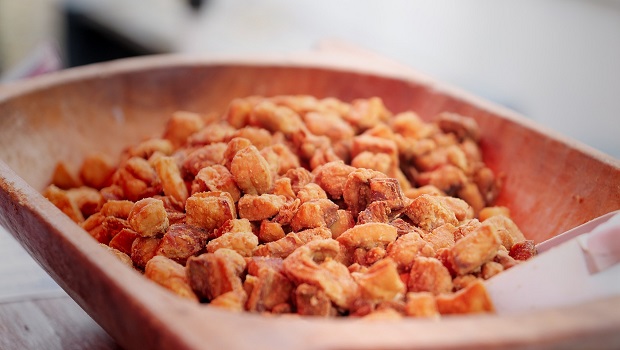 Slavonian Kulen
This is a Croatian autochthon cured meat product. It is made of pork intestine stuffed with a spice mixture and nicely cut pork meat. It has a bit of spicy flavor but it perfectly combines with fresh cheese. Kulen is a traditional product of Slavonija and Baranja and it had a huge impact on their history, tradition, and culture. It is included in the List of the protected cultural heritage of Croatia.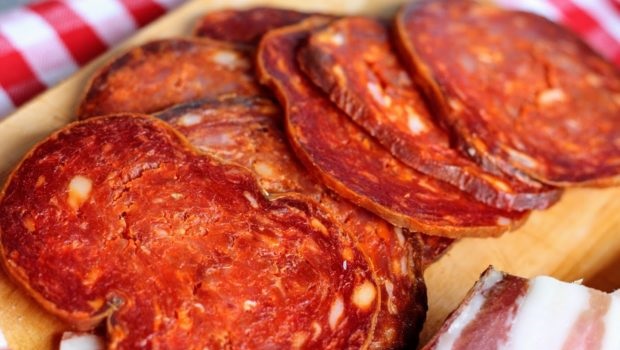 Truffles
Let's visit Istria once again since its truffles are known not only in Croatia but in the world too. Istria is enriched with truffles. In 1999, Giancarlo Zigante found in Motovun forest one of the biggest white truffles ever. It weighed 2.88 pounds and it is included in the Guinness Book Of Records. Truffles have a strong fragrance and unique taste, and they are considered an aphrodisiac. There are many ways to prepare them (they can even be in the desserts) and they can be served as both cold and warm appetizers.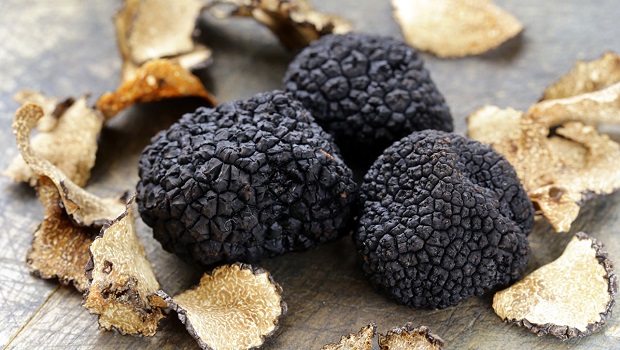 Hot Appetizers
Baked Strudels
This is a true delicacy of region Zagorje! Baked strudels present a Croatian traditional recipe. It is made with homemade dough filled with fresh cheese, sour cream, eggs, and different spices and seasonings. This dish is an excellent hot appetizer (usually served after the soup and before the main course). The strudels can also be filled with sweet apples, jam, cherries, and pumpkins, but more on that when we come to desserts!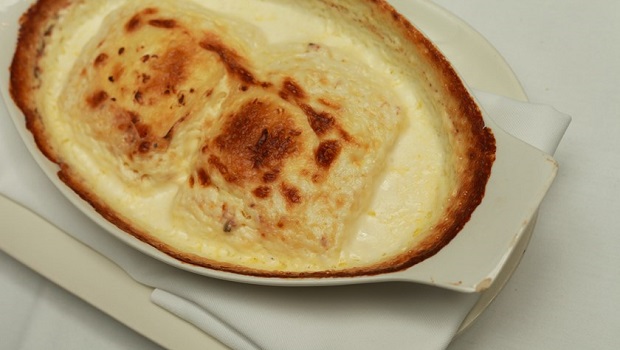 Black Risotto
Ah, this dish is a true enjoyment! This is a sea specialty that is quite traditional in every home of Dalmatia. The black risotto is a creamy dish prepared with rice and cuttlefish which gives the rice that unique black coloring. All the ingredients nicely intertwine and they beautifully offer aromatic flavor, texture, and fragrance. Oh, let's not forget that a few drops of Prošek (Dalmatian dessert wine) give a special touch to the flavor of risotto!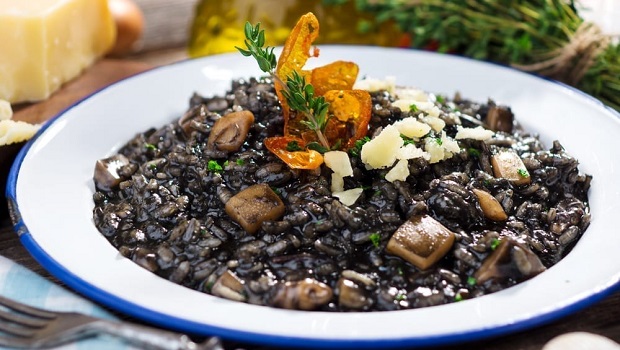 Blitva (Chard) Na Lešo
Dalmatia is a true inspiration when it comes to traditional recipes and one of them is definitely specially prepared chard. There is no exact word to say what "prepared on lešo" means, so let's just present the dish so your taste buds can't wait to try it! In this recipe, the cooked chard is mixed with potatoes, salt, olive oil (is it already obvious that this ingredient is mandatory for most of the recipes?), and garlic. All the ingredients create a nice symbiosis of flavors, texture, and fragrance.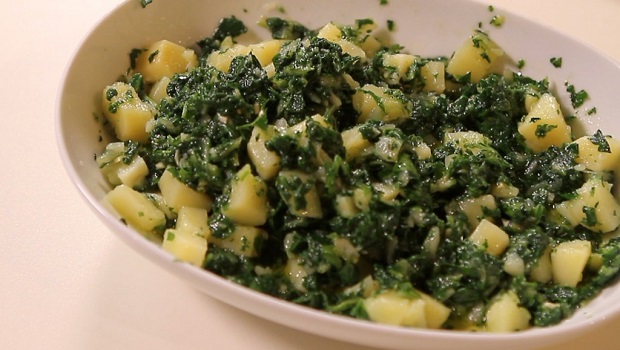 Cooked Strudels
Well, since there are baked strudels, isn't it obvious that Zagorje also has cooked strudels? Yes, Zagorje loves its strudels! These ones are also made of homemade dough and they are filled with fresh cheese and sour cream. The only difference is that these ones are cooked, not baked! So in the end, you have soft and creamy soup with cheese strudels!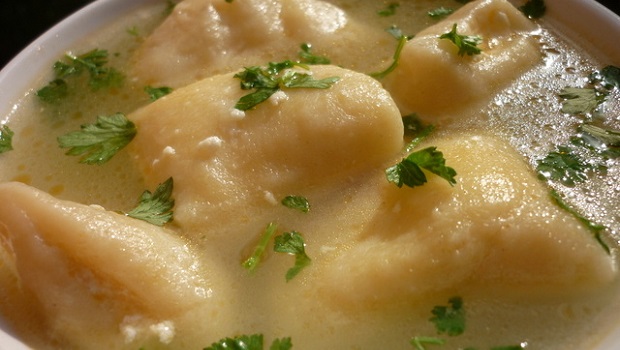 Istrian Fritaja
Hello, Istria again! You probably know that breakfast (or hot appetizer) is the most important meal of the day, right? Well, if you're traveling through Istria, make sure to try its fritaja! This is a traditional Istrian recipe (even though it got its name after the Italian word "frittata") prepared of eggs, asparagus, mushrooms, prosciutto, and a few drops of olive oil. Sounds tasty? It truly is!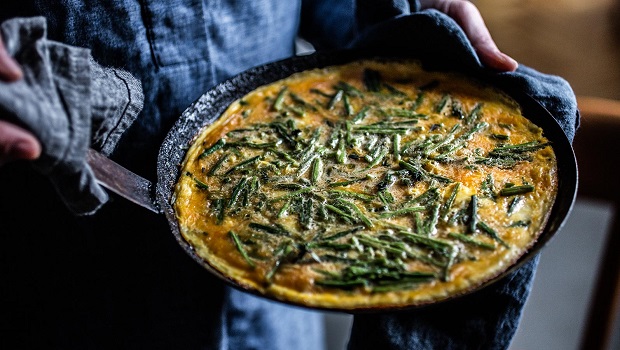 Lika Potatoes
Lika potatoes are Croatian products under the protection of the European Union. Specific conditions of the climate and soil composition contribute to the divine taste of the Lika potatoes, popular known as "pole". The traditional recipe is quite simple – the potatoes are cut in half and baked in the oven. For a bit more flavor, most cooks place bacon on each piece of the potato. This dish is really hard to resist once you try it, trust us!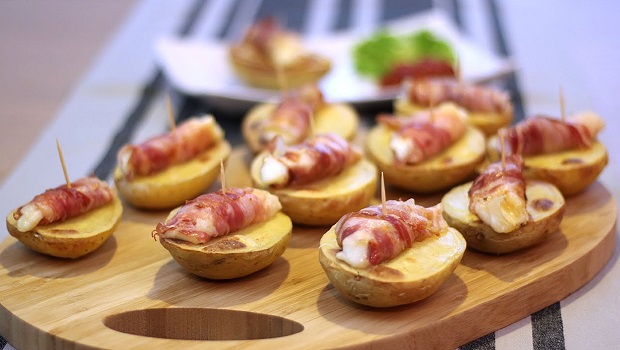 Mussels On Buzara
Fresh seashells present a true delicacy, especially if we're talking about mussels prepared on "buzara"! Mussels are shells that contain a small amount of meat but due to that, they are a great hot appetizer. It is really popular on the Adriatic coast to prepare mussels on "buzara". Basically, that means they are cooked in water and white wine with a bit of garlic, olive oil, parsley, and seasoning. All the aromas create a true ecstasy of flavors!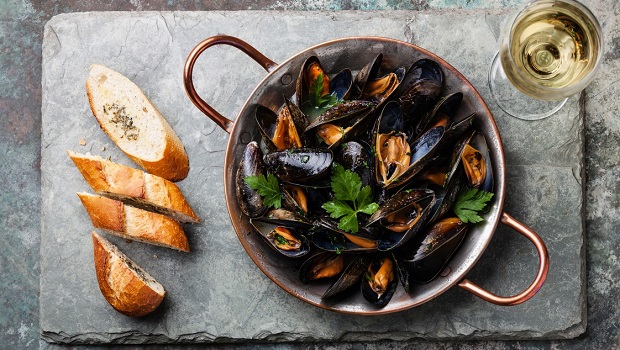 Skradin Risotto
This is probably the most famous Croatian dish and if you haven't tried it yet – what are you waiting for? It is delicious! The thing that makes this recipe stand out is the time preparation. It takes 20 hours to prepare this meal and 2 days! It combines rice, vegetables, veal shank, veal neck, and chicken. All the ingredients are cooked with seasoning and in the end – they are combined in a perfect texture and aromatic flavor. The risotto is great with parmesan and Skradin wine.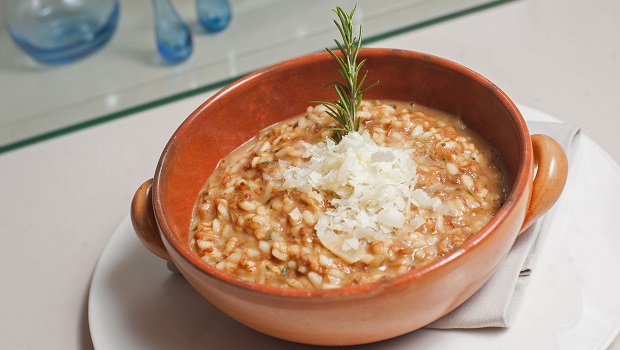 White Risotto
Ah, so many risottos to try and so little time! The white risotto can be prepared with shrimps, squids, and vegetables (some regions prepare it with meat too). The most popular white risotto is the one prepared with shrimps. It is creamy and tasty not only because of a beautiful combination of rice and shrimp, but thanks to the white wine too which gives a nice aromatic touch and flavor.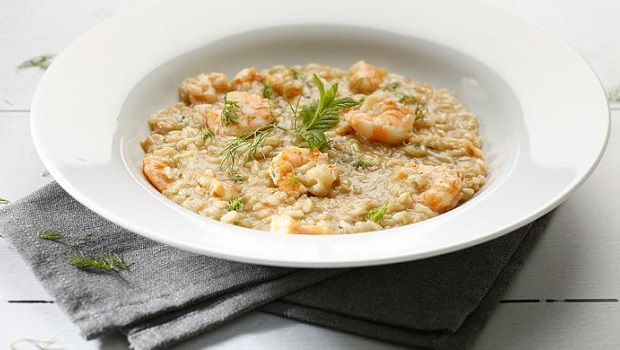 Pasta
Fuži
Fuži are traditional homemade pasta that is a must-try-must-have kind of ingredient. This pasta is specific to the region of Istria. In the past, fuži were usually prepared only for festive occasions and they are made of flour and eggs which is quite specific since most pasta is made of flour and water. Fuži look like small flutes and they are great with a mild red sauce. The sauce is prepared with tomatoes, onions, and white wine.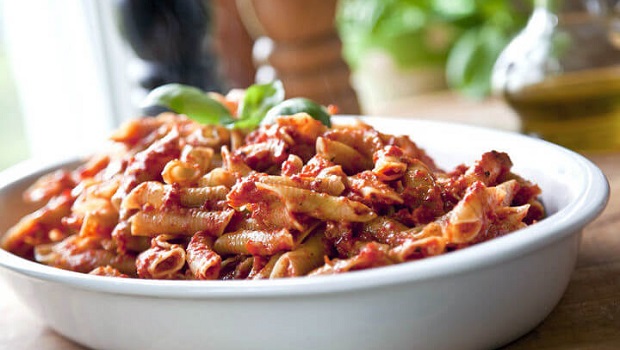 Njoki
This pasta is popular not only in Dalmatia but all of Croatia. Njoki origin from Italy, but since they are prepared in Dalmatia for so long, every family now has its own recipe so yes, it became a Croatian traditional recipe! Njoki have an oblong body with cute little carvings and their main ingredients are potatoes. They are great with every type of meat so just enjoy them all!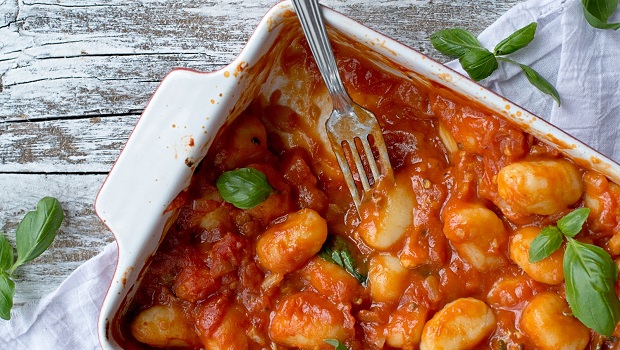 Pljukanci
Pljukanci or šurle are quite popular in Istria. This pasta is made of water and flour without oil, salt, and eggs. When they are made, the cooks rub the dough between the palms of their hands so the šurle, in the end, have an oblong body. This pasta is amazing with sauces made of beef or game. Ah, the flavors of pasta are really addictive!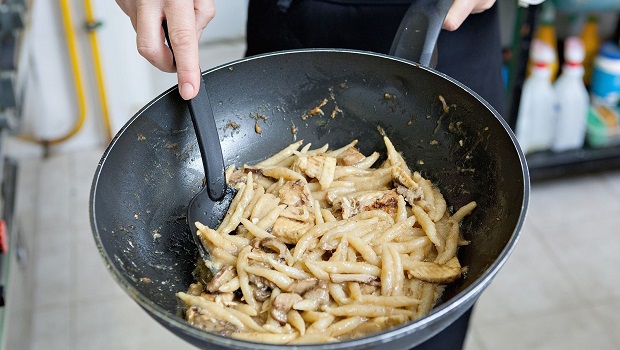 Posutice
In Istria, this rhombus-shaped pasta is made of flour and eggs. There, they are prepared with salted anchovies with just a bit of breadcrumbs. Then, they are fried in olive oil and served with cod. When all the ingredients are combined together, they create a beautiful mixture of flavors, aromas, and textures. That mix certainly provides a true ecstasy to your palate!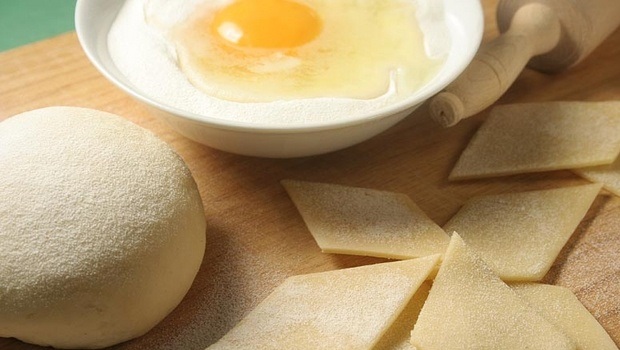 Main Courses
Brač's Vitalac
The recipe for this dish is listed on the protected cultural assets of Croatia. You know that means two things – it is as old as time and delicious! The dish is made of lamb or goat offal mixed with aromatic seasonings and sea salt. In the end, all the ingredients are perfectly combined and they offer a specific taste of Mediterranean and tradition.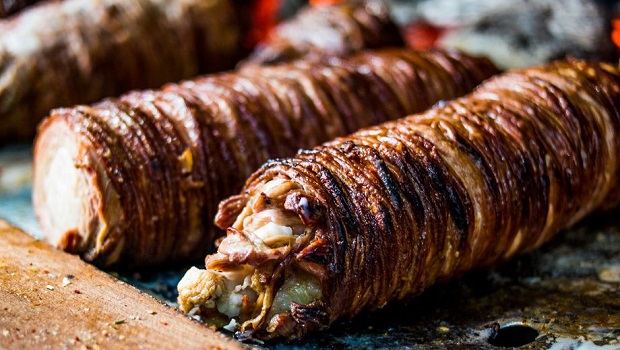 Boškarin
This is a true gastronomy delicacy. Boškarin is a cattle that mostly resides in Istria and it represents a symbol of that region so yes – it is prepared in an original and traditional Istrian recipe. Boškarin has a quite specific taste and its beautiful aromas are mostly served with pasta such as fuži and njoki and/or a variety of vegetables. Boškarin is such quality meat that it is served only in top restaurants!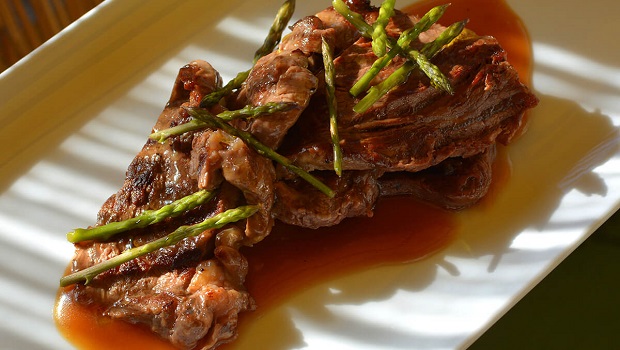 Buzara With Shrimps
Buzara with shrimps is an autochthonous recipe from Dalmatia. The flavors of shrimps are beautifully intertwined with the seasoning such as parsley, garlic, pepper, and of course, olive oil. You'll get a bit dirty while eating, but trust us, it is worth it! Oh, and don't forget to dip homemade bread into the cooking sauce – your taste buds will be seduced right away!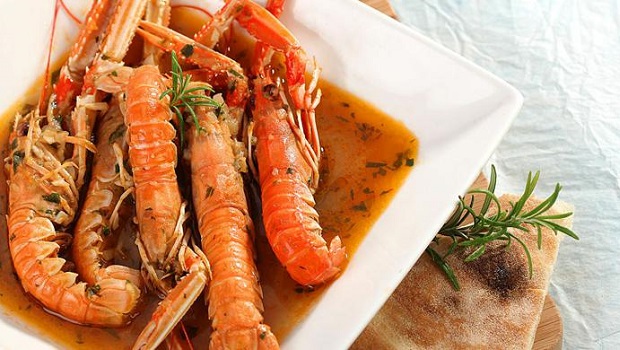 Brodetto
To say it simply – this is a fish soup/stew. To say it in a gastronomic way – this is a dish that will seduce you right that instant with its flavor and fragrance. It is mostly prepared with grouper, shrimps, mussels, and all kinds of fish and shells, depending on the recipe because yes – it varies from home to home, from one restaurant to another. But what we can tell you with certainty is that you'll love brodetto!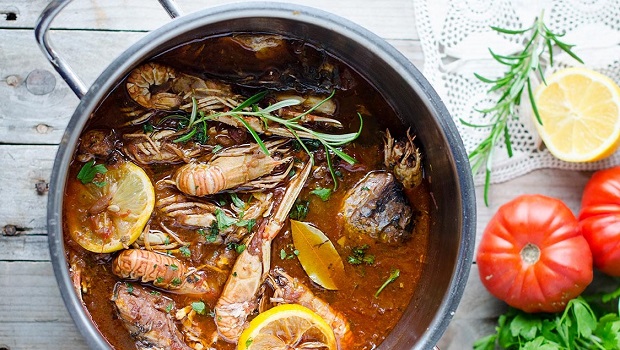 Buncek
Buncek with sauerkraut is a dish that is present in Croatia for centuries. It is mostly prepared in autumn and winter days and it truly is a tasty delicacy! Buncek is pork's lower leg and it is firstly smoked and then cooked. The best way to try it is with sauerkraut. Their flavors work beautifully together and they will certainly be a highlight of your vacation!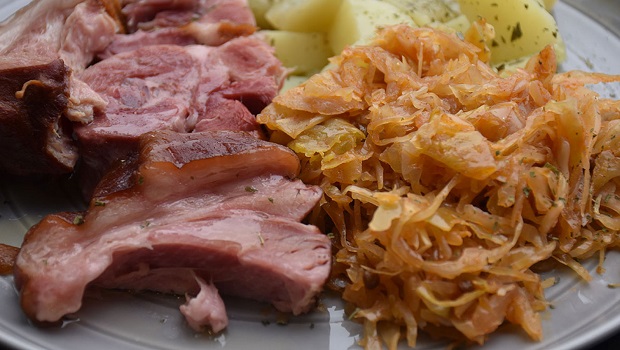 Carp In Forks
This dish is a classic in Baranja. The carp is cut along its belly and then placed on the forks above the fire or heated coal. This is a traditional carp preparation on Christmas Eve. The meat of the carp is juicy, while its skin is crispy. When the carp is done, it is served with potatoes and vegetables. Trust us, once you try this recipe, there isn't going back, it will be your number one fish dish!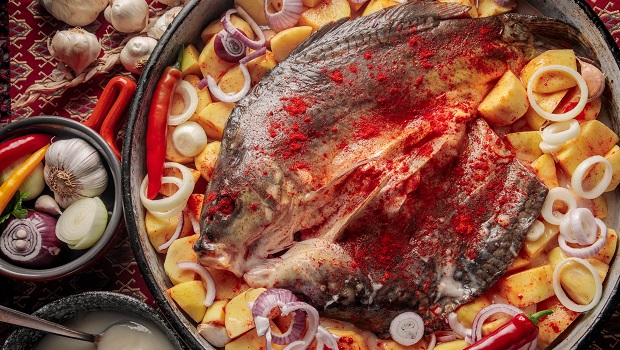 Cod
Fish is surely one of the favorite gastronomy ingredients in Croatia. One of the traditional fish recipes is a cord "na bijelo" or with potatoes. This delicacy is usually made on Christmas Eve. The cord has an intense fragrance and juicy meat. If it is prepared "na bijelo" then it presents a perfect creamy pasta great for dipping crispy bread in it. If it is prepared with potatoes, then it provides a true ecstasy in the combination of potato, garlic, parsley, olive oil, and lemon!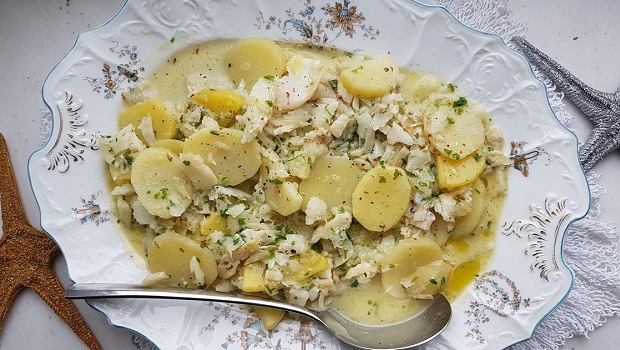 Čobanac
If you really want to try traditional recipes of Croatia, make sure that čobanac gets on your list! This is a stew delicacy of continental Croatia and it has a basic recipe that is then formed according to the region. But every čobanac has a lot of onions, cube-cut meat, tomatoes, pepperoni, pepper, wine, and more. Now, imagine all that ingredients synchronized in a unique flavor that seduces your taste buds – a beautiful gastronomic experience, right?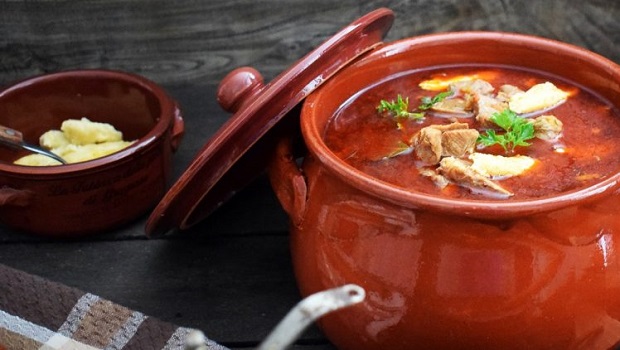 Dalmatian Pašticada
We must warn you – this is a Dalmatian pride and glory so be ready to indulge in unique flavors and aromas. Pašticada originated from Italy, but Dalmatia took its basic recipe and make it unique and special. Pašticada is made of beef fricando filled with bacon and marinated in wine, vinegar, water, salt, paper, and bay leaf. After that, it bakes with vegetables and in the end – it just seduces you with its flavors.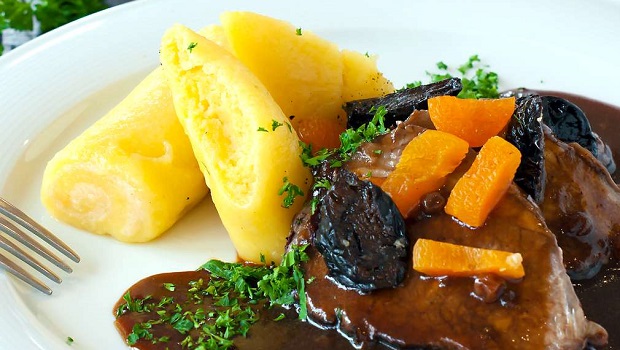 Dubrovnik Šporki Makaruli
This is a typical specialty of town Dubrovnik. Šporki makaruli is a dish made of beef or veal with sauce and pasta in the shape of macaroni. The dish got its name because of its specific servings. The meat is placed over the pasta so once you eat it, you're just left with – šporki makaruli (only pasta). In the past, lords of Dubrovnik prepared this delicacy for Saint Vlaho, a patron of the city.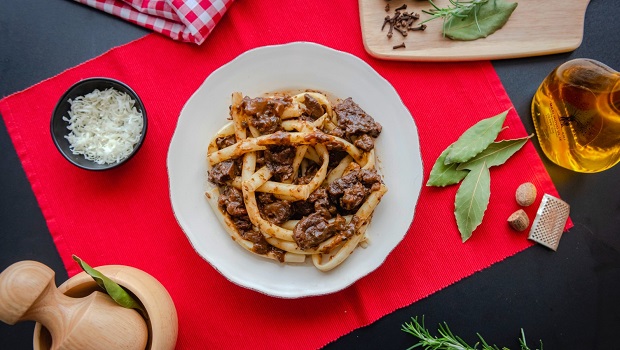 Edible Dormouse
Okay, we know, this is a weird one, but trust us, it is a delicacy on the Croatian island Brač. Gourmet dormice are incredibly tasty. They have a lot of fat and due to that, a specific flavor so they are often described as pork with sweet nuances. They are baked on the stick on fire and once they're done, (and headless) they are put between two bread, and there you have it – a dormouse sandwich!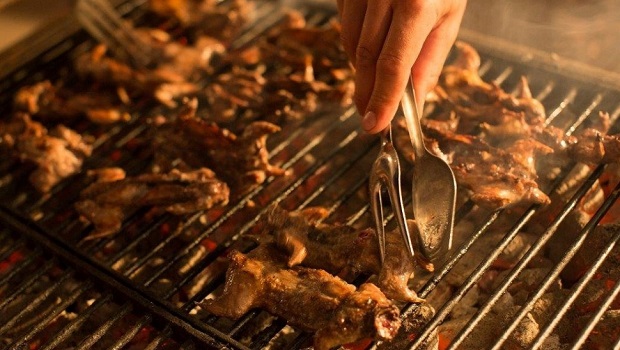 Grilled Fish
This is a classic Dalmatian dish that is prepared in every home and restaurant all along the Adriatic coast. Almost every fish is suitable for the grill so you can taste sardines, mackerel, saithe, tuna, sea bream, groupers, and more. The fish is perfectly baked so its crispy skin beautifully blends with juicy meat. Grilled fish is great to taste in combination with chard, potatoes, and vegetables so in case you're sailing in Croatia, island hopping, or just enjoying the coast, make sure to try this delicious dish (oh, and it can be prepared indoors too with these amazing indoor electric grills!).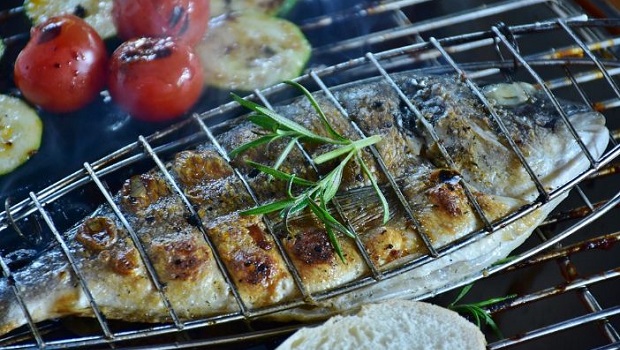 Ham In Bread
Ah, this is a dish that is really hard to resist. It is usually prepared for Easter in continental Croatia. To put it simply, it is homemade bread stuffed with a piece of ham. During the baking, the bread absorbs the flavor, juice, and aromas of the ham, which certainly contribute to its final flavors. Your taste buds will love this one!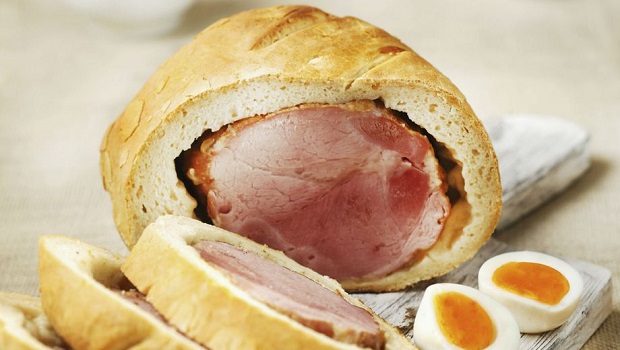 Istrian Fuži With Truffles
We already mentioned both of these ingredients but we didn't mention them together! We're not sure which of the ingredient is better so why not combine and mix them into a traditional Istrian recipe. The truffles are aromatic and they perfectly blend with the flavor and texture of pasta (fuži). This recipe is a must!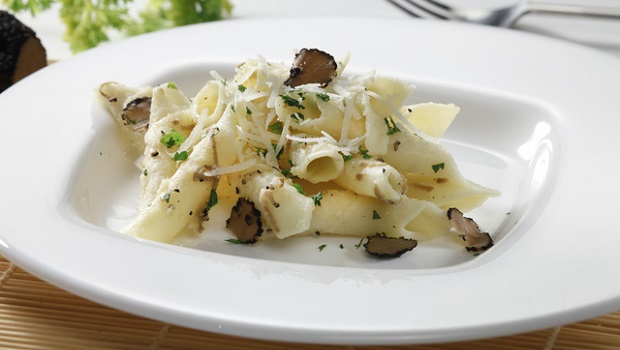 Lamb Under Peka
You haven't really tried lamb if it's not prepared under peka! Peka is a specific method of cooking and preparing lamb. It is a bell-shaped iron or ceramic vessel which covers the lamb and potatoes. Then, the cook puts the coal on the vessel until the lamb and potatoes are perfectly prepared. All the ingredients are soft and juicy and they create perfect harmony.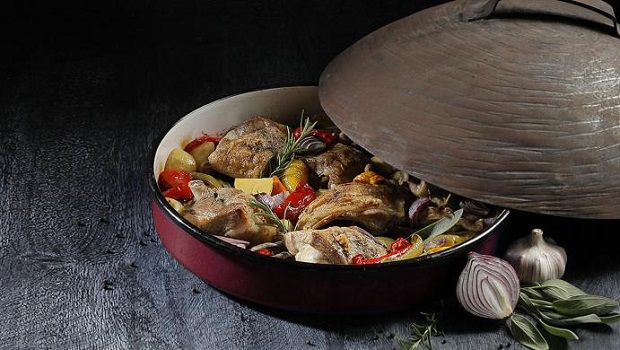 Konavle Green Manestra
This is an autochthonous dish of Konavle, Dubrovnik, and its recipe dated from the 15th century. The Konavle green manestra is a stew made of a variety of meat, cabbage, potatoes, and kale. When serving, the cook grates the horseradish into the plate which perfectly harmonizes with meat and vegetables.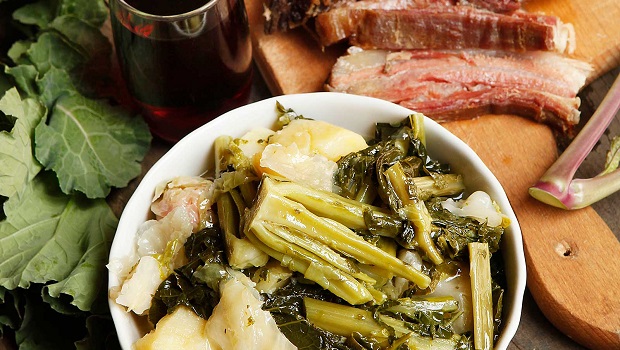 Komiža's Bread
This dish is a true ecstasy of flavors and tradition. It resembles a bit of pizza but it is richer in aromas, flavors, and ingredients. The Komiža's bread is made of tomatoes, oregano, anchovies, olives, parsley, and other seasonings. Once the dough is filled with all the ingredients, another dough is placed over it. Baked, all the ingredients are perfectly balanced, harmonized, and juicy. Are you hungry already? We sure are!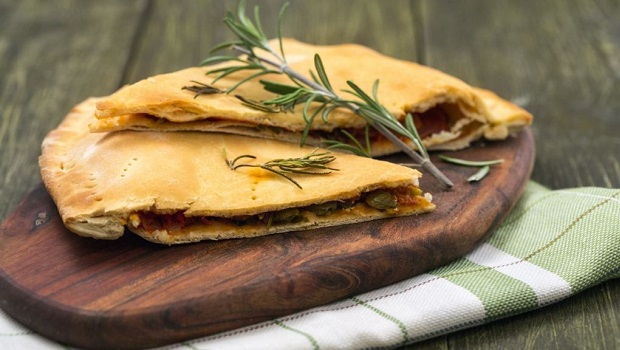 Kotlovina
In Croatia, no fair or gathering can go without a kotlovina. The pork chops, chicken, and sausages are the main meat ingredients of this recipe. In Kotlovina, you can also find beans, onions, and other vegetables. All the ingredients beautifully blend their flavors and aromas. Oh, and don't forget to dip the bread into a cooking sauce!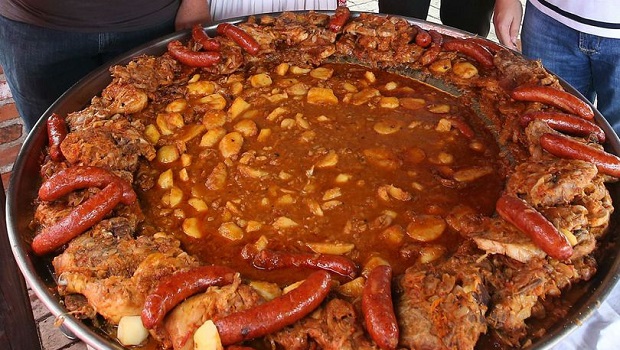 Krpice With Cabbage
If you're looking for a traditional recipe of Croatian ancestors, this one is probably the oldest one (oh, and so tasty!). This meal was prepared by every grandma. Even though it is a quite simple recipe, it is perfect for every time of the year. The main ingredients are pasta (krpice) and cabbage. They are mixed together in a great main course with excellent flavors.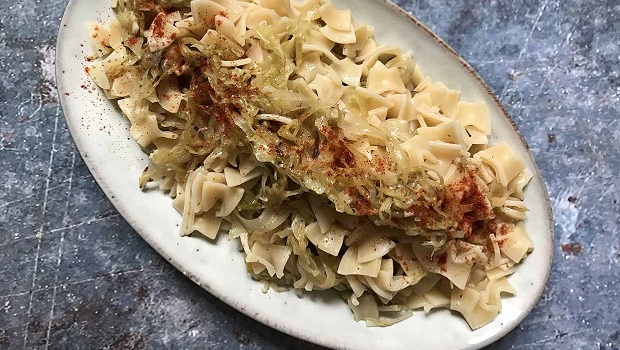 Kvarner Shrimps
We already mentioned buzara with shrimps, but Kvarner shrimps deserve their own paragraph. These shrimps are the most delicious Adriatic seafood. Due to that, they are one of the best delicacies of the Mediterranean. When it comes to their preparation, they can be severed raw, in risotto, with pasta, or, as it is mentioned, on buzaru. Whichever recipe is your choice, you can't go wrong!
Maneštra
This dish is an Istrian classic and you'll probably find it in every restaurant there. Manšetra has a long history in traditional Istrian cuisine. The basic ingredients of this dish are potatoes and beans. There are also meat and seasonal vegetables. So basically, maneštra's recipe is changing throughout the year because it depends on the fresh seasonal ingredients.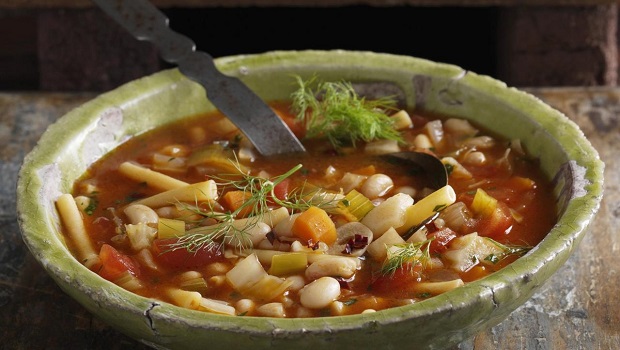 Sarma
This is a really popular one! The recipe for sarma origin from the Middle East but it is so long in Croatia that we can't make this list without including it too! This dish is quite simple but it has unbelievable rich flavors and aromas. It is made of minced meat stuffed with rice in sauerkraut and with a bit of seasoning and bacon. Once you try the sarma, you'll understand why Croats are calling it the queen of winter!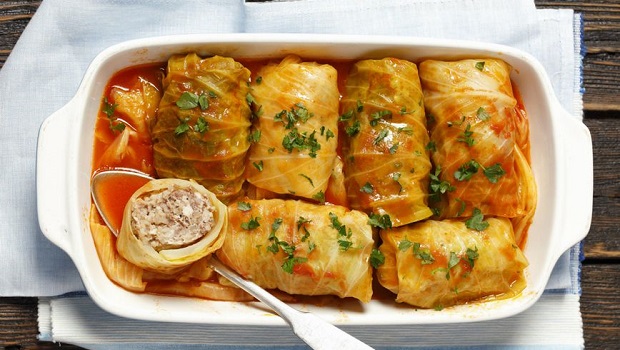 Sinj Arambašići
The dish is actually similar to the sarma but it is made a bit differently – it does not contain rice, while the meat is chopped not ground. This meal is so specific that is on the list of the protected intangible cultural assets of Croatia. Needless to say, the dish is so delicious that it will seduce your taste buds within seconds!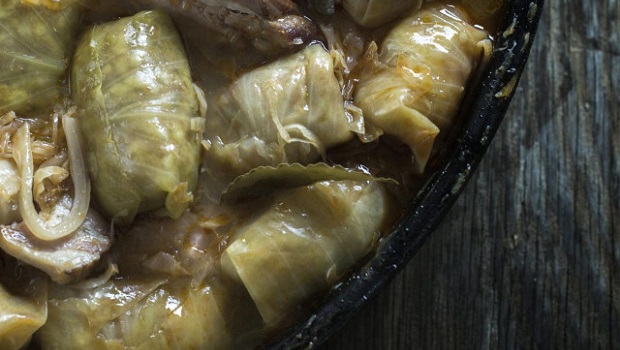 Stuffed Peppers
If you're looking to try a perfect dish that has peppers as its basic ingredient – this is the one! The recipe is popular in all Eastern Europe but each country has its own traditional recipe. In Croatia, stuffed peppers are mostly prepared in the summer when the peppers are fresh. We probably don't need to explain what this dish is made of (meat and peppers, surprise!), but this summer, make sure to try it!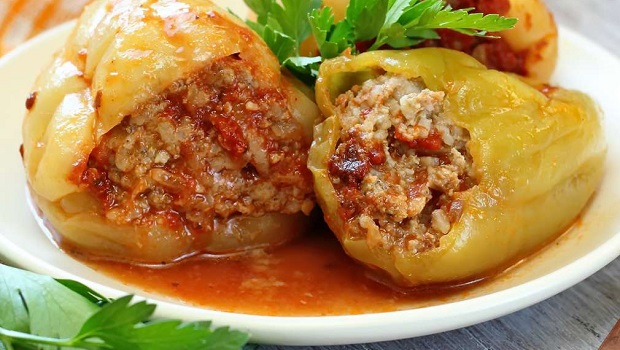 Suckling Pig On A Skewer
In Croatia, "odojak na ražnju" is probably the number one dish! It is prepared for weddings, festivities, gatherings, birthday parties, and more. The entire pig is placed on a skewer and above fire where it rotates and slowly bakes. In the end, the crispy skin perfectly harmonizes with soft and juicy meat rich in flavor.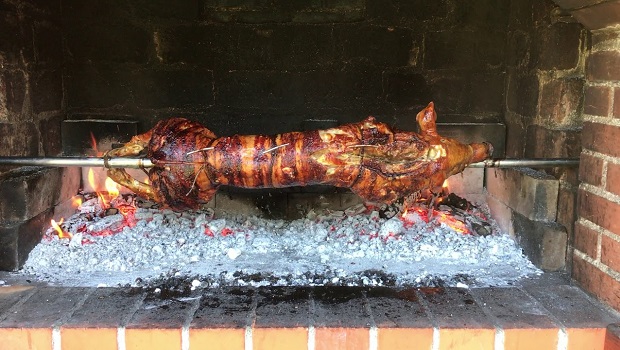 Turkey With Mlinci
This is a classic dish of region Zagorje. The simple but so tasty and rich in flavors, turkey with mlinci is a traditional recipe which is loved by every generation. Pasta mlinci are the 23th Croatia product listed in the register of protected designations of origin. The Zagorje's turkey is also a protected product. Trust us, once you try the dish, you'll understand why!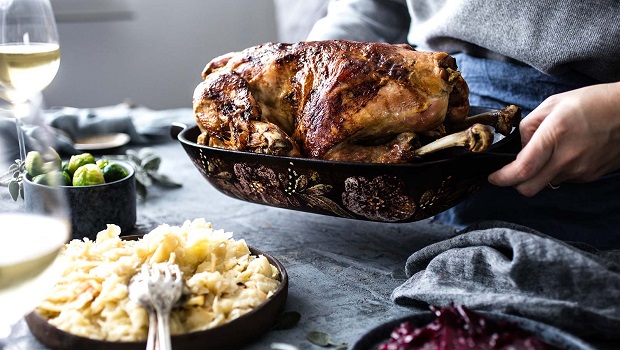 Zagreb Schnitzel
The recipe is a distant and more rich relative of the Wiener schnitzel. The Zagreb schnitzel is made of veal filled with ham and cheese. All the ingredients and their aromas are perfectly balanced and harmonized so they easily seduce your palate and taste buds. This dish is a classic lunch meal in Zagreb, as well as in the rest of Croatia.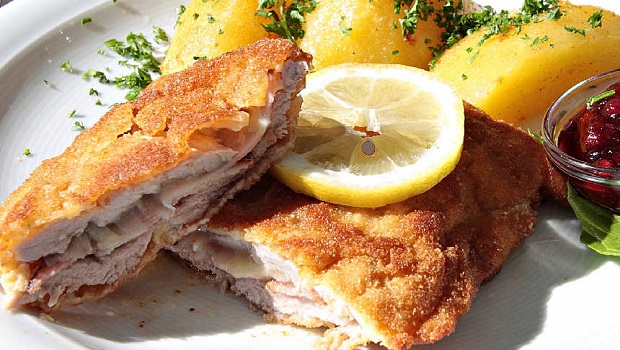 Desserts
Apple Strudel
So we've already mentioned cheese strudels and this recipe is their sweet version. The preparation and ingredients are specific for the region Zagorje. They are simple to make while their flavors and aromas are sweet and juicy. Crispy on the outside, soft and sweet on the inside – what more to ask for!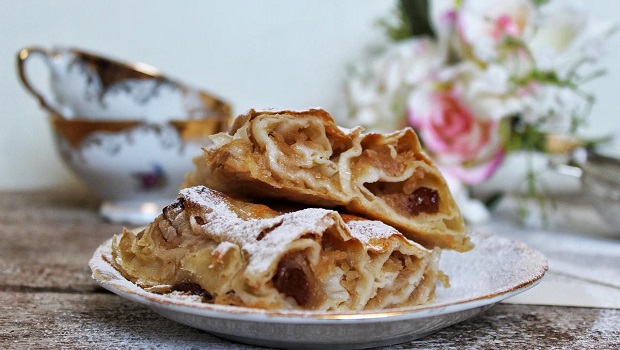 Arancini & Limuncini
Let's go and visit Dubrovnik. Its recipes for traditional desserts called arancini and limuncini are old and unique. Arancini are made of orange peel, while limuncini are made of lemon peel. Their peel or skin is cut into strips and covered in sugar. They are dried for about a day or two. Once they are dried and done, they are perfectly crispy, while their sour shades beautifully combine with sweet sugar.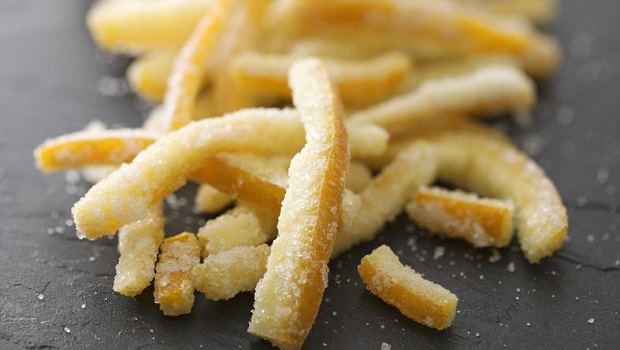 Bajamini
This dessert is a traditional one but it has a lot of variations because every household adds something else, some new ingredients, a bit more of this, and a bit more of that. But in the end, all the variations are hard to resist! To put it simply – bajamini is a sweet bread with almonds. It perfectly goes with coffee, whether it is homemade or from a coffee machine, tea, as well as a snack throughout the day.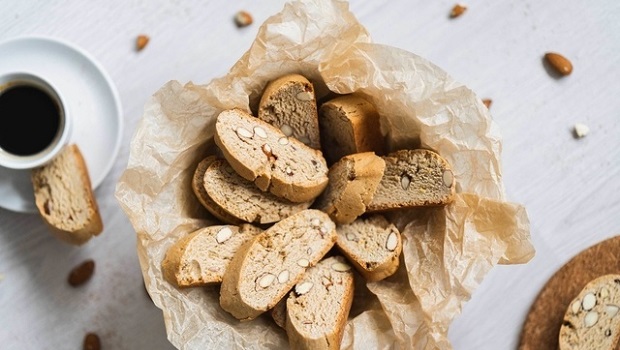 Bučnica
This is a famous strudel recipe of, of course, Zagorje. The homemade dough is filled with pumpkin. The strudel's outside is perfectly baked and crispy, while its inside is hot, juicy, and tasty. The pumpkin has that specific aroma that beautifully combines with homemade dough. You'll enjoy this one, trust us!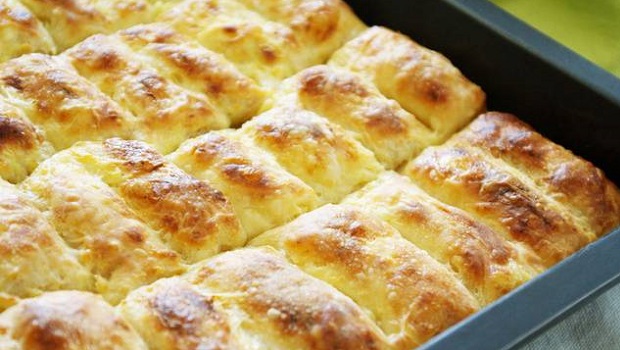 Cake Hrapačuša
Brač truly has some unique recipes and this is one of them! The hrapačuša is a traditional cake of this island. It is simple yet tasty, and it is a protected intangible cultural asset of Croatia. This delicious dessert got its name after a stone it resembles and is made of walnuts so a true pleasure is guaranteed!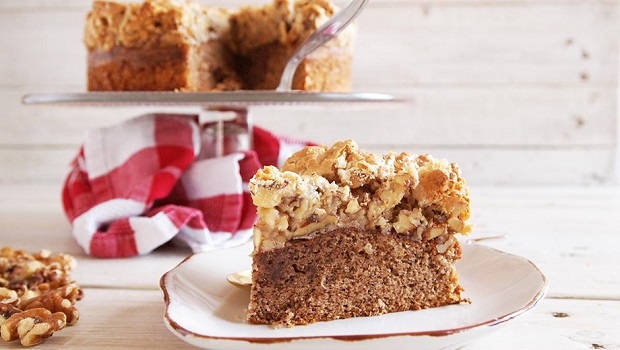 Čvarkuše
We've already mentioned čvarke (pork rinds) as a cold appetizer but did you know that they are used for salty desserts as well? Čvarkuše are small cookies made of homemade dough and filled with pieces of pork rinds. The dessert is great for anyone who doesn't prefer sweet shades or just loves čvarke!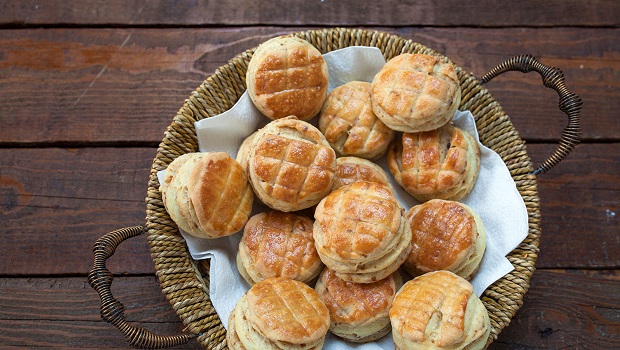 Fritule
Since we're already at the Adriatic coast, let's stay there a bit longer. Fritule are the most popular Dalmatian dessert. They present a delicious traditional cuisine you really shouldn't miss when you come to visit. Fritule are crispy and sweet and they can be filled with raisins or covered in chocolate. The decision is all yours (but make sure to try all the versions!).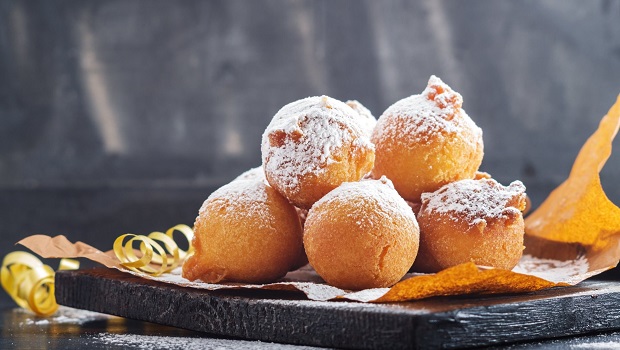 Cake Of Imotski
This dessert is a traditional Croatian recipe of the town Imotski. The cake is often called a queen so let its beautiful shades and sweet nuances seduce you and your taste buds. The basic ingredients of this cake are almonds and a bit of lemon and orange. All the other ingredients vary from one household to the other. But don't worry – true pleasure is guaranteed!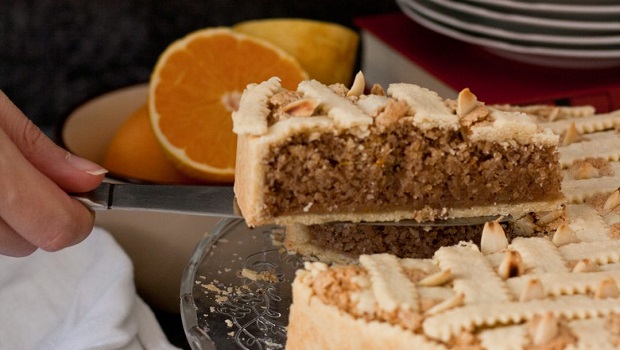 Klipiči
The town of Varaždin has a publicly protected intellectual property – klipiče! The recipe is really old, it originated in the 18th century so it truly presents a traditional dessert of this region. Klipiči are made of homemade dough and they have an oblong body. They can be covered in cumin and once they're baked, they are crispy and delicious!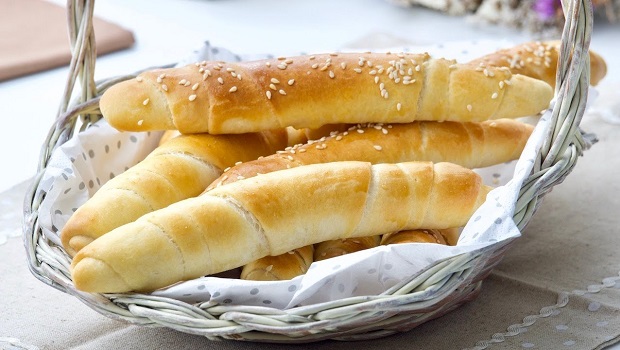 Kroštule
If you want to try something sweet, crispy, tasty, and made in Dalmatia, kroštule are a perfect dessert for you! This is an old and traditional recipe. It is simple and delicious and you'll truly enjoy that gastronomic experience. Kroštule are made of homemade dough and each of them is tied in a knot. They are covered with sweet sugar and great for, as Dalmatians say, "guštanje" (indulging)!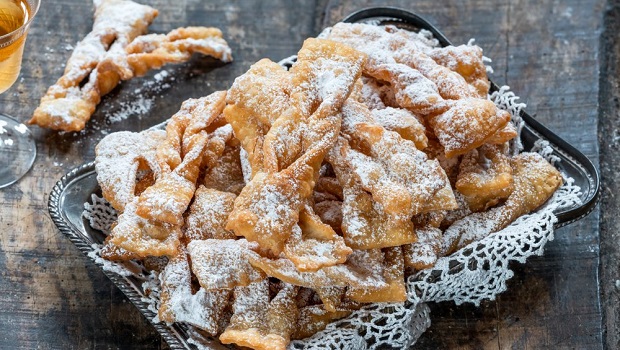 Mandulat
If you love almonds, you'll really love this recipe! It is a sweet dessert but trusts us – nothing like you've tasted before. This recipe use wafers, sugar syrup, and almonds – we know, enough said for the seducing of the taste buds! The mandulat is great for coffee and/or tea time, as well as for snacking.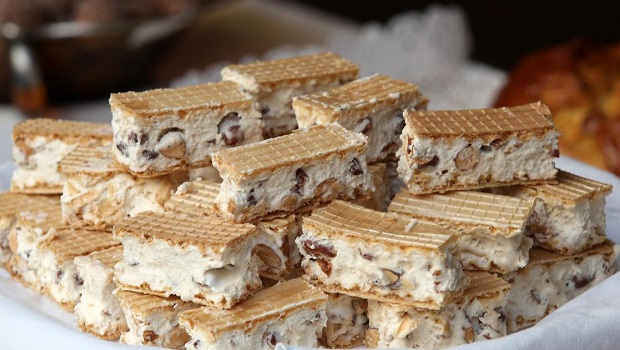 Međimurska Gibanica
Okay, this one you'll love or hate. Gibanica combines a lot of different ingredients but the way of the preparation and the end result contribute to its beautiful and rich flavors. Međimurska gibanica is made of homemade dough, ground walnuts, poppy, cow cheese, and apples. Yes, we know – a lot is going on there! But this is a traditional dessert which is juicy, and oh, so delicious!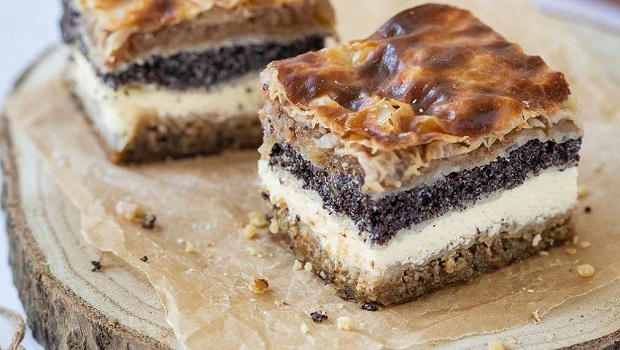 Paprenjaci
Paprenjak is a traditional Croatian dessert that is mostly made during Christmas time. It has an aromatic flavor with a touch of honey, nutmeg, and cinnamon. The pepper is also one of the key ingredients of this recipe since these cookies got their name after it. For a bit more aesthetic look, the cookies are decorated and made in a variety of shapes (in case you wish to save them for later, read this post about how to seal them and keep them fresh).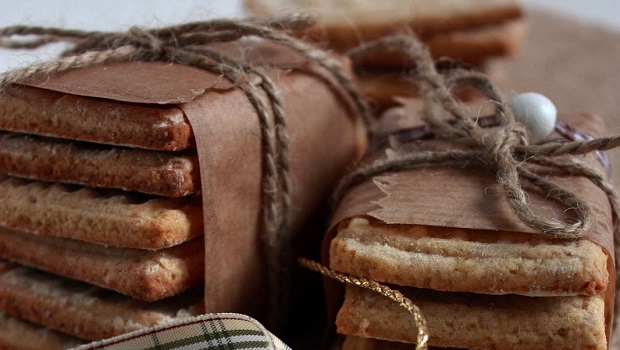 Poppy Seed Roll And Walnut Roll
These are very similar recipes but the filling is different. Both of the rolls are made of homemade dough and they are filled with poppy seeds or walnuts. The fillings beautifully harmonize with the dough while the ecstasy of the combined flavors and aromas is just amazing!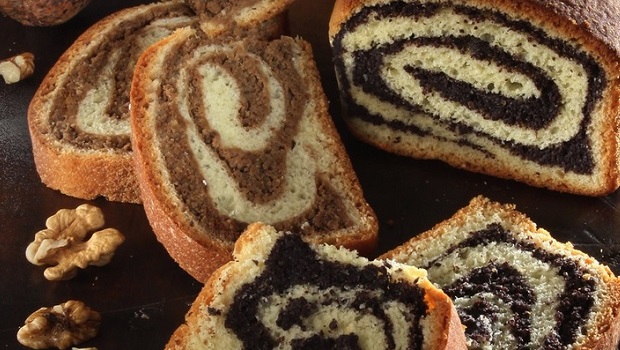 Rožata
The best way to describe rožata is to say that it is a traditional Dalmatian pudding and that it presents a beautiful heritage of Croatian gastronomy. It dates from 1300 and it perfectly combines liqueur, lemon, and caramel into a seductive symphony of flavors and aromas. This is a perfect dessert for hot summer days and your taste buds will truly enjoy it!
Rudarska Greblica
Called after a small town Rude near Samobor, rudarska greblica is an old dessert with a long tradition of preparation. The dessert is salty and filled with cheese. It can also be filled with walnuts, yellow carrots, young onion leaves, nettle, or spinach. This recipe is actually not only great as a dessert but it can also be a cold appetizer. All the used ingredients create an outstanding mixture of flavors.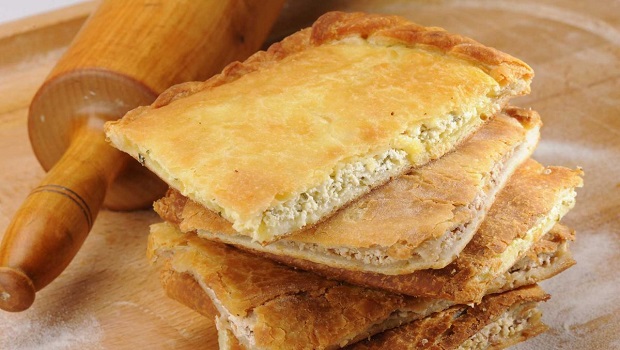 Salenjaci
This dessert is often called a Croatian croissant so yes, it is hard to resist it. Salenjaci are made of pork fat and they are filled with jam. This recipe is the most popular one in the region of Slavonija but it is always welcomed in the rest of Croatia too. Salenjaci are sweet and small cookies that will surely win you over.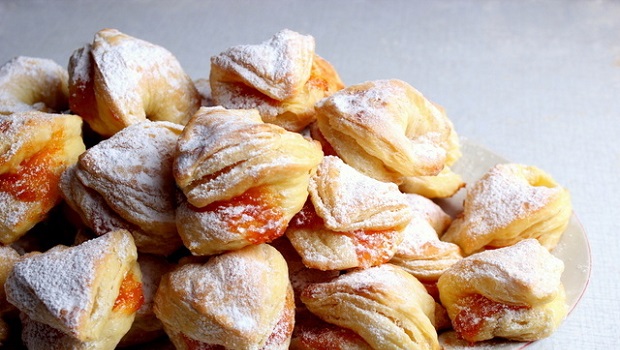 Samobor Cream Puffs
If you ever come to Samobor (and you should), you have to try its cream puffs. This is a delicious dessert that is made of crispy pastry and whipped cream. Unlike most creamy desserts, this one is served warm. The Samobor cream puffs are rich in flavor, sweet, and just perfect! Oh, and we need to mention that they are big – so trust us, one will seduce you and do its job!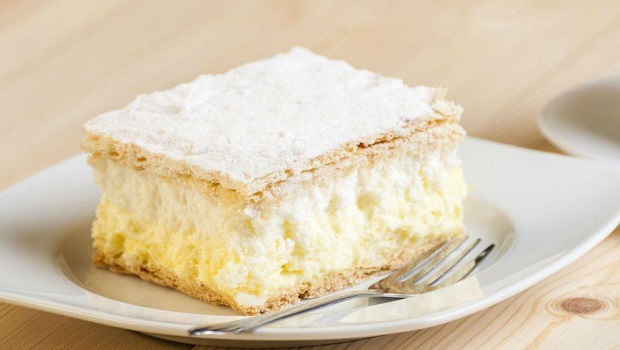 Skradin Cake
Every household in Skradin has its own recipe for this cake. The cake presents a Croatian souvenir and it dates from the 14th century. The Skradin cake has an intense and strong flavor and it is made of walnuts, almonds, and eggs. There is also a touch of cinnamon, honey, lemon, orange, rose brandy, prosecco, and rum. Now, imagine all the ingredients mixed up while their flavors and aromas are the key components of that rhapsody. Oh, the cake is also covered in chocolate. We know – we want it now too!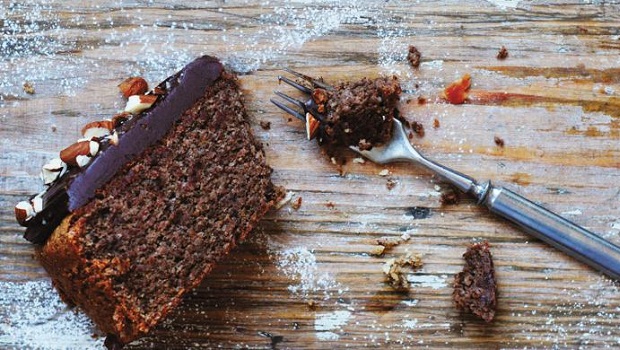 Trogir's Rafioli
This dessert is, according to the legend, called after miss Rafioli. She was imprisoned in the tower so she baked cookies to fulfill her days. Well, the flavors of this dessert are certainly legendary. Trogirski rafioli are traditional cookies filled with ground almonds. They are rich and juicy, and their flavor is like you've never tasted before!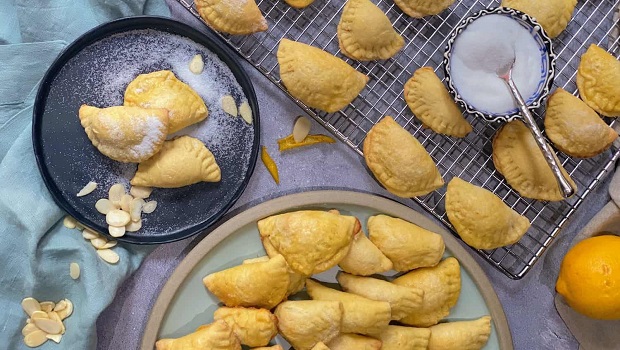 Zlevanka
Zlevanka is a traditional recipe of northern Croatia. Zlevanka basically means that you mix all the ingredients and then pour them into a baking bowl. This dessert is a homemade juicy dough that can (but doesn't need to be) be filled with fruit or cheese. Whichever combination is your choice – you can't go wrong!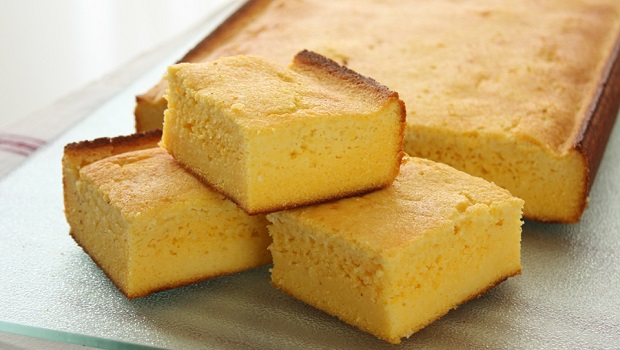 Let's Wrap It Up!
Each and every one of these 76 recipes come with its own unique flavors and aromatic aromas but they all have something in common – they are the most delicious traditional dishes you can find, try, and taste during your vacation in Croatia! From cold and hot appetizers to pasta, main courses, and desserts – each recipe is respected and nurtured and it is passed down from generation to generation. Oh, and do we need to mention that you'll have a gastronomic experience of your life? It is a guarantee!
Which recipe is on your must-try list? Let us know in the comments down below!