Did you know you can use a vacuum sealing technique to marinate your favorite meat or other foods?
It is true and this article brings you more details on this topic!
Whether you are making red meat or your favorite vegetable dish, marinating is an essential step to get the tastiest food possible. Using a vacuum sealer is one of the most effective ways to ensure that the marinade flavors go deep into your food and make it soaked before cooking. It is also one of the fastest ways to do it and you won't have to leave it marinating the whole night before.
In this article, we also discuss another type of cooking in vacuum-sealed bags – sous vide vacuum bags and how that can contribute to getting you an even more flavorful dish.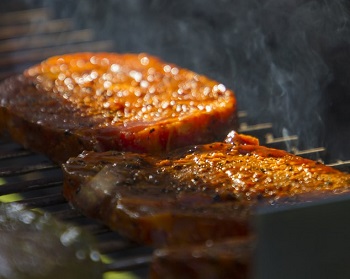 Vacuum Seal Marinade
Sealing With Care
The vacuum seal marinade is one of the fastest ways to make sure your food is juicy and flavorful for a short time. There are a few simple steps you will need to follow when using this method.
The first thing you need to do is add the food and your desired marinade into a vacuum bag. Keep the liquid away from the top of the bag to make sure the process works and use the kitchen vacuum sealer to close up space.
After the bag is sealed, you can leave it in the fridge for a minimum of 30 minutes. The longer you keep it there the more your foods will be able to soak the marinade in. Usually, it is recommended to keep the meat marinating in the fridge for one to two hours.
After it has marinated for some time, you can easily cook it with the sous vide cooking technique. There are also other ways of cooking vacuum seal meals.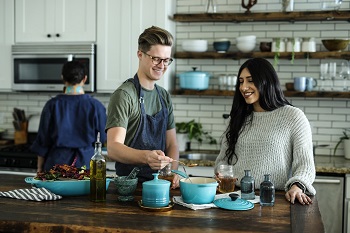 Sous Vide Cooking
What Is Sous Vide Cooking?
The next thing we are going to mention in this article is sous vide cooking, which means "under vacuum cooking" in French. It is a way of cooking the foods by sealing them in vacuum sealer bags and letting them simmer in a water bath for some time.
Unlike the more traditional ways of cooking such as grilling, frying, etc. the cooking in vacuum-sealed bags will allow you to cook the food more evenly and slowly, which will then result in a tender and flavorful food.
How To Cook Sous Vide?
There are two main steps when it comes to sous vide cooking. First, you have to vacuum seal your food and then add it to a water bath. It is also a great way to cook foods that you have previously vacuum seal marinated so they will turn out extra flavorful. You will have to use the special sous vide vacuum bags for this type of cooking. You can use the bags for marinated meat as well as for fish so it's important to know what you need to consider vacuum sealing fish.
Benefits Of Sous Vide
The best thing about this type of cooking is that the results are very consistent. It is so dependable that many of the professional chefs use this cooking technique in restaurants worldwide. The result is always juicy and flavorful food you will not be able to resist.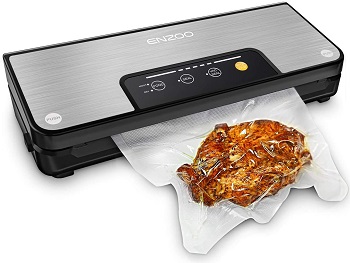 Sous Vide Vacuum Bags
Like we already mentioned for vacuum sealing and sous vide cooking, you should use a special kind of bag. The recommended bags are the food-grade vacuum sealing bags that are made of polyethylene and are BPA-free, which means they are completely safe for your health. These bags are also suitable for cooking in high temperatures as well as for freezing them. Usually, these bags are specific to a certain type of vacuum sealer such as freezer sealing machines.
What Kind Of Vacuum Sealer To Use?
There are different kinds of vacuum sealers available to purchase online. For vacuum seal marinating we suggest either channel sealers or handheld sealers. The channel sealers use plastic bags. All you have to do is put the open end of the bag onto the sealer. With handheld sealers, you can either use bags or specialized containers. With containers, you don't have to avoid liquid touching the machine and it is less messy than using plastic bags. It's a good choice to use some vacuum sealers for hunters since these models are specified for meat and fish so they are also purposed for the marinade.
To Wrap It Up
The easiest way to get some of the most delicious marinated foods is to use the vacuum seal marinade technique and then to cook the foods sous vide after that. That way the marinade will enter the deeper into the pores of your food and make it very juicy and full of different flavors. The sous vide cooking will make sure that the food is cooked slowly and evenly so that none of those flavors are lost in the process of cooking. We have an article about the best home vacuum sealers so you can check it if you are interested to find the perfect one for you. If you need something you can easily take with you on trips, check out this article on portable vacuum sealers.