Would you like to prepare fresh meals for yourself and your family in just a couple of minutes every day?
You need to start using vacuum sealers!
They are the perfect way to make the whole cooking process a lot faster after you come home from a long day of work. They also help to keep the food fresher for a longer time, that way you will also waste less food and save more money on a rebuying new one. Using a vacuum sealer is also great if you want to portion the exact amount of food you will need in each meal.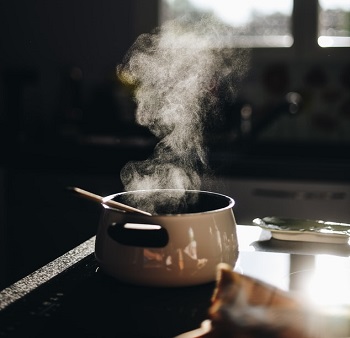 Vacuum Seal Meals For Every Day
Why Is Vacuum Sealing So Good?
If you want to preserve the freshness and longevity of your food, then getting a vacuum sealer is a must. Through the process of vacuum sealing all of the air that is inside of the vacuum bag will be sucked out. It's the main principle of how do vacuum sealers work. Your food will be protected and you can be put in the fridge or freezer for storage. It is the best option to eat fresh and flavorful food every day, without having to spend too much time preparing it.
What Kind Of Food Can You Vacuum Seal?
When it comes to vacuum sealing you can use this method on a variety of different kinds of foods- from veggies and fruit to meat, fish, and even soups and sauces. You can use it either for raw food or even some boiled veggies, cooked soups that you need to just heat up, etc. Just make sure you have the vacuum sealer that supports both dry and liquid food. You won't get wrong with a wet food vacuum sealer.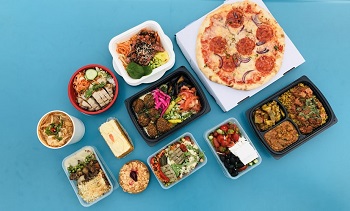 How To Prep The Food?
The food that you are going to vacuum seal should be prepped for cooking before you put it in the bag. That means washing the veggies and fruit, chopping them into smaller pieces if needed. It also means adding all of the needed spices and even adding the marinade to your meat or fish to add even more flavors.
Portion Out The Exact Amount
Another benefit of vacuum seal meals is that you can easily portion out the exact amount of food you plan on eating in every meal. That can be very beneficial if you are on a restrictive kind of diet and you don't want to eat too much. It also allows you not to waste any of the food and eat exactly as much as you need. Use a small vacuum sealer to decrease your portion.
Food Tray Vacuum Sealers
If you are looking for a way to vacuum seal one or more portions, a good thing to use is a food tray vacuum sealer. Simply fill in your food tray with the food you want and use a vacuum bag to seal it tightly. It is great if you want seal meat, veggies, rice all at once without all of the flavors mixing together.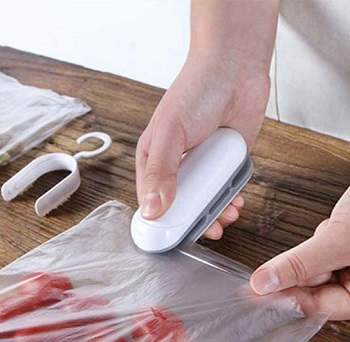 Easy To Store
Once you have vacuum sealed your meals for the week, you will need to store them in the fridge or freezer. If you put it in the fridge, you will have to use it up in the next few weeks, depending on the food that is inside. But if you freeze it, it can last you for months. Since there is no air in the vacuum bags, they are smaller in size, which means you can fit more of them, even if you have a small freezer.
Heat The Vacuum Seal Meals
After you have stored your vacuum seal meals in the fridge or the freezer, whenever you need to you can easily take them out. There are two ways to reheat the food inside. The first way is to cut the vacuum bag open and put all of the food that is inside on a plate or a bowl. If you added marinade into the bag before sealing and freezing, it will be practical to cook in vacuum-sealed bags. After that simply heat it in your microwave for a couple of minutes. Another way to heat the vacuum seal meals would be to put the bag into boiling water and let it cook slowly for a few minutes until it warms up. That way all of the flavors of the food will be saved and the food will be juicy and tender.
To Wrap It Up
If you are constantly busy, but still want to eat fresh food every day, then the answer to this question is yes! Getting a professional vacuum sealer will make your life a lot easier and it will minimize the time you have to spend in your kitchen on daily basis. We also recommend it if you don't like to throw away your food as well as if you want to eat fresh fruit or veggies every day but you don't always have the time to buy them. Then you can use a kitchen vacuum sealer to finish the entire process.