Croatia is known as a Mediterranean country with a breathtaking coastline and more than 1,200 islands, islets, rocks, and ridges. This time, we'll put our focus on the country's second-largest peninsula called Pelješac.
This peninsula is Mediterranean heaven – it has amazing beaches, pine tree forests, historical and cultural monuments, traditional cuisine, amazing recipes, and high-quality local wine. With that mix, Pelješac is an ideal destination during summer and autumn. Especially for the foodies!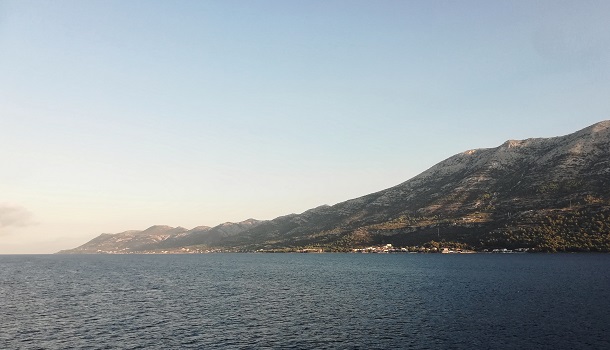 We are here for all the details and we're bringing you a 4-day foodie itinerary on where to go, what to taste, eat, and drink in order to truly experience the enjoyment of flavors, aromas, and nuances of this Mediterranean beauty.
Let's travel!
General Info About Pelješac Peninsula
Pelješac Peninsula is located in Dalmatia, in the south of Croatia. It is a part of the Dubrovnik-Neretva county. Pelješac is 77 kilometers long and has 348 square kilometers. The peninsula is mostly covered in black pine forest and Mediterranean vegetation. A large part of it is under olive groves and vineyards so the production of virgin olive oil and high-quality red wines has been a long-lasting tradition of the local people.
The shores of the Pelješac Peninsula are intertwined with coves and white beaches which are overgrown with the rich Mediterranean and subtropical vegetation. This combination of nature, beaches, and crystal clear sea is the perfect mix for a beautiful Dalmatian trip through the breathtaking landscapes.
Pelješac is divided in 4 counties – Ston, Janjina, Trpanj, and Orebić. It stretches almost parallel to the direction of the coast – from the mainland in Mali Ston to the end of cape Lovište. The terrain of the peninsula is hilly with a lot of karst fields.
You can arrive at Pelješac by taking a couple of different roads and transportation, depending on your final destination or on the road trip you wish to take. However, do have in mind that the best way to get around the peninsula is by car. How else could you visit all the taverns, restaurants, street food corners, and wineries?
Before hitting the road, let's learn just a little bit more about the traditional food and dishes this peninsula has to offer.
What To Know About Peninsula's Food & Wines
First things first – is Pelješac Peninsula a good destination for foodies? Absolutely! Here is what you can expect.
Traditions, Local, Fresh
When it comes to the flavors that will seduce your palate while visiting, you can expect a lot of freshness, tradition, and local ingredients. First things first – Pelješac is an oyster paradise. And you'll eat them fresh out of the sea, only with a couple of drops of lemon. And that is a true delicacy!
Besides oysters, expect the rhapsody of the Mediterranean flavors and seafood – mussels, brudet, grilled or salted fish, octopus, risotto, and all kinds of other recipes and dishes with a focus on freshness and – the Adriatic Sea.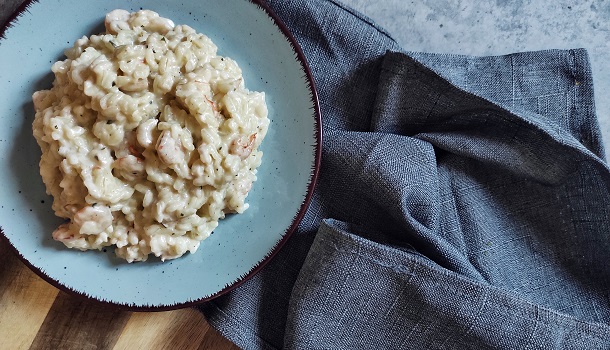 But not everything is focused on the seafood – expect lamb, peka, and barbecue too! Local cheese, prosciutto, olives, and more. Much, much more. To taste all the flavors, aromas, and nuances, you have a lot of restaurants and taverns that will seduce you within seconds.
What about desserts? Well, Pelješac Peninsula has some great traditional options too. Most of the desserts are based on figs, raisins, almonds, and honey. Delicious desserts are hidden under the following names – hrostule, rožata, budim, popriguše, stonski makaruli, and more.
Fast Food – Is It An Option?
Well, as with any other part of the country, fast food is an option on this peninsula too but that is in a much smaller proportion. There are only a couple of fast food spots (mostly in Orebić) where you can find pizza and hamburgers. However, we encourage you to enjoy some true traditional and authentic flavors of Pelješac. You can enjoy fast food anywhere, but you can't enjoy the traditional recipes of Pelješac anywhere else in the world!
Region Of Red Wine
Wine tour through the Pelješac Peninsula? Who can say no to that! Pelješac is an empire of red wine and the wine tradition goes back to the 13th century.
The peninsula's wineries are among the best red wine producers in Croatia. The grapes are cultivated by hand, as nature doesn't allow the usage of machines. Pelješac has about 250 registered wine producers while Plavac Mali, Dingač, and Postup are some of the best wines there.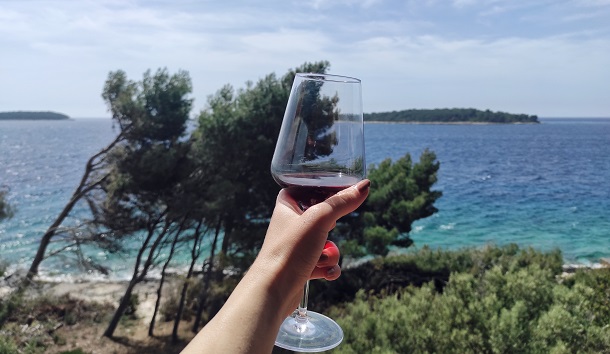 There are a lot of small wine producers that can offer you high-quality wine. But if you want to be really original with the tasting, visit Edivo. This winery is known for the world's original wine – Navis Mysterium, a wine aged at the bottom of the sea.
4-Day Foodie Guide: Here Is What Spots To Visit, Where To Drink & Eat
Now, the final itinerary depends on the way you come to Pelješac (from which side of the world to be exact). However, if you want to travel through the peninsula and see what it has to offer, we recommend you to work your way from Ston.
Here is where to go, what to see, what to taste, and where to enjoy in order for you to truly meet all the flavors of Pelješac!
Day 1 – Oysters & Wine Culture
Let's start with Ston. Now, this is a true oyster paradise. Traces of oyster cultivation in this bay date back to the period of Roman rule. The first written documents about shellfish fishing date back to the 16th century – while the cultivation began in the 17th century, during the time of the Republic of Dubrovnik. What is in for the foodies? Well, you can take a special boat ride that will take you to the oyster farm. There, you will learn more about oyster cultivation and taste them freshly sprinkled with a few drops of lemon juice. Of course, oysters are combined with a glass of Pelješac wine, and the story of the local shellfish farmers. We know that oysters you either love or hate but trust us – this is an unforgettable experience for foodies!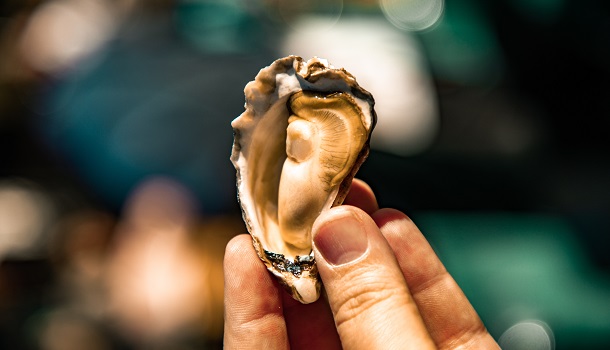 Need relaxation after enjoying aromatic oysters? Take a ride to Prapratno. This little cove is located only 3 kilometers away from Ston. This is one of the most beautiful bays in this part of the peninsula. The sandy beach and crystal clear Adriatic Sea are great for refreshment under the sun or under the shadows of pine forest.
In this area, you'll find two excellent taverns for lunch. Konoba Mandrač is an excellent place. The tavern is located near Ston next to the sea and you can enjoy some of the most traditional dishes of this region – oysters, grilled groupers, mussels, lobsters, calamari, and other fresh beauties from the depths of the Adriatic Sea. Of course, the dishes are complemented by the wine of the local wine producers.
On the southern parts of the peninsula, there is Luka's Taverna Kobaš. The restaurant is located in a small bay surrounded by sea and pine tree forest. Luka's Taverna is very popular among boaters and it offers fresh dishes made from local ingredients and by traditional preparation and recipes. Of course, the main players of those dishes are oysters, octopus, and lobsters. But don't worry, you'll have an excellent meat selection too. Also, to complement all the dishes, the food is served with fresh seasonal vegetables coming straight from the garden. Oh, and you can put your signature on the stone wall with the rest of the marks made by the travelers. How cool is that!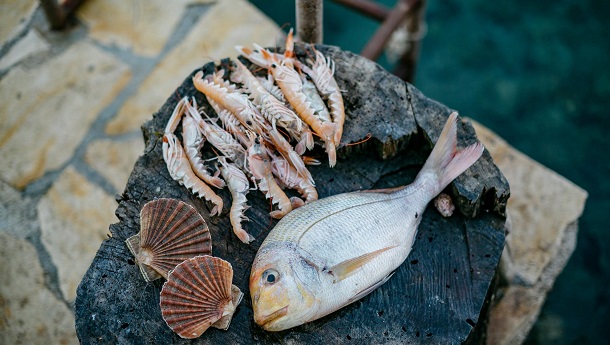 To finish your first day, what do you think about learning more about the vine cultivation of this peninsula? If you're interested, visit the first Croatian museum of viticulture and winemaking, located in Putniković. The museum exhibits a long history of viticulture and winemaking, you can see valuable exhibits, as well as taste different wine varieties.
Day 2 – Underwater Cellars & Rhapsody Of Flavors
Spend the morning relaxing and chilling on some of the many beaches you can find while traveling through the Pelješac Peninsula (Vučine, Zuljana, Kremena, Drače). Afterward, start your afternoon at the Taverna Domanoeta.  This is a stone-walled restaurant located at Janjina. The restaurant offers a rhapsody of flavors and nuances served in Mediterranean dishes and traditional recipes. You can enjoy barbecue and seafood, or a vegetarian meal selection. What makes this restaurant stand out is the fact that it presents a rustic cellar and its offer is based on local wine and traditional dishes. The entire time, you'll be surrounded by stone pieces, vines, dried herbs, and greenery.
After that, visit the already mentioned Edivo Wine Bar in Drače. Their Navis Mysterium is a unique product. The name presents a limited-edition boutique wine made of native grapes Plavac Mali and aged at the bottom of the sea in glass bottles and amphorae. Besides classic tastings, the winery offers a really unique experience – a visit to one of the winery's underwater cellars. This is a great adventure for all the wine and sea lovers! The winery organizes supervised dives to a sunken boat near Žuljana where you can enjoy truly spectacular undersea scenery.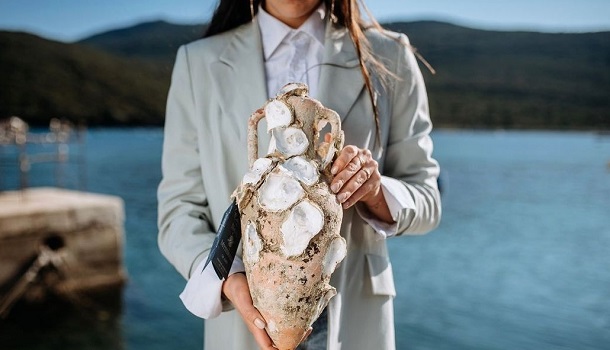 In this part of the peninsula, there are a couple of more wineries that definitely deserve your attention. Winery Bezek has a long tradition of producing native Dalmatian grape varieties. You can enjoy some local and autochthonous wine nuance, taste their freshness, full body, and different notes that emphasize the fullness of the flavors and aromas.
The family winery Grgić is located in Trstenik. For wine production, the winery uses exclusive grapes from the best vineyards in the area of Pelješac and Korčula. What makes this winery stand out is the fact that the family pays special attention to ecological cultivation.
Day 3 – Modern Wine Cultivation & Homemade Ice Cream
Before any town visitation, stop by the Saints Hills Winery in Oskorušno. This is a family-owned winery that cultivates Croatia's indigenous grape varieties, including Plavac Mali and Pošip. The winery offers tours and tastings with tapas. The idea of the winery is designed as the fruit of love and passion for wine, nature, and life. While the family cultivates Croatian wines and native varieties, the wine is made in a modern way with respect for nature.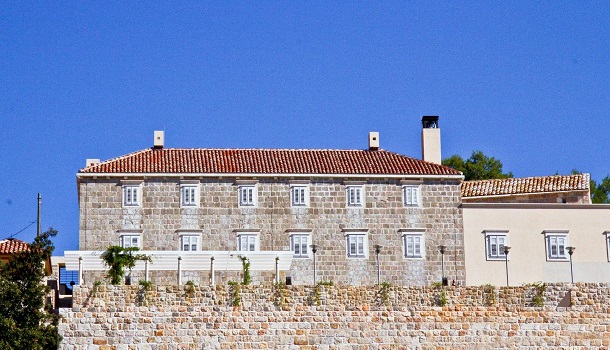 Trpanj is a beautiful coastal town on the northern coast of Pelješac Peninsula. The town faces the Croatian mainland and while it used to be a fisherman's village, it is now a popular holiday spot. This is a really picturesque place with a great gastronomy scene! Taverns Stari Ribar and Škojera are the 2 options you have in this town. Tavern Stari Ribar is an amazing restaurant surrounded by greenery. This is one of the oldest taverns in the town with a family fishing tradition and it nurtures the original autochthonous Dalmatian cuisine based only on family recipes.
On the other hand, Tavern Škojera has been attracting guests for many years thanks to its ambiance, outstanding cuisine, and traditional dishes prepared with homemade and local ingredients. Need some wine with that? Oh, nothing to worry about. The tavern has an amazing selection of local wines that beautifully emphasizes the tasty nuances and flavors of the tradition.
While you're in Trpanj, visit Blace Bay. This lagoon is full of therapeutic mud and it will help you get on with that health journey of yours!
Orebić is a port town and municipality. Now, there are a lot of food places to visit here, however, we're going to focus on something different here – on ice cream! Coffee and ice cream shop Croccantino is one of the best spots you can and must visit while traveling to the peninsula. Homemade ice cream is characterized by the perfect creaminess and intensity of flavors. But besides ice cream, there are many more sweets, cakes, and cookies to try in this shop. Every day, Croccantion has a different offer of sweets and ice cream, so you can expect creativity of nuances, as well as some traditional recipes of the peninsula – broštulane mindele, amarette, krokanat, creampie with lemon and oranges, and more. The ice cream is made of natural ingredients and while you can enjoy some of the classic flavors (vanilla, chocolate, and strawberry), you can certainly try something new too – ice cream with goat's milk, pear sorbetto cooked in Dingač wine, chocolate with wild mint, peppermint, lemon balm, lemon, and thyme, and more, much much more!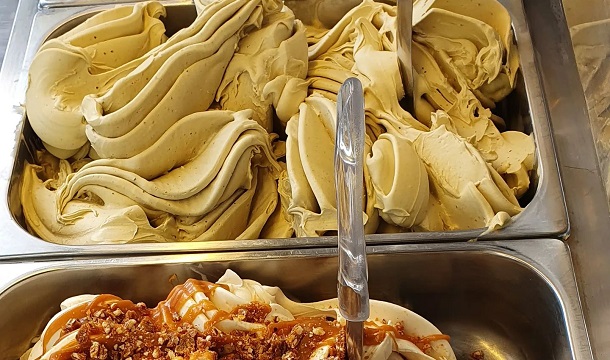 In case you need to "lose" some of that ice cream weight, just trek up Mount St. Ilija, a 961-meter-tall peak, the highest mountain in the peninsula. You can trek with a local tour guide and learn more about the region's culture and history.
Orebić is a great destination for foodies as it has everything one foodie needs – however, it is also an ideal place for wine lovers. Korta Katarina, a Relais & Chateaux Winery, presents Croatian vines with American roots. There, you can taste high-quality wines with recognizable etiquette. While the wines come with many awards, their flavors come with seductive aromas and nuances.
Day 4 – Estravaganca Of The Flavors & Waves
Ready to hit the road once more? We're going to take it easy for day 4! Well, as easy as possible in the terms of deliciousness and tastiness.
From Orebić, drive along the coastline, enjoy the view, and stop by Viganj. Viganj is a small village located in the west of the Pelješac. It is known for the Maestral wind and thanks to that, it is great for windsurfing opportunities.
When you're ready (and hungry) keep on driving until you get to Estravaganca, a restaurant located near village Lovište. You can visit this restaurant both by car and boat. Estravaganca is the only building in this small bay. The sitting tables are right next to the beach so you'll have an amazing view and natural music – waves combined with the crickets from the nearby forest. This is a true oasis of fresh Mediterranean dishes and amazing natural beauty.

Lunch and rest will give you plenty of energy to explore a bit more! Visit Lovište, the village in the far north-western part of the Pelješac Peninsula. This place is known for the production of figs, almonds, and carob, so you'll have pretty good dishes and recipes to try out while visiting! Nearby, there are a lot of small coves (Križica, Česminova, Pržina) with small pebble beaches. Ideal for relaxation and enjoyment to end your foodie adventure trip through this beautiful Croatian peninsula.
Where Can I Eat Breakfast?
This is actually quite an important question, so we wanted to answer it in a new paragraph.
Croats don't really have a habit of eating breakfast. Actually, many restaurants and taverns on the coastline and islands don't really even work until noon or afternoon, that depends on where are you staying and how big the town or village is. However, towns in Pelješac are pretty much quite isolated, so you can't really expect to eat breakfast at the local restaurants or taverns. Of course, this depends from one restaurant to the other and those information needs to be checked before you visit some of the places.
If you want to have included breakfast in your accommodation, we would suggest you stay in a hotel. Otherwise, you can get your breakfast in bakeries or you can prepare it by yourself. For example, the mentioned Croccantino in Orebić is an excellent spot to have breakfast (if your staying nearby).
The best way to know whether or not you can have breakfast at some of the restaurants and taverns is to check out their website. Otherwise, it is pretty hard to guess whether or not they even serve it.
Food & Wine Tours
Now, as a foodie (one fellow foodie is writing this post too!), we know that you enjoy tasting new flavors, aromas, and nuances. And Pelješac is the perfect place for that as it has to offer a lot of food and wine tours across the peninsula, as well as to the nearby islands and towns!
Here are just a couple of tour ideas that you, as a true foodie, will surely enjoy!
Pelješac Wine Tour
This tour actually starts in Dubrovnik. The tour is an immersion in wine, gastronomy, history, and culture. The guides will explain everything about the history, salt production, and oyster farming in Ston, while the wineries that you'll visit are small and middle-size family-owned wineries that produce premium wines. You can also take many private wine tastings tours from Dubrovnik to Pelješac.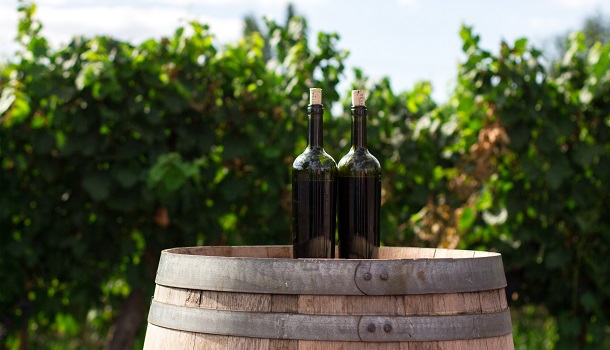 Oysters Only Tour
We mention this part already, but as it is so delicious and aromatic, let's mention it once more. In Ston, the paradise of oysters, you can take a guided tour to the farms of oysters and mussels. You can enjoy the taste of not only fresh seashells (with just a hint of lemon!) but also learn everything about the history of the cultivation of this tasty seafood. Oh, and even though this is an oyster-only tour, you can enjoy some wine too.
Food & Wine (Or Beer) Tour In Korčula Town
Korčula Explorer tours are multiple award-winning excursions. The tours are authentic so you can experience Korčula as locals do. There are numerous tour options you can take and enjoy – that includes boat trips and wine tasting, bike tours with visits to wineries and taverns, beer tours in Žrnovo, and more! Choose according to your preferences – Korčula is just 15 minutes away when you take a ferry in Orebić!
FAQ: Additional Foodie Details on Traveling to Pelješac, Croatia
Before going to Croatia, there are a couple of things you need to know. We'll cover important questions, tips, and facts a foodie needs to know about traveling to Pelješac, as well as a few questions on traveling to Croatia.
The current currency in Croatia is KN (kuna). However, the country is transferring to EURO at the moment so a lot of shops already use both currencies. On the other hand, EURO usage will be mandatory from January 2023. With that being said, have in mind that a lot of smaller shops with souvenirs or food still use only KN (kuna).
Regarding money, in a lot of smaller shops and food stands, you won't be able to pay with your credit card, only with physical money. So make sure to have enough cash for this shopping possibility.
In the summer, Croatia is a really popular destination for a vacation. That includes Pelješac Peninsula too. Due to that, some restaurants need to be booked for lunch or dinner a couple of hours in advance. Some of them even a couple of days in advance!
If you wish to avoid crowds of tourists, try going in September. This time of the year is still hot, the sea is warm, and there are a lot less tourists and visitors. Also, in September, accommodation is cheaper.
Talk with the locals. If you're staying in a smaller town or village, the locals have the best advice on what flavors to try and enjoy!
Most of the staff in the restaurants and taverns speak English (at least a little) so you won't have a problem with communication.
Croatia isn't that cheap, as most people assume. A lot of restaurants are actually quite expensive. Some taverns too. Sometimes it is better to visit some place that isn't so "out there" but has amazing food for a reasonable price. The locals can help you with that too!
Some beaches don't allow bringing your own food. Keep that in mind.
To Wrap It Up
Pelješac Peninsula is a great destination for a vacation. It is a paradise for foodies and wine lovers and will seduce singles, couples, and families. The food is fresh and local, and it is prepared by following traditional recipes. There is no need for some modern versions – Pelješac will fulfill all your expectations for a perfect vacation with an emphasis on authenticity and tradition.