Croatia is known for its diverse and interesting cuisine, beautifully harmonized ingredients, flavors, and aromas, as well as traditional recipes unique in every region of the country. But food is not the only seductive factor that offers such an amazing ecstasy to everyone's palate and taste buds. In order to have a true (and full) gastronomy experience, each dish needs to be accompanied by a suitable wine selection that nicely contributes to all the flavors.
Ah, yes, that nectar is truly something special. It emphasizes every aroma and creates new dimensions of a delicious palette. Croats truly know how to nurture and respect the love for wine, as well as the heritage of vine-growing.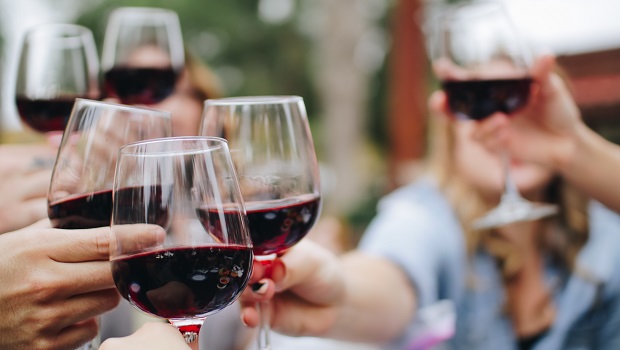 Summer is in full bloom so let's find refreshment in Croatian traditional grape varieties – each of them seduces in its own way and is perfect for complementing specific dishes. But before getting into wine tasting and indulging, let's talk about Croatian wine roots!
Wine History
Winemaking in Croatia has a very long tradition that dates back at least 2,500 years. The oldest artifact which proves the cultivation of wines, as well as the wine production, has been found on the island of Vis – a small coin, which dates from the 5th century BC, has a bunch on one side and an amphora for storing wine on the other. Besides that, there are many archaeological finds and writings throughout the Croatian coast (both Istria and Dalmatia) which point out the importance of the winemaking tradition in the country.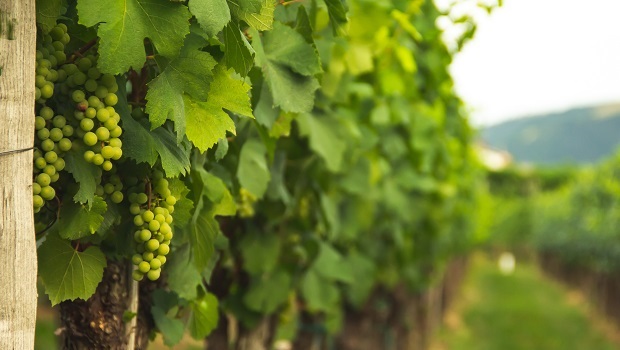 The cultivation of vines and wine production on the Croatian coast is connected to the Ancient Greeks who arrived in those parts in the 5th century BC. About 18 centuries ago, the Greek writer called Athenaeus, wrote about the high-quality wine produced on the Dalmatian islands of Korčula, Hvar, and Vis.
When it comes to the continental parts, the tradition of winemaking has arrived a couple of centuries later. It was partly spread by the native Illyrians and Thracians, while later by the Romans. The wine production grew once the Roman Empire came and it became more organized. Due to that, wine was exported to the other parts of the Empire. The most famous spreader of wine culture was the Roman emperor Marcus Aurelius Probus. He loved wine so much that he planted large quantities of vineyards – from the Rhine valley in Germany to the Danube region in Croatia. Due to his love for wine, the emperor compelled his legionaries to work and maintain those enormous vineyards – they resented that so much that they eventually executed him.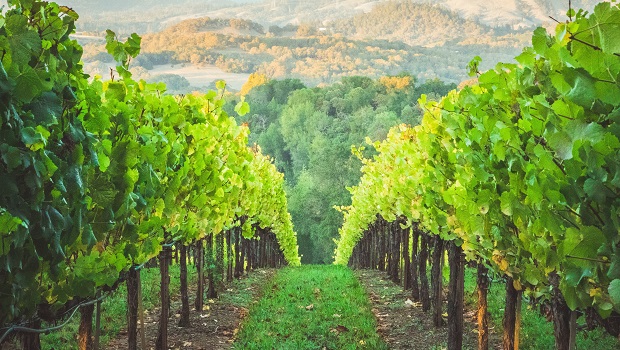 A fun fact about the importance, as well as the passion for wine, is that during the Middle Ages, there was actually a royal court clerk called a supplier of royal wine – basically, his duties and responsibilities were to produce and procure the wine. Now, that sounds like a fun job, doesn't it?
Throughout history, many free cities have adopted legal standards for viticulture. For example, the statue of the town and island of Korčula from 1,214 contains strict rules about the protection of the vineyards. In the next couple of centuries, people continued with wine production, despite some historical events and laws.
With such roots, Croatia today has well-developed wine culture that certainly recognizes the true quality of the wine, the beauty of its nuances, and the harmony of its flavors and beauties.
Wine Tourism & Eno Traveling
The fact that the wine is such an important part of the culture, as well as the heritage, inspired the people to start experimenting with new and different projects in order to create, develop, and enrich the tourist offer.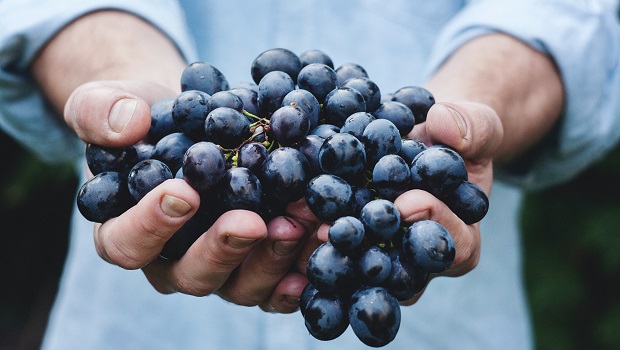 Due to that, eno traveling (the word eno is short for enology, a science of cultivating vines, and producing and storing wine) is developed in order to contribute to the branding and the popularity of Croatian wine regions.
The combination of wine and food is quite a big factor in attracting tourists and it surely is recognized by the industries. Due to the fact that both the food and the wine are a part of the local culture, they present an important factor of the tourist brand, as well as a potential component of economic and agricultural development. To put it simply, they are one of the key elements of the identity of the country. So no wonder that tourism has expanded its offer and developed wine tourism and eno traveling.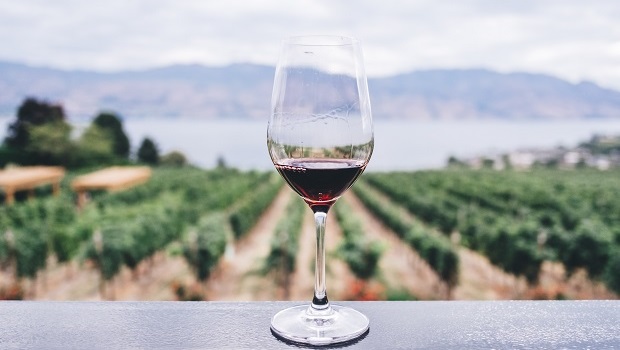 These two new types of tourism present a visit to wineries, vineyards, wine festivals, and similar events where the tourists can taste and experience new wine flavors and aromas. Such tourism is still in the early stages of development in Croatia, but thanks to its cultural authenticity, romance, and education, it has a really promising start.
Wine tourism requires one condition – vineyards. And when it comes to the richness and variety of wine, Croatia is truly a perfect destination for developing such a tourist offer. And not to mention how amazing is the palette of wines it has to offer!
Wine Regions
Rarely are there countries like Croatia with such a diverse wine offer, different categories, and specific varieties which in the end, create outstanding harmony of flavors with a beautiful finish. Besides that, numerous varieties have protected geographical origin. Thanks to all these factors, as well as climate, isographic, geological-pedological, and other factors which affect the production of grapes and wine, Croatia is truly one of the few countries that has to offer so much diversity when it comes to wines.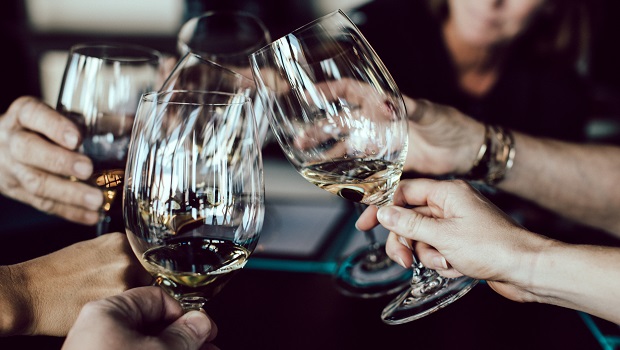 Croatia has 2 main wine regions – continental and coastal.
The continental wine region is divided into 4 main regions, 7 sub-regions, and 35 vineyards.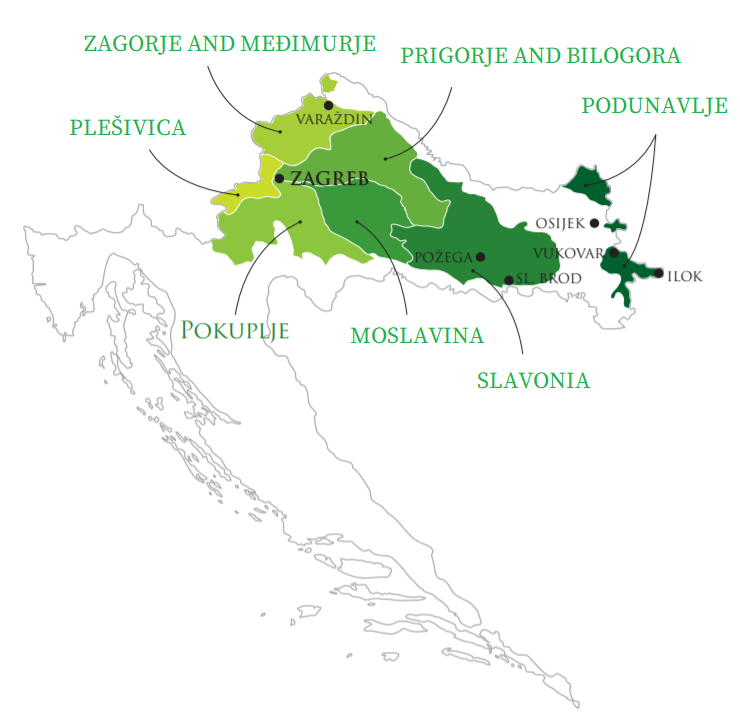 The continental wine region is mostly known for its white wine varieties. In the western and central parts of this region are successfully grown aromatic varieties such as Sauvignon and Muškat, as well as cold-resistant wines like Rajnski rizling. If we go to the eastern side of the continental wine region, we can find Burgundy varieties from the Pinot family such as Pinot Noir, Chardonnay, and Graševina, which is the most important variety in the region. Besides those, we can find Traminac, Frankovka, and Bordeaux varieties such as Cabernet Sauvignon and Merlot.
The coastal wine region is divided into 3 main regions, 5 sub-regions, and 31 vineyards.
In the northern parts of this region are Istria and Croatian Littoral, and they combine the Mediterranean and continental climates. Thanks to that, there are favorable conditions for the cultivation of certain vine varieties. The dominant varieties of these parts are Malvazija, Teran, Muškat, and Žlahtina. As we go to the south and its typically Mediterranean climate, we can find red wine varieties such as Syrah and Grenache, while white varieties are presented with autochthonous wines such as Debit, Maraština, and Kujundžuša. One of the most popular and famous red wines in Dalmatia is Plavac mali.
Continental Wine Region
Podunavlje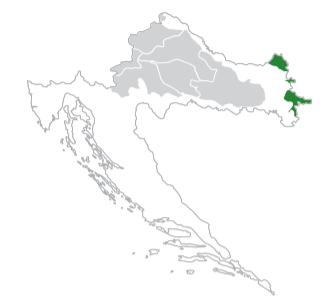 Podunavlje is characterized by really cold winters, hot summers, and moderately warm autumns. And thanks to that, the region is perfect for vine cultivation. The vineyards are grown on the slopes of Fruška Gora and Baranja and there, we can find 2 dominant varieties – Graševina and Traminac. Graševina is a white wine with a straw yellow color, pronounced aromas, and pleasantly bitter extract. It has outstanding freshness too. Graševina is great with almost every dish, especially spicy ones. Traminac has intensive and strong aromas, and it is characterized by nice sweetness. This wine is perfect in the combination with cheeses that have noble mold, as well as with river fish like catfish and carp, crabs, and fish stew.
When it comes to the red wine varieties of Podunavlje, we can find Frankovka, Cabernet Sauvignon, and Merlot.
Slavonia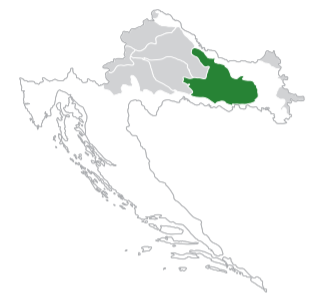 Slavonia is quite a big wine region with a long tradition of winemaking. The climate is perfect and the soil is suitable for growing a wide variety of white and red wines. Some of the white wine varieties which can be found there are Graševina, Pinot Gris, Chardonnay, Silvanac Zeleni, Rajnski Rizling, and Sauvignon Blanc. Rajnski Rizling is surely one of the most popular wines in Slavonia. It has rich aromas, floral nuances, and full taste. Besides that, Chardonnay and Pinot Gris are known for their high quality.
Dominant red wines are Pinot Sivi, Merlot, Cabernet Sauvignon, and Frankovka. Merlot is a delicious wine with a bit softer notes so its nuances are suitable for every palate. Frankovka combines fruity, lively, and light nuances, and once it matures, it gains beautiful and quite unforgettable elegance.
Moslavina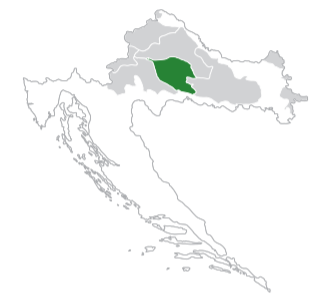 Unlike many other wine regions which mostly cultivate German and French wine varieties, Moslavina focused on the indigenous ones. The most famous wine in the region is called Škrlet. This indigenous and quite rare variety presents white wine with gentle fruity notes, while its nuances are light and fresh. Škrlet brings delicious flavors in the combination with seafood dishes, white meat, pasta salad, and more. Moslavina has one more specific wine variety called Dišeća Ranina. This wine is also known as Petrinjska Ranina. The wine is characterized by interesting aromas and lively flavors.
Plešivica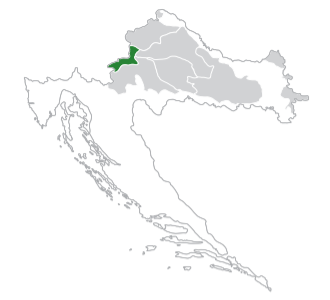 This region is known for its outstanding and high-quality wines. The continental climate is conducive to aromatic varieties such as Sauvignon and Muškat, while Rajnski Rizling gets its highest quality on the slopes of this region. Here, Rajnski Rizling can have 3 different styles – it can have simple notes with aromatic nuances of peaches and apples, a bit complex aromas with mature fruity and full flavors, or it can be sweet with the intensive fragrance of acacia honey and apricot.
Portugizac is one of the most popular red wines of Plešivica. This is a young wine with red coloring and purple reflection, and it comes with a nice palette of flavors and aromas. The flavors of Portugizac are perfect with poultry dishes, venison, and mature cheeses. Pinot Crni is also red wine and it is characterized by sweet fruity nuances.
Međimurje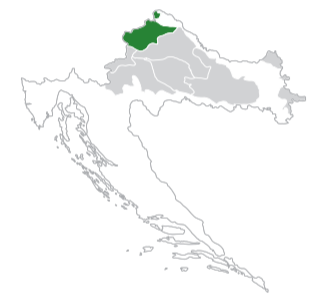 In Međimurje, wine cultivation has had its continuity since ancient times. The most popular wines here are Sauvignon Blanc and Muškat Žuti. Thanks to the good climate conditions, Sauvignon has sumptuous and attractive aromas with a refreshing character. This wine brings an excellent harmony in the combination with food. It is great with anchovies, sardines, grilled white fish and olive oil, goat cheese salads, asparagus, and more. Muškat Žuti is known for its extremely beautiful aromas of meadow flowers, roses, and sweet tones of candied citrus fruits. Muškat is great with fruit cakes and sweets.
Croatian Uplands (Zagorje)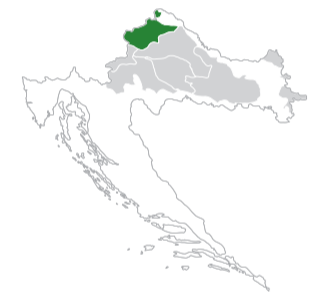 Zagorje has beautiful vineyards which are often based on mixed wine varieties. The region nurtures traditional ways and values of vine cultivation, and thanks to that, the people here preserved quite a few indigenous varieties. Some of the more important varieties are Plavec Žuti, Zelenac, Belina, Kraljevina, Moslavac, and Šipelj. But besides those, Zagorje has many classic ones like Silvanac, Chardonnay, Pinot Bijeli, Pinot Sivi, Sauvignon, Graševina, and Traminac. This wine region has certainly a rich and beautiful selection of wines so every palate will find its most suitable flavors and aromas.
All the mentioned wines are white varieties but one which certainly needs to be mentioned one more time is Kraljevina. Kraljevina is traditionally the most represented variety. This variety is old and indigenous and it has a greenish-yellow color with accentuated acidity and citrus aromas. Kraljevina is great for making gemišt – a traditional and very popular drink made with white wine and mineral water.
Besides the mentioned regions, there are also regions Prigorje and Bilogora, and Pokuplje.
Coastal Wine Region
Istria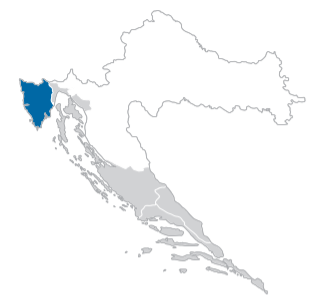 Thanks to its favorable climate factors and position which positively affected the development and nurturing of the millennial tradition of winemaking, today, Istria is one of the biggest wine regions in Croatia. The total area exceeds 6,000 hectares of vineyards. The dominant white wines of the Istrian peninsula are Malvazija and Muškat. Flavors of Malvazija vary from milder nuances with refreshing character and strong, fuller, and mature notes. It beautifully combines mineral notes with tones of citrus, mature southern and continental fruits, and floral fragrances. Malvazija is excellent with fish dishes, grilled meat, and sweets. Muškat is a dry and sweet wine with amazing aromas which are perfect in the combination with different sweets, cakes, and cookies.
Besides white wines, Istria has a great selection of red wines too – Teran, Merlot, and Cabernet Sauvignon are excellent wines with beautiful nuances. Teran, however, is certainly amongst the most famous Istrian wines. This wine comes with attractive and rich aromas with light sweet nuances. It combines the notes of cherries mixed with a leaf of fern or currant.
Croatian Littoral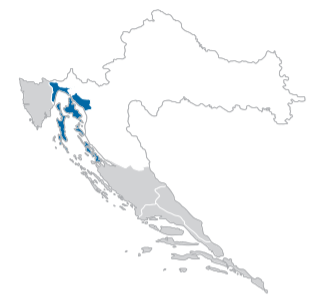 This wine region used to have a long and rich tradition of viticulture, but now, most indigenous varieties disappeared completely, while others such as Trojišćina, Žlahtina, and Gegić are cultivated only on small areas of island fields. However, those wines come with a certain quality and deliciousness. Žlahtina is a white variety characterized by airy scent and delicate floral and ripe fruity aromas, while its flavors are smooth, silky, and light. This wine is excellent with goat cheese, fish, and white meat. Gegić is a quite intriguing variety known for its palette of interesting aromas which combine mineral tones, intense fruity aromas, and complex spicy nuances. Trojišćina presents a rose wine with fruity aromas of watermelon, raspberry, and red grapefruit, and it is an ideal aperitif.
Northern Dalmatia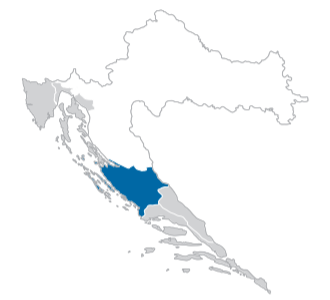 Northern Dalmatia has a rich selection of wine and red wines are the dominant ones – Babić, Merlot, Plavina, Lasina, Grenache, and Syrah are interesting wines with rich flavors. Plavina is a ruby red wine with harmonious flavors and discreet varietal aromas and mild acidity, while Babić is potentially the nobles Dalmatian red variety with dark coloring and dominant fruity aromas. This wine beautifully contributes to the flavors of prosciutto, mature cheeses, and grilled meat.
The most dominant white wines in this region are Debit and Maraština. Debit is a high-quality variety great for the production of sweet wines such as Prošek and for full wines with refreshing aromas. Maraština, also known as Rukatac, Maraškin, Krizol, and Višana presents a perfect everyday wine ideal in the harmony with fish or meat.
Dalmatian Hinterland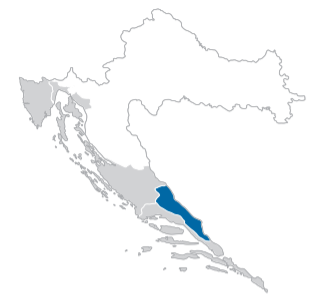 Thanks to its isolated position, Dalmatian Hinterland has successfully preserved the cultivation of indigenous varieties like Kujundžuša and Trnjak.  Kujundžuša is white and quality wine with light flavors and refreshing aromas. It has intense yellow coloring and a mild scent, and it is great with white meat, as well as seafood such as oysters and crabs. Trnjak is an amazing red wine with purple reflection, while its robust and harmonious flavors beautifully complement grilled meat and venison.
Besides those indigenous varieties, in Dalmatian Hinterland are also cultivated Cabernet Sauvignon, Merlot, Pinot Sivi, and Chardonnay.
Central Dalmatia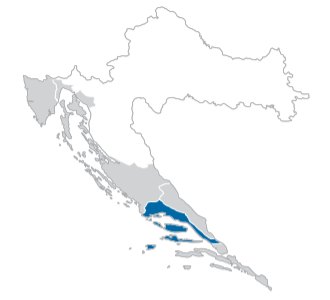 The combination of the Mediterranean climate, the nearness to the sea, and different soil types present great conditions and factors for vine cultivation and the production of high-quality and delicious wines. In Central Dalmatia, Plavac Mali is the dominant and indigenous red wine with attractive aromas and a sweet aftertaste. This delicious wine is great with venison, as well as with appetizers such as prosciutto, cheese, and homemade bread. Vugava presents a white variety that is only cultivated in small amounts and only on the island of Vis. It has pleasant fruity aromas with nice refreshing touches.
The town of Kaštela has interesting Crljenak, the island of Šolta has Dobričić, while Hvar has Bogdanuša, Prč, and Drnekuša. All of these are beautiful indigenous vine varieties that create delicious wines with great quality.
Southern Dalmatia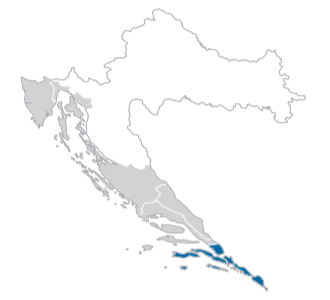 The last wine region, but certainly not the least, is Southern Dalmatia. The most dominant vine varieties here are Plavac Mali and Maraština. Unlike the already mentioned Plavac Mali from Central Dalmatia, in southern parts of the country, this wine can have 2 quite different styles. The first style presents strong wine with specific fullness, while the second one presents light wine with refreshing nuances and fruity character.
Three white wines with outstanding quality are Pošip, Grk, and Malvasija Dubrovačka. Pošip is a mix of 2 indigenous and extremely quality varieties called Zlatarica and Bratkovina. This white wine is cultivated on the island of Korčula (Čara and Smokvica) and it has full and distinctive flavors with characteristic aromas of figs and dried apricots. Speaking of Korčula, Grk is also cultivated on this island. This golden-yellow wine has mature fruity aromas with a touch of herbal nuances and pleasant bitterness. Malvasija Dubrovačka is a refreshing wine with strong nuances which are perfect when served with seafood dishes.
Wine Tips
Croatian rich selection of wines will certainly round up every gastronomy experience. But since most of us aren't professionals, sometimes it gets hard to perfectly harmonize a delicious dish with wine. However, Croatian winemakers have wide knowledge about cultivation and production, as well as about the wine itself. They know the flavors, aromas, and nuances, and thanks to their sensitive palate which identifies every note and aroma, you can always expect a perfect recommendation when it comes to combining Croatian traditional dishes and high-quality wines.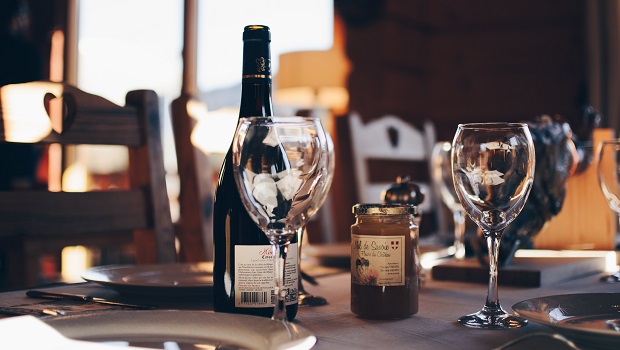 Also, when you're dining in a restaurant, chefs usually create a menu and combine creative flavors of dishes and wine which emphasizes the beauty of the food. Besides that, servers also have a wide knowledge of both food and wine so they know what they are talking about when recommending an outstanding combination of flavors and aromas. But just in case you want to know the basis of combining flavors, here are a few tips and recommendations for harmonizing Croatian wines with gastronomy specialties.
Prošek is always a good choice for an aperitif and a starter for any gastronomy adventure.
When looking for a great dessert wine, go with light nuances such as Muškat or Graševina.
If you're preparing (or ordering in a restaurant) red meat, the rule is simple; red meat, red wine.
Blue fish is great will Plavac Mali, while white fish is perfect with Malvazija or Pošip.
White wine beautifully contributes to the flavors of roasted duck or lamb.
Venison goes nicely with red wine.
Frankovka will contribute to the flavors of pasta, while cheeses can go great with both white and red wines.
Those are some basic rules and recommendations that will ease up your troubles when combining Croatian gastronomy specialties and delicious wines.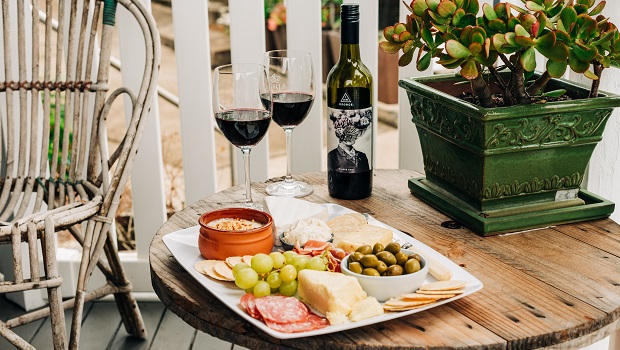 Also, here is a small guide about how Croats love to drink wine.
Gemišt is one of the most popular ways to drink delicious wine. It presents white wine in combination with mineral water.
Bambus combines red wine with Coca-Cola. It is quite popular amongst younger generations.
Bevanda is popular in the Croatian region of Dalmatia. It presents a white or red wine mixed with water.
Lovranski is a mix of white wine and Coca-Cola. This drink is popular in Istria and Kvarner.
Škropec presents a glass of wine with just a drop of water.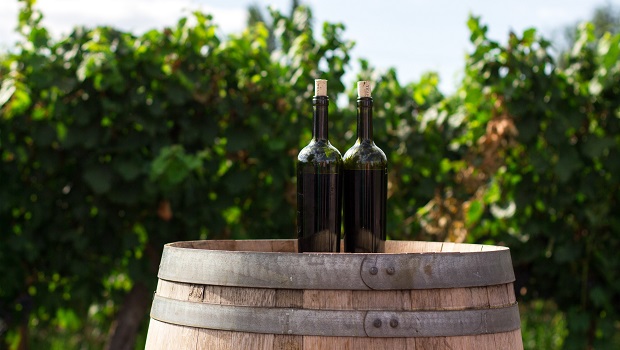 And now you're set to truly enjoy those delicious wine nuances!
Final Thoughts
We've already talked about how Croatia has a beautiful gastronomy heritage and now we complement that heritage with a long vine-growing tradition. Those two in combination create outstanding harmony of flavors, aromas, and nuances – the perfect mix to round up your vacation!
But make sure to try something new – discover flavors and aromas and let your palate and taste buds be seduced by interesting vine varieties and unique nuances. Discover Croatia with all your senses!
Sources:
vinacroatia.hr
večernji.hr