Do you want to know which are the best vegetables for juicing?
Then you should read this article!
In this article, you can find a list of the most popular vegetables, but also advice how to mix them for delicious juices and why are they good for consuming. Prepare yourself for a healthy snack you can have thanks to the most nutritious vegetables to juice.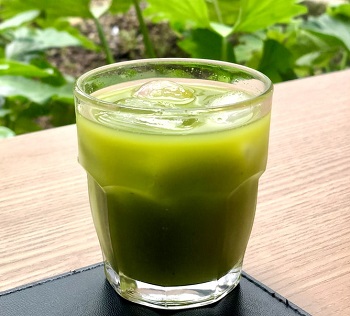 List Of Good Vegetables To Juice
With this list, you will have everything you need to make a healthy snack. The only thing you need to do is choose your favourite flavour.
1. Celery
Celery is usually the first pick for making good and healthy juice. This vegetable has crispy stem full of water, so it produces a lot of juice. It has a bit bitter taste, so make sure to combine it with sweeter fruits for better taste, like apple or orange. It gives refreshing taste, so is ideal for summer. Because it is full of vitamins A and K and antioxidants, it is ideal for improving heart health. There are much more benefits of drinking celery juice.
2. Spinach
At first look, spinach seems dry, but, surprisingly, it is the very nutritional ingredient for juice. It doesn't provide much juice, but it gives a strong and nutty flavour. Also, it is packed with vitamin C and iron, which helps you improve blood image and regulated blood pressure. It can be part of many combinations, but choose juicy fruit, like pineapple.
3. Carrots
Carrots are well known as a healthy vegetable to improve your eyesight. But more than that, they are juicy and have a sweet flavour, so they are one of the best veggies to juice. They bring sharp orange colour and go into many combinations, especially with beets and citrus. If you more colour, add some yellow or purple carrots. Thanks to beta-carotene, they will decrease the chance of eyesight diseases.
4. Beets
Beets may be the least popular on your juicing list because of the strong flavour, but it is as healthy a juicy and ideal for making juice. It is very high in nitrate which helps you controlling blood pressure. It is the ideal help for people with lower blood pressure and heart problems. It will produce much juice and will colour it in scarlet red. Because of the earthy flavour, you may combine it with apple and pear. If you juice the beets fresh, it's important to have a strong stainless steel juicer.
5. Cucumbers
Cucumbers are ideal for juicing because they have high water content. It will provide a lot of juice just from one cucumber and fresh taste in a juice. It is ideal for diets and fasting, keeps you hydrated and refreshed. Also, it is a good summer drink, mixed with watermelon or coconut water. They are high in potassium and vitamins like A and K, so has some health benefits, too.
6. Tomato
Tomato is wrongly considered to be a vegetable, it is rather a fruit, but they are usually used like vegetable and we will add on this list. They are very juicy and sweet, so many juices are made with it and it can combine even in cocktails. Try to combine it with cucumber, onion juice or celery for refreshing and healthy combination. It is ideal for adding a red colour to it but is also good for your health. It is low in calories, but rich in vitamin C and lycopene, which is ideal for reducing inflammation after exercise, so it is the first choice of athletes.
7. Wheatgrass
Wheatgrass is an edible and juicy grass that is ideal for having more juice when you are making it. It is very healthy with a significant amount of iron, magnesium and amino acids. Also, it is especially good to lower cholesterol and promote heart health. It is also good for skin and weight loss and you can combine it with every fruit and vegetable or use it instead of microgreens and that is why it is on the list as a part of good vegetables to juice category. It's best to juice it with a manual wheatgrass juicer.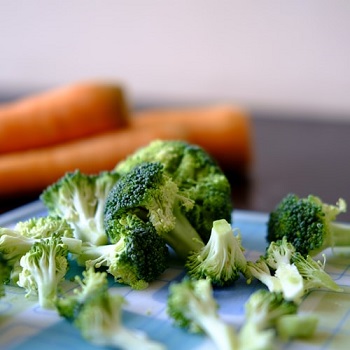 8. Broccoli
You may think that broccoli can`t be juiced and has bad taste. But, it`s the opposite. It is very good for mental health and makes bones stronger. It doesn't have any special taste, but it goes well with other green vegetables in combination. Also, it is ideal for a combination where you want more vegetable flavour and neutral colour, but earthy and deep flavour.
9. Parsley
You may say that the parsley is only a herb, but it is great for juicing. You can use both the root and leaves for a healthy juice. It is rich in vitamins, but also decreases blood sugar and helps the liver. You can use the parsley for juicing diets for weight loss. It's It has intensive, but fresh flavour which provides rehydration and cooling effect. Mix it with sweet vegetables or fruit, but it has the best taste combined with cucumbers.
10. Cabbage
Cabbage salad is always a good option, but why don't add it to a juice? Cabbage is rich with vitamins C and K which is good for the immune system and overall health. Also, it produces a lot of juice and still keeps fresh and neutral taste. Since it is closely related to cabbage and kale, you can use it instead of them in various combinations.
To Wrap It Up
In this article, you could find the best vegetables for juicing, but much more, like advice on how to combine flavours. Vegetable juice is ideal for a snack or rehydrating and if you want to make the best out of it, use your personal juicer for the job. If you are more interested in heavy-duty models, read my post about best commercial citrus juicers.