Tea is a beverage that gives comfort and warmth – and that's what makes it the perfect drink for autumn days. Ah, can you already feel the flavors of apple and cinnamon? Or perhaps that always popular pumpkin spice? We surely can!
Tea, as a delicious aromatic drink, can be made with various dried plant leaves but when we're talking about fall, there are certainly some specific flavors and nuances which will bring comfort and warmth into your home (and to your palate).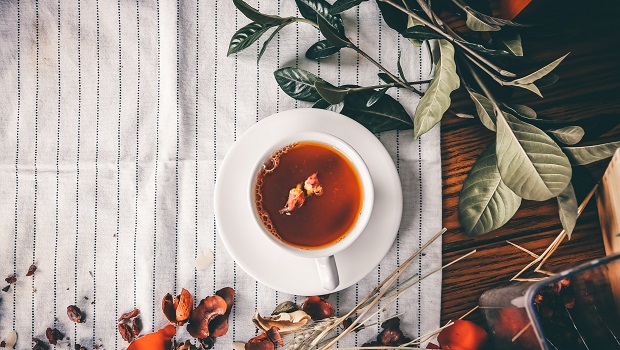 Listen up now – we have 50 tea flavors, nuances, spices, ideas, shops,  and combinations that are perfect for these autumn days!
Fall Tea Flavors
Let's talk about classic autumn teas and their flavors. Now, these 10 ingredients present the best fall flavors, they will bring you warmth and satisfaction while you're watching leaves turning into an amazing palette of colors.
Apples
Apples are classic fruits of fall. They bring sweet nuances to your palate and even though they are prepared in numerous ways throughout the entire year, the coolness of the fall brings out the best magical and warm flavors of this fruit.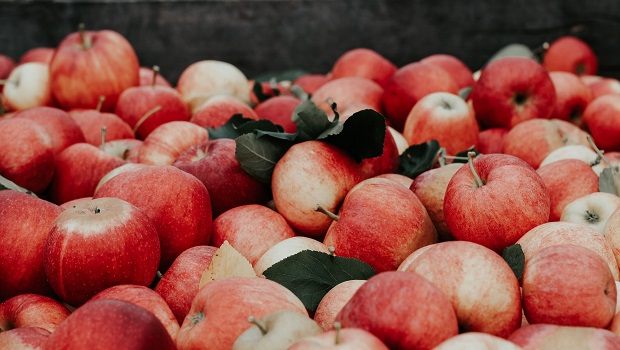 Orange
Oranges are sweet with a touch of sour nuances. They are great prepared as tea and if you take their skin and place it near the heater, they will fill your home with autumn fragrance. So – tea and fall nuances in your home? That's a win-win!
Cranberry
Cranberry is surely one of the most important fall flavors. It has delicious aromas which are great on its own or in the combination with some other fall fruit.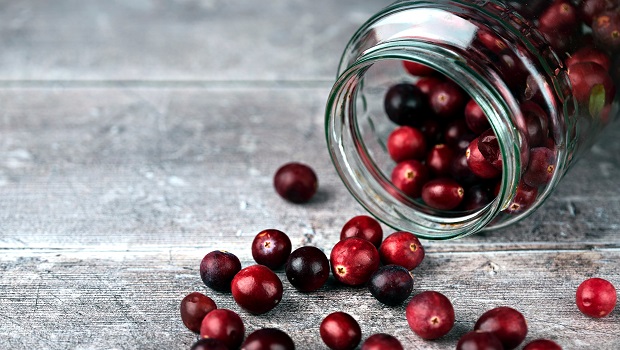 Ginger
Unlike other ingredients, ginger is not sweet but spicy. Thanks to that, it can be used in both sweet and savory tea combinations. However, sometimes, ginger is all you need to boost your energy in the fall.
Pumpkins
You probably knew that this one is coming! Can you imagine autumn without pumpkin spice? Of course not! Pumpkin is quite a trademark of this season so pumpkin tea is a most. Simple as that.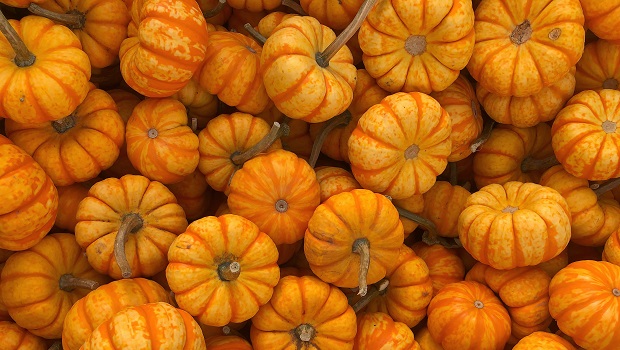 Caramel
Caramel is a classic when it comes to coffees, but did you know there are various caramel teas too? This ingredient can be used as food topping, coffee additive, and – tea flavor!
Cinnamon
You can't go through autumn without the strong smell of cinnamon. These days, cinnamon is used in many tea variations and somehow, we can't imagine cold days without the comforting tea with, of course – cinnamon.
Hibiscus
Hibiscus is known for its aromatic sour flavors with pleasant and refreshing effects. Now, that sure sounds like a good warm (or cold!) beverage, doesn't it? Perfect for autumn!
Pomegranate
With cool weather comes – pomegranates! And we love it! This tart fruit gives excellent flavors and aromas which will certainly warm you up.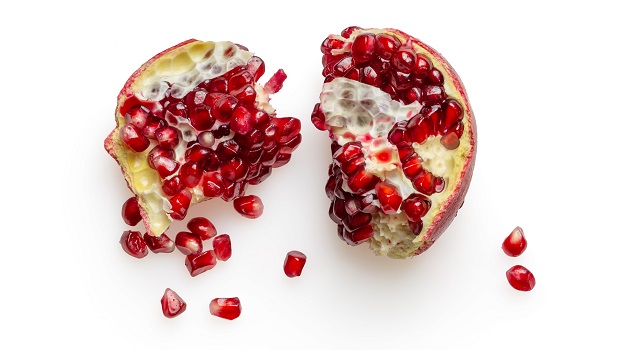 Chocolate
Yes, this is a thing! If you're a lover of hot chocolate, this tea will be a great (and more healthy) alternative. Let's not kid ourselves – if there is one trademark of the cold days, it is definitely chocolate!
Fall Seasonings & Spices
Besides the classic flavors we've already mentioned, there are some specific spices, seasonings, and additives that add a special fall touch to any tea! Here is a short list of ideas on what you can do and mix!
Honey
Adding honey to your tea adds a touch of sweetness. And it perfectly combines with any type of tea! Besides, it presents a healthy ingredient that will boost your immune system – perfect protection for autumn days!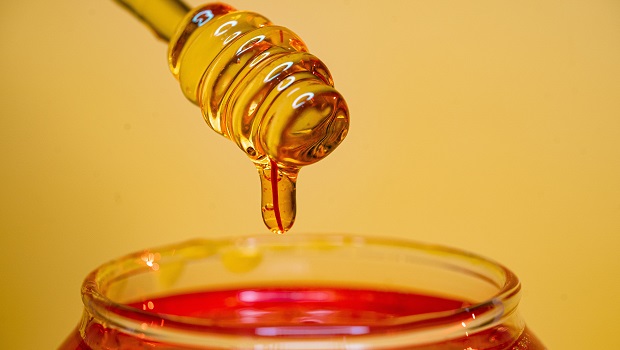 Maple Syrup
Maple syrup is a classic ingredient for this season and it is a great substitute for honey. It has earthy nuances and strong flavors, as well as a lot of minerals, nutrients, and antioxidants.
Pomegranate
Even though there is pomegranate tea, what makes this fruit unique is the fact that it can be added and mixed with any type of tea. You can use their crushed seeds, dried flowers, or concentrated pomegranate juice.
Lemon
Lemon adds that sour touch to a wide range of tea – from fruity teas to green, blacks, and chai ones. Besides, this ingredient adds an authentic and luxurious palette of fall flavors.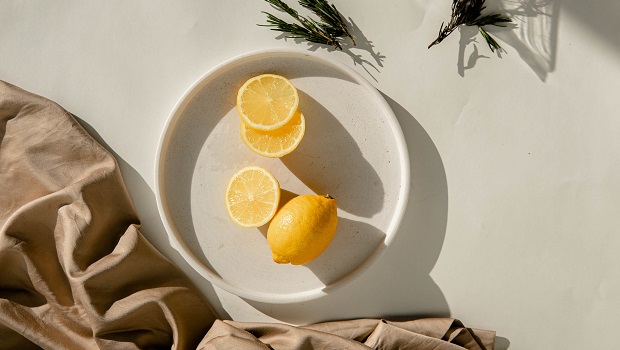 Cinnamon Sticks
Some of the best fall teas feature cinnamon sticks. This ingredient has strong fragrance and flavors, and it brings unique aromas to every tea. This is surely one of the most popular autumn spices!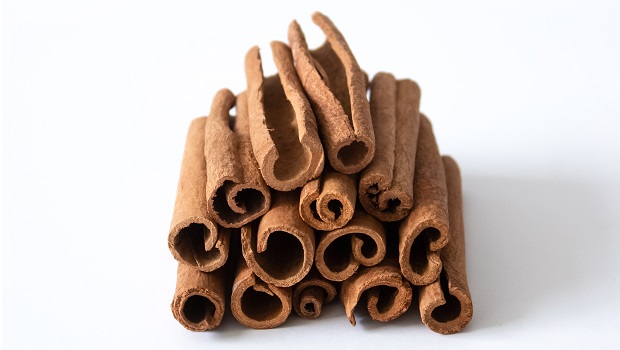 Cloves
Cloves bring warm and distinctive flavors to every tea. They are often used in the combination with cinnamon sticks. Besides the tea, they are great for preparing cooked wine too!
Turmeric
Turmeric is a classic ingredient used in many fall tea variations. It has earthy and bitter flavors with a touch of peppery spice. Usually, it is combined with ginger and lemon.
Coriander Leaves
If you want to add a bit of freshness to your fall tea, you can use coriander. This ingredient gives your tea tart and citrusy flavors with earthy, sweet, and floral aromas.
Peppercorns
Fall teas are great with peppercorns! This ingredient is used with any type of herbal tea and it brings tasty spicy nuances which will surely warm you this fall!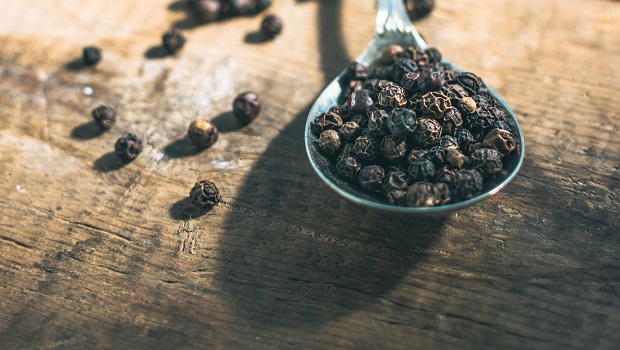 Nutmeg
Nutmeg isn't an essential ingredient for preparing a tea, but it can give that special touch to black teas. It is great in the combination with ginger tea too.
Palette Of Teas
Okay, so we have classic fall tea flavors, ingredients, and spices, but what about their combinations and infusions? No worries, here comes specific teas so you know exactly what to look for to get in that autumn mood!
Apple Tea With Cinnamon
Celestial seasonings herbal tea, or to be more specific, cinnamon apple spice, offers you a beautiful blend of juicy apple flavors and freshly ground cinnamon.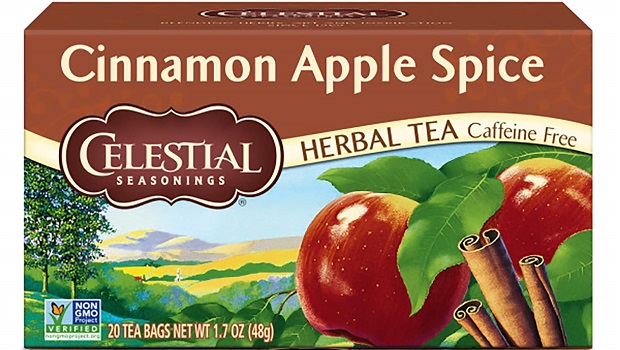 Apple And Cranberry Tea
With a delicious combination of sweet apples and cranberry, this Bigelow tea gives you authentic flavors of autumn. The tea brings freshness and full taste – you'll love it!
Organic Earl Grey Tea
This Trader Joe's autumn tea will certainly seduce your palate and taste buds. The tea presents a blend of bold black tea from South India and floral black tea from Africa with a touch of oranges. Such a citrusy combination will surely brighten up your foggy fall days!
Pumpkin Chai
You love pumpkin pie? Then you'll love this tea! DAVIDsTEA brings you this amazing blend of rich flavors of spiced black tea with pumpkin, cinnamon, and caramel. Autumn chills of amazing aromas, right?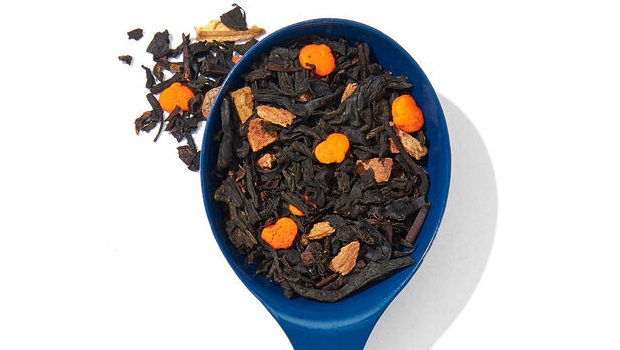 Ginger Orange Tea
Imagine this combination – bright orange peel and oil with peppery ginger root. If this amazing Stash Tea's blend won't warm you up, nothing will! This tea was made to brighten up your autumn days!
Maple Apple Cider Tea
You want some true and authentic flavors right in your mug? Then the Stash Tea maple apple cider tea is your match! This herbal tea beautifully combines crispy autumn flavors, while the freshness of the apples is sweetened with maple syrup flavor and a touch of cinnamon.
Harvest Blend Herbal Tea
If you combine ginger, cinnamon, chamomile, hibiscus, and orange, you get amazing Trader Joe's harvest blend tea that you'll simply love. Not only the taste but the fall packaging too!
Chocolate Chili Chai
Remember that chocolate we've mentioned earlier? Well, here comes the tea! DAVIDsTEA chocolate chili chai is rich and sweet tea with fudgy flavors. Chocolate will give you sweet nuances, while chili peppers and peppercorns some spice!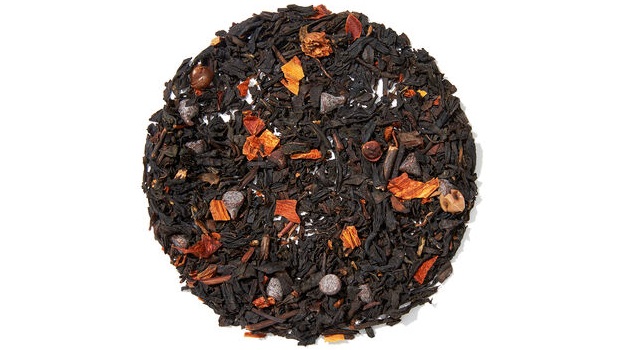 Blood Orange Tea
This is one of the most favorite teas around! Adagio's blood orange tea comes with deep vibrant color, while its flavors are sweet and tangy. The orange peel is combined with hibiscus flowers and rose hips – rich and tasty!
Cranberry Pomegranate Green Tea
With its smooth taste and fresh aroma, Lipton cranberry pomegranate tea brings tart-sweet flavors. The combination of the fruits is refreshing and tasty, and it will surely provide comfort and warmth this fall!
Homemade Tea Recipes
You're wondering if you can make rich-in-flavors tea at home? Well, let me save you the troubles – yes, you can! Homemade teas are great because you can combine your favorite ingredients and flavors and create outstanding warm beverages! Let's see some ideas!
Ginger Tea
fresh ginger root
lemon
water
honey (optional)
01 Peel, clean, and chop ginger into small squares. Peel lemon too.
02 Cook ginger and lemon in water. Let the water boil on medium-high heat.
03 Once the water boils, let everything cook for a few more minutes.
04 Pour the tea into mugs and add a slice or two of fresh lemon. You can add a bit of honey too.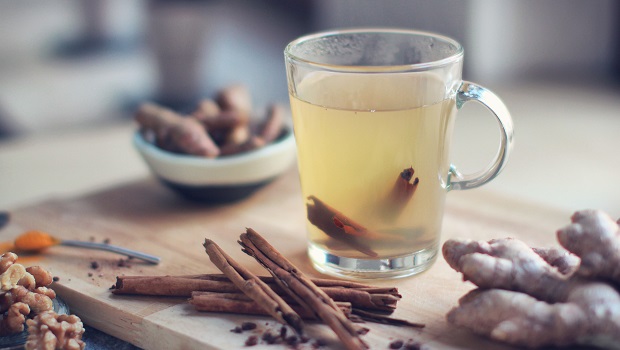 Apple Tea
8 ounces of sliced apples
2 whole cloves
2 whole cinnamon sticks
6 cups of water
01 Mix water, apples, cloves, and cinnamon. Cook everything at a high temperature.
02 Once the water boils, lower the fire, and let everything cook for another 15 minutes.
03 Squeeze the juice out of cooked apples into the water.
04 Strain the tea and pour it into cups. You can add honey to sweeten up the drink.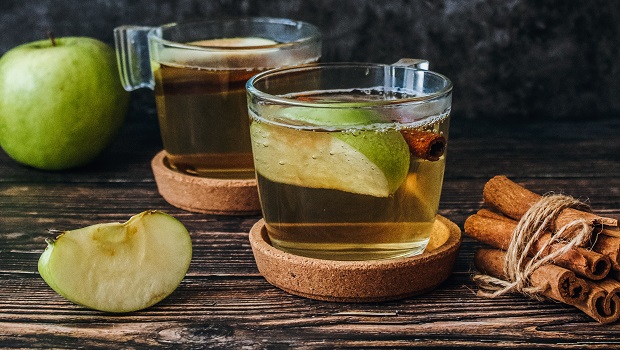 Turmeric Latte Tea
2 teaspoons of coconut spice tea
1 cup of milk
50 ml of hot water
cinnamon powder
honey
01 Warm the milk.
02 Boil the water and add the coconut tea. Cook everything for 10 minutes.
03 Strain the mixture made of tea and water and pour it into a cup. Add honey and milk.
04 Add cinnamon powder.
05 Mix everything and pour the tea into mugs.
Fruit Tea
10 plums
2 oranges
2 apples
1 cinnamon stick
200 ml of orange juice
2 lemons
5 grams of loose leaf black tea
01 Wash and cut all fruits into small pieces. Put them into a teapot, add water, and boil everything.
02 Add orange juice, tea leaves, and cinnamon stick.
03 Let everything rest for 10 minutes and then pour the fruit tea into cups.
Apple Cider Black Tea
a bottle of apple cider
1 cinnamon stick
1/8 teaspoon of ground nutmeg
5 cloves
2 slices of fresh apple
5 grams of loose leaf black tea
01 Mix all the ingredients except the black tea and cook them on low fire for 10 minutes.
02 Remove from the fire, strain, and then add black tea. Let everything rest for 5 minutes.
03 Strain the tea and pour it into the cups.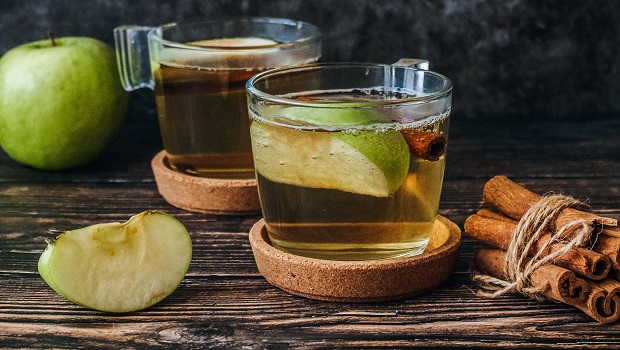 Spiced Cranberry Apple Tea
4 cups of unsweetened apple juice
4 cups of cranberry juice
2 cups of cranberry herbal tea
1/3 cup of lemon juice
1/2 cup of sugar
12 whole cloves
3 cinnamon sticks
01 Mix and cook all the juices, tea, and sugar.
02 Add cinnamon sticks and cloves.
03 Let everything cook for 3 hours.
04 Strain the tea and serve.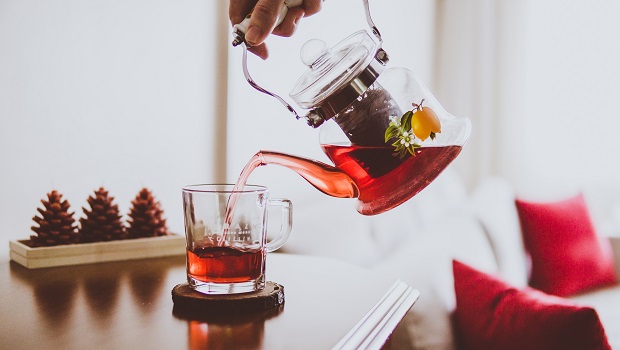 Pomegranate Tea
1 pomegranate (large)
4 cups of water
honey and springs mint (optional)
01 Clean pomegranate and cook it in the water. Reduce the heat once the water boils.
02 Add mint and cook everything for about 15 minutes.
03 Add honey.
04 Strain the tea and serve it.
Vanilla Rooibos Tea
1 teaspoon red rooibos leaves
1 teaspoon dried elderflower
1 teaspoon toasted shredded coconut
1/2 teaspoon vanilla extract or powder
1 cup of water
01 Mix together rooibos, coconut, and elderflower and pour boiled water over them. Let everything rest for 10 minutes.
02 Strain all the ingredients and then add vanilla extract.
03 You can sweeten the tea according to your preferences.
Orange Tea
1 teaspoon of black tea leaves
1 orange
2 teaspoons of honey
150 ml of water
01 Squeeze the orange and strain the juice.
02 Boil the water, orange juice, and black tea leaves. Once it boils, reduce the heat and cook everything for another 5 minutes.
03 Strain the tea, add honey and serve the drink.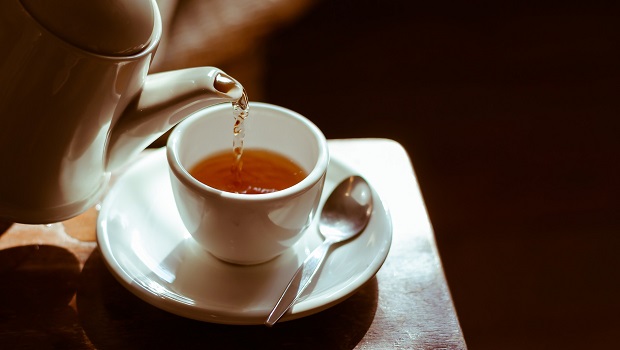 Cinnamon Tea
5 cups of water
5 cinnamon sticks
01 Boil the water with cinnamon sticks. Once the water boils, reduce the heat and cook everything for 25 minutes.
02 Strain the tea and pour it into the cups.
10 Best Tea Shops
In case you're not sure where to find some of the best fall tea blends and combos, we have the 10 best tea shops that will ease up your search for delicious warm tea beverages. Some of them we've already mentioned in paragraphs before.
To Wrap It Up
In this article, we talked all about fall teas – from classic flavors, ingredients, and spices to specific teas, home recipes, and tea shops. We've covered everything there is about fall and the favorite hot beverages for this season in order to ease up your search and interest, as well as to provide you with tea inspiration.
Tea is an excellent drink with many health benefits. It can be combined in numerous ways with numerous ingredients so you can always make it according to your preferences and wishes.
If you're interested in more of the healthy content, check out this article about healthy and nutritious snacks or the one about vegetables perfect for juicing.
Enjoy this season with the best fall teas!