The Mediterranean region is a beautiful place that offers sunny weather, crystal clear Mediterranean sea, and amazing cultures and traditions, especially in the terms of the food and interesting nuances of herbs, spices, and local ingredients.
Geographically, this region includes 21 countries that have coastlines on the sea, and today, we're going to talk about 10 places, spots, towns, and islands that are offbeat, away from the crowd, but definitely worth the visit. Before going into details and interesting old food traditions that are intertwined with the present, let's talk about the Mediterranean, its specifics, and the beauties that make it such a desirable destination.
Mediterranean: A Region Of Sun, Culture & Tradition
By the words of the travelers, the Mediterranean embodies true romance, soulful adventure, and ultimate freedom. We're not only talking about its charming towns, villages, and seaside, but also about the Mediterranean living that is focused on interpreting the present moment. There, the time runs slow while life is defined as a fantasy of warm and intimate existence. Of course, Mediterranean is much more than just words and definitions. It's a feeling of true enjoyment.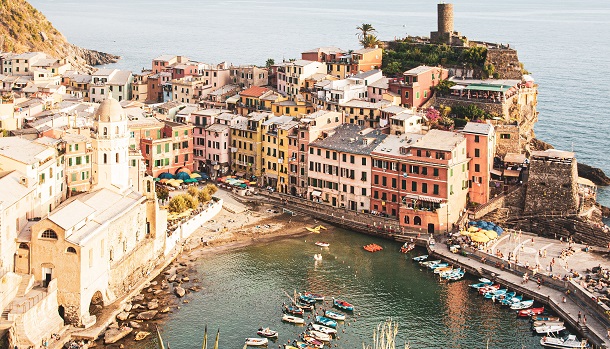 When the Roman Empire was at its peak, the Mediterranean Sea was thought to be the center of the world. It was a place where civilizations could flourish and many ancient people called the Mediterranean region their home.
In the terms of cuisine, the tradition of cultivating olives, grasp, oranges, tangerines, and crops is based on the skills, knowledge, and rituals of the old people. And they have planted the traditional Mediterranean cuisine that we know today.
An Introduction To Mediterranean Cuisine
The cuisine of this region is not the product of a specific ethnic group or culture. It is actually defined by the culinary trends shared by a diverse array of people that live in the Mediterranean countries surrounded by the Mediterranean sea.
Flavors, colors, and freshness are the best terms to describe the cuisine of this coastal region. The people put focus on fresh products, simple preparation, pronounced flavors, and diversity. Even though every region of the Mediterranean is special and has its own culinary traditions, there are 3 ingredients that are incorporated into every cuisine. Those are olive oil, wheat, and grapes. Other ingredients that can often be found in this cuisine are fresh fruits and vegetables, fish, whole grains, protein-rich legumes, and moderate amounts of red meat and wine.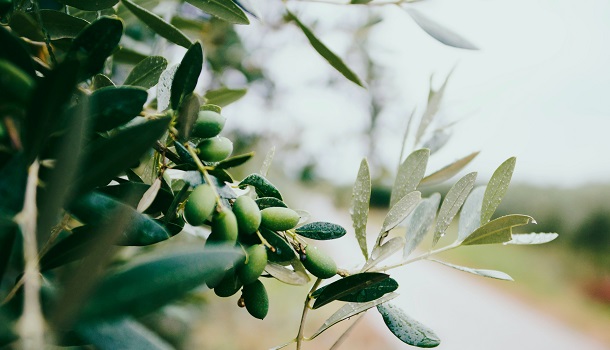 Mediterranean cooking is inspired by the climate and land, as well as by the season as the freshness of the ingredients is one of the key factors of such cuisine. Mediterranean diet is often referred to as a healthy diet, however, for people living there, it is a lifestyle and an integral part of their culinary traditions.
10 Places With Amazing Gastronomy Tradition
There are many spots, places, towns, and islands that are very well-known in the world of gastronomy and traveling. But today, we'll put our focus on 10 offbeat places that are definitely more than worthy of your visit. And yes, we've defined those places by focusing on their unique culinary traditions.
So, let's start the Mediterranean foodie guide through the beautiful, offbeat, and away-from-the-crowd destinations with outstanding food offers based on the rich culinary traditions of the past.
Paros Island, Greece
If you're intrigued by Santorini, Paros Island is a great alternative. Even though it is quite a popular destination, it isn't as crowded with tourists as Santorini is, so you'll actually get the chance to take nice pictures, enjoy small walks through the streets, and truly meet the culture and traditions of the island.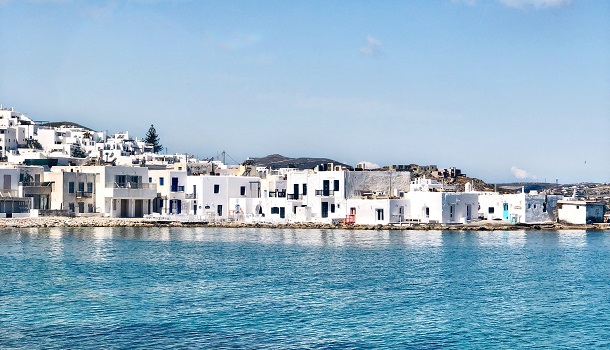 Paros is an island of the Cyclades island group. It combines modern and traditional elements so you'll find a beautiful mix of architecture, nightlife, beaches, rural villages, and historical monuments.
Culinary Tradition
The gastronomic flavors of the island are often described as something really special. And it doesn't take too much to know that the nuances are something unique and unforgettable when an island is a place where the sea meets the earth, while the sun generously spreads its grace during every season. The flavors we're talking about are saltiness, aroma, and sweetness.
Parian cuisine features Cyclades recipes. Oily foods, boiled and baked legumes, festive meat, and fish prepared in any way possible, fruits, vegetables, and wine are a part of the Parian dietary habits. As a part of the culinary tradition of the island, people also produce aromatic honey, herbs, and capers. The focus is on the simple, tasty, and raw materials that are carefully cultivated from the land. The people took advantage of the dry wind, sun, and salt, and turn those difficult weather conditions into allies in food preparation and preservation.
Must-Try Dishes
Paros island has many specialties that will play with your taste buds and give them unique pleasure of flavors and aromas. But to name a few, here are a couple of traditional dishes that will provide you with an unforgettable culinary experience.
Karavoles. A special dish made with snails.
Patoudo. Signature meat dish of Paros, usually made with a lamb stuffed or accompanied by rice, vegetables, dill, cheese, and chopped liver.
Salatouri. Gourmet dish presents a warm salad with ray and oven-roasted and slowly cooked chickpeas.
Zaharobaklavas. A delicacy, also known as baklava, but with a Parian twist. Made from ground almonds and honey.
Seafood, seafood, seafood. Any type, any form, cooked, baked, roasted, raw, salted.
La Maddalena, Italy
La Maddalena is the name of the principal island of an archipelago located on the northeastern tip of Sardinia. It consists of more than sixty islands, islets, and rocks. The town of La Maddalena is an ideal summer destination as it offers island hopping, isolated beaches, cultural monuments, museums, and sights.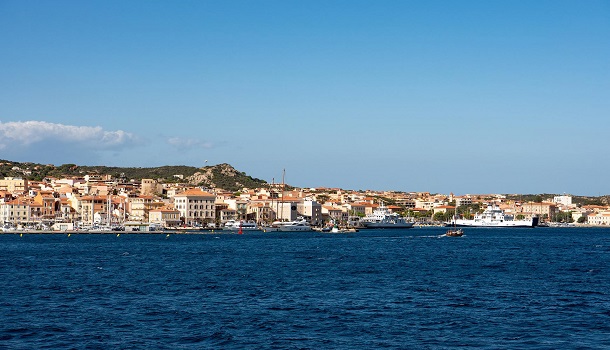 La Maddalena will capture your heart with its unique spots and nurturing of the tradition and nature. Even though the place is renowned for its beaches, the town will offer you much more than just leisure and relaxation.
Culinary Tradition
La Maddalena is located between Italian Sardinia and French Corsica, so the island combines the flavors of both nations. And we're talking about excellent cuisines and rich flavors. The Maddalena cuisine includes seafood and typical Sardinian dishes with just a touch of French twists. What most don't know is that the Sardinian culinary tradition actually really differs from other regional Italian cuisines so you can expect to find common Italian ingredients prepared in new traditional ways by the local people on the La Maddalena island.
The town has several restaurants and bars, and fast food is considered to be a good alternative there. And we're talking about traditional fast food dishes such as hot focaccia and classic pizzas. La Maddalena offers a beautiful mix of seafood dishes, pasta, cheese, and cured meat.
Must-Try Dishes
Aside from traditional Sardinian dishes, there are a couple of foods and drinks you just have to try while you're staying in La Maddalena.
Andarinos. Traditional Italian pasta made with durum wheat semolina flour and served with different sauces such as fresh tomato sauce or sauce made with beef, pork, mutton, and lamb.
Fregula con Arselle. Tiny Sardinian pasta with clams.
Focaccia. Traditional bread made with garlic, olive oil, and tomatoes.
Carpaccio di Chianina affumicato. A delicious dish made from an Italian breed of large white cattle.
Susak Island, Croatia
Susak, or Sansego, is a small island on the northern Adriatic coast of Croatia. This is a unique island made from yellow dost and it is the only of its kind in the entire Mediterranean. Throughout the year, the island is inhabited by only 200 people who nurture a special dialect different from the rest of the country.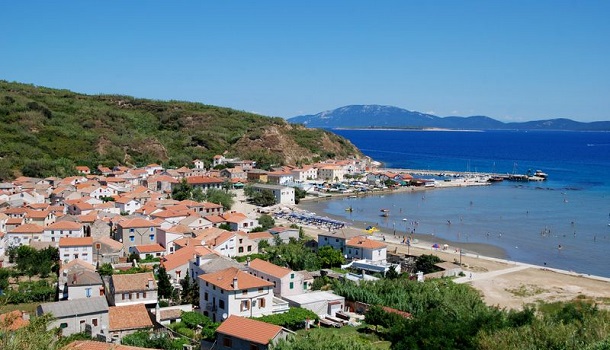 This mystical island is a heaven for dreamcatchers, those who look for peace, relaxation, and the true meaning of the exotic imagination. Dust deposits, shallow sandy beaches, unique culture, and legends are what await you on the island.
Culinary Tradition
When it comes to the gastronomy offer of the Susak Island, there are no exclusive restaurants with pricey dishes, nor an endless selection of vintage vines. However, there are small restaurants, taverns, and bistros which still nurture traditional culinary recipes.
Susak's cuisine combines a unique blend of Croatian, Austrian, Italian, and Mediterranean cooking since it was under the government of many different countries and civilizations throughout history. Seafood is one of the main food on the menu. Sardines, mackerel, and grouper are prepared in different recipes but with only one focus in mind – to offer rich flavors, delicious aromas, and distinctive nuances.
The culinary tradition of the island is based on the land and the sea, so you can expect the simplicity of the food prepared in a traditional way.
Must-Try Dishes
Even though the island presents a unique blend of different cuisines from southern and central Europe, there are a couple of dishes that will beautifully present the tradition of Susak by offering you incredible flavors.
Losi. Fried pastry made with lemons and sprinkled with powdered sugar.
Salted anchovies. Delicacy served with local cheese and olives.
Komarča. Fresh fish prepared on the grill and served with vegetables.
Chania, Greece
Chania region is located on the western side of Crete Island and it is a beautiful destination to visit, explore, and enjoy. The small, picturesque Chania town offers delicious food, a wonderful harbor, cultural and historical monuments, buildings, and architecture.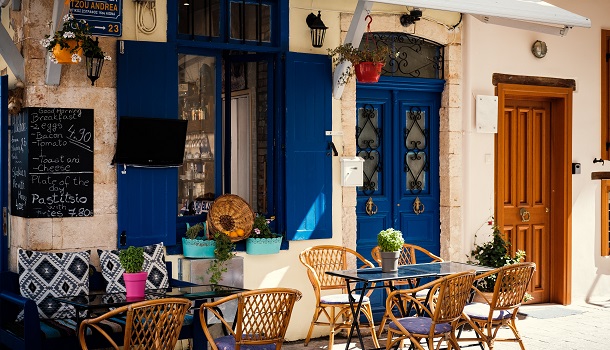 The town is enchanted with an atmosphere that is a mix of Florence and Venice, combined with the culture and a true character of Cretan traditions and people. This region and town are ideal for exploring and simply enjoying the breath of Greece history and mythology.
Culinary Tradition
Chania gastronomy is based on traditional Greek food and it will be one of the highlights of your trip to Crete. However, just because it is based on Greek food doesn't mean it doesn't have a special Cretan twist as the Crete island has its own food traditions.
Cretan dishes are focused on using fresh locally sourced ingredients. Local people often say that if the dish has more than five ingredients, it isn't Cretan. With that in mind, the dishes in Chania are simple but rich in flavors, and above all – traditional.
Besides original and unique recipes, Chania was influenced by North African and Middle Eastern civilizations too, so besides interesting traditional recipes, you can find a blend of different cuisines prepared with a Cretan touch. What makes this region special is the way people interpret their culinary roots while nurturing the tradition and offering visitors the best of their gastronomy culture.
Must-Try Dishes
Chania has many traditional recipes and unique dishes, so it is hard to choose just a couple of them. However, some of them really stand out due to their uniqueness and tastiness which make this region the ultimate food-lover paradise.
Tirokafteri. Spicy feta cheese dip, ideal with warm pita bread.
Dakos. Cretan appetizer made with dried bread slices topped with fresh tomatoes and feta.
Kalitsounia. Folded pies filled with Cretan cheese or spinach.
Stifado. Slow-cooked dish with meat, onion, red wine, tomato, oregano, rosemary, and cinnamon.
Chochlioi. Cretan delicacy – snails.
Alcalá del Júcar, Spain
The town of Alcalá del Júcar will certainly seduce you at the moment of your arrival. It is located in a truly exceptional setting – on a hill below which you'll find the Júcar river. The town is situated 590 meters above sea level and is permeated with small, narrow, steep streets and on every step, you can feel the cultural and historical spirits.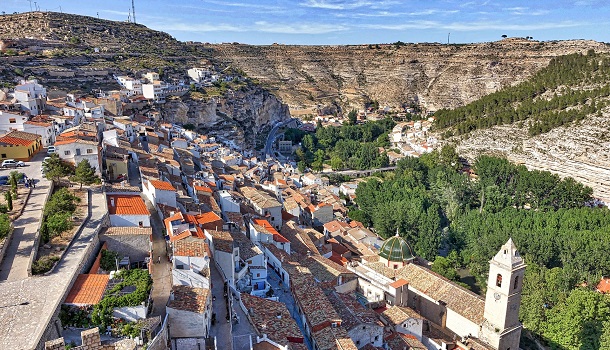 The panoramic view from the castle will certainly satisfy those eyes-for-the-details people. But besides the culture and history, the Alcalá del Júcar can offer you much, much more, including incredible Spanish cuisine.
Culinary Tradition
When it comes to gastronomy, Alcalá del Júcar nurtures traditional Spanish delicacies. We're talking about meat and fish dishes with rich flavors, strong aromas, and tasty nuances. The biggest thing you'll notice about such cuisine is the focus on freshness and tradition. These two factors are enough to emphasize the beauty of the town's cuisine.
Local recipes are based not only on fish and meat but also on the usage of fruits, vegetables, herbs, and spices. Parsley, rosemary, and garlic are present in most dishes too. As in any other Mediterranean region, this town also loves to use olive oil.
Besides the fact that Spanish cuisine is the basis of the culinary tradition in most regions in the country, Alcalá del Júcar, like any other regional cuisine, has some cooking components that make its cuisine different and unique. And those components are best to try and indulge.
Must-Try Dishes
Even though you can expect classic Spanish dishes, Alcalá del Júcar will also offer some of the town's original recipes that will certainly seduce your palate and taste buds.
Caldereta manchega. Stewed lamb meat with onions.
Pastel de liebre. Delicious pie made with several types of meat.
Atascaburras. Popular dish made with salted cod, potatoes, garlic, and nuts.
Miguelitos. Cream-filled pastry made of flaky dough.
Eze, France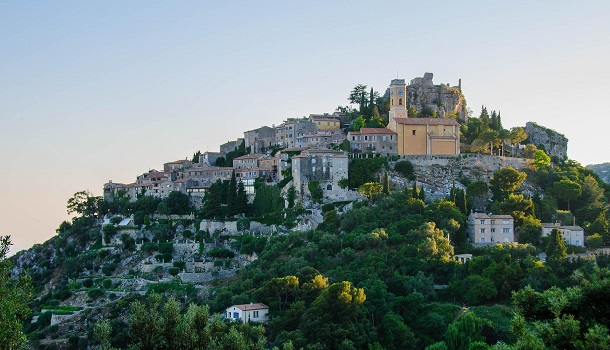 Eze is a beautiful and enchanting small village on the French Riviera. It clings impressively to the mountainside above the Mediterranean Sea with an outstanding panoramic view. Eze is a medieval hilltop village in the south of France, located between Monaco and Nice.
The village's spectacular views are what make it such a special and unique destination for all travelers. Besides the views that surround the village, Eze has beautiful architecture, historical monuments, galleries, small streets, and steps that are ideal for exploring and capturing that unique Mediterranean lifestyle.
Culinary Tradition
Classic Mediterranean French cuisine awaits you in the village of Eze. The traditional food there is based on, of course, the freshness of the ingredients. Fruits, vegetables, cheeses, meats, and fish are some of the basic items you can find on the menu.
People of Eze use herbs and olive oil to create simple but bursting-with-flavors dishes. With that in mind, they also allow fresh ingredients such as eggplant, tomatoes, and artichoke to do the talking regarding their flavors and aromas.
The landscape of the Eze certainly shaped the traditional food unique to the area. Simple, local products are what the village's culinary tradition is all about. The cuisine isn't heavy but light, refreshing, and flavorful. And Eze is known for its amazing dining offer!
Must-Try Dishes
So, what French and Mediterranean dishes are signature recipes of Eze? Even though you can expect simple food, don't get fooled by it – such dishes are still incredibly rich in flavors!
French onion soup. Delicious and fragrant soup with cheesy croutons.
Bouillabaisse. Traditional fish soup with saffron, orange, thyme, and chili.
Cassoulet. Traditional dish made with meat and beans.
Quiche Lorraine. Custard pie with smoked bacon. Modern versions include cheese too.
Croque monsieur. A delicacy made with dough, ham, and cheese.
Sliema, Malta
Sliema is a town located on the northeast coast of Malta. The town is an example of a traditional Maltese town in its inner streets while the seafront is an urban part of the town as it is lined with hotels and apartments. The seaside promenade stretches about 5 kilometers around the peninsula where the town was built on.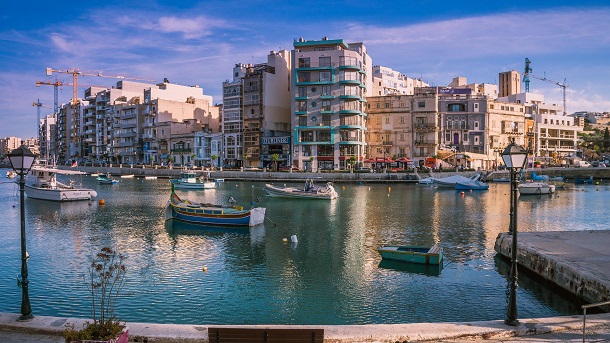 Even though originally, Sliema was a small fishing village, today, it is a unique tourist destination with more and more visitors every year. The town is permeated with Maltese culture and quietness, while the colorfully painted balconies make Sliema a picturesque and charming place to be.
Culinary Tradition
In Sliema, you can try traditional Maltese cuisine. Such gastronomy tradition is based on the true love for food, the fullness of the flavors, passion in the preparation, and local ingredients. Traditional recipes are passed through the generations and even though the flavors are influenced by the neighboring countries, the recipes are still quite unique as the people intertwined that tradition with inspiration and influences.
Traditional food in Sliema is known to be simple. It actually reflects the Maltese rich history as each civilization that occupied Malt left some mark and trace on the food that the island has to offer. The recipes are based on the local seasonal produce. To showcase the simplicity of the dishes, local people love to eat bread seasoned with olive oil, salt, and paper.
Beans, fish, meat, and pastry are on the menu of every local restaurant that nurtures the tradition of the town and the island. Don't be fooled by the simplicity of the dishes. They are made by traditional recipes with amazing richness in flavors, herbs, and aromas. You might get surprised by their deliciousness!
Must-Try Dishes
If you're wondering what traditional flavors, dishes, and recipes are waiting for you in Sliema, be ready to be seduced by exquisite nuances rich in aromas. With a combination of tradition and modernity, Maltese dishes will find a way to your heart. Oh, and palate.
Gbejniet. Maltese cheese made from goat's or sheep's milk, salt, and rennet.
Aljotta. Lemony, herb-based fish soup. Light, fresh, and a flavourful dish made with octopus, mussels, prawns, and rockfish.
Zalzett Tal-Malti. Maltese sausages made with pork, garlic, peppercorn, herbs, coriander seeds, and spices.
Qassatat. Small pies filled with ricotta and mushy peas.
Bigilla. Maltese staple dish. Bean paste made with olive oil, salt, garlic, pepper, and herbs.
Luštica Peninsula, Montenegro
Luštica is often referred to as one of the most beautiful parts of the Montenegrin coast. Luštica is a peninsula located on the southern Adriatic Sea, at the entrance of the Bay of Kotor in southwestern Montenegro. This is one of the last untouched places on the Montenegrin coast. It is known for its warm climate, luxuriant vegetation, and rocky shores with beaches and coves.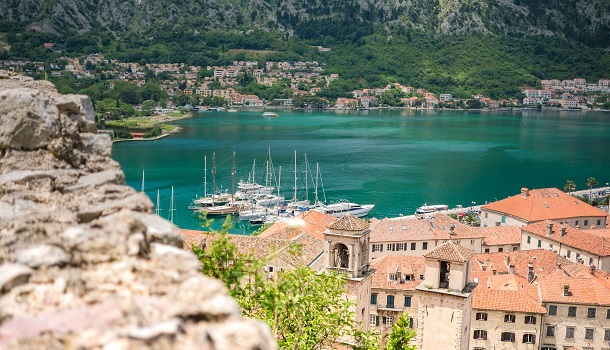 There are a couple of towns and villages you can visit on the peninsula. All of them are gifted with an old Mediterranean spirit seen on every corner, however, Luštica Bay is something really special. That is a magical destination where you will find your connection with the dramatic beauty of Montenegro.
Culinary Tradition
Luštica peninsula, as well as Luštica Bay, is a gourmet destination. It stands out as the place where hedonists and food lovers can taste and enjoy the first-class dishes made in an outstanding combination of flavors. Luštica Bay's culinary tradition is focused on delivering traditional recipes made with local ingredients and intertwined with the touch of international culinary magic.
Montenegrin cuisine was mostly influenced by Turkish, Serbian, Hungarian, and Italian traditions. In the end, all that was mixed and combined with the Montenegrin Adriatic cuisine into delicious and rich in flavors gastronomy. The cuisine of the Luštica Peninsula ranges from garlicky seafood to meat delicacies. People love to use local and fresh ingredients that can beautifully present their traditional gastronomy based on rich flavors and spiciness with an emphasis on the flavors of each of the used ingredients.
Must-Try Dishes
Montenegrin cuisine is mixed with different ingredients, herbs, and spices – from the food inspired by the cool blue waters of the Adriatic to the dishes influenced by the jagged peaks of Kučka Korita. These are just a couple of dishes that are a must-try.
Black risotto. Delicious black-colored seafood dish made with squid or shellfish.
Lamb in milk. Lamb cooked in milk in a bell-shaped cooking pot with root vegetables, garlic, rosemary, parsley, and seasonings.
Prosciutto. Ideal appetizer served in the combination with local sir.
Octopus, sea bass, shells. Any mix of seafood is just amazing.
Kabak, Turkey
Kabak is often described as Turkey's most guarded travel secret. It is located on the southwestern coast of Turkey and it has beautiful white-sand beaches which attract all the visitors. This remote village is ideal for those that just want to relax and peacefully enjoy the beautiful surroundings. Besides relaxing, Kabak is great for camping and hiking enthusiasts too, as well as yoga devotees.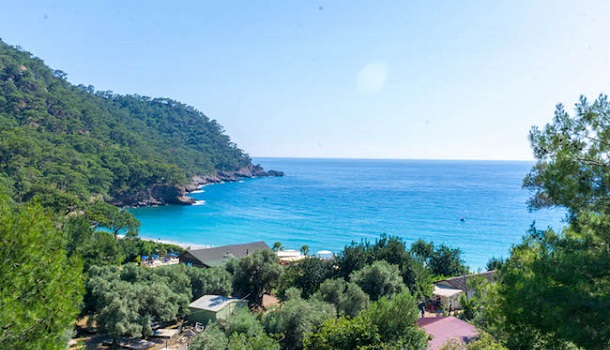 Kabak village isn't overcrowded with tourists, even though its popularity is massively growing over the last couple of years. There are just a few hotels, restaurants, and general amenities, so you can expect really chilled vibes, sandy toes, salty hair, and the sound of the ocean.
Culinary Tradition
At Kabak village, you can expect to find authentic Turkish village-style food, as well as a variety of European dishes. The culinary tradition of this region is focused on preparing local products with an emphasis on freshness and traditional recipes. As Kabak is located in the Mediterranean, those recipes have a mix of classic rich-in-flavors Turkish dishes, as well as the lightness and freshness of the Mediterranean recipes.
The cuisine is largely the heritage of Ottoman culinary legacy so we can say that Kabak combines the fusion of Balkan, Mediterranean, Middle Eastern, Central Asian, Armenian, Eastern European, and Georgian cuisines. Thanks to that, you can seriously expect to fall in love with the cuisine of Kabak village where the local products, freshness, and traditional recipes create extraordinary flavors and nuances.
Must-Try Dishes
Turkish dishes are really unique in the terms of the usage and combination of different ingredients, herbs, and spices. And even though Kabak village is a heaven on earth, your taste buds won't be disappointed either.
Zeytin salatasi. Traditional salad with olives, onion, parsley, cucumber, tomato, molasses, walnuts, and olive oil.
Yayla corbasi. Simple but delicious yogurt soup with mint, barley, and chickpeas.
Kofte. Spicy meatballs made from ground beef.
Lahmucan. Thin flatbread topped with ground meat, peppers, tomato, fresh herbs, and spices. The dish is also known as Turkish pizza.
Midye tava.  Fried mussels on a stick. Traditional street food.
Kyrenia, Cyprus
Kyrenia is located in the northern parts of Cyprus. This is the smallest district on the island, known for its historic harbor, architecture, and culture. But Kyrenia is so much more than just the beauty of history. The picturesque coastal town is the most beautiful place to visit in North Cyprus.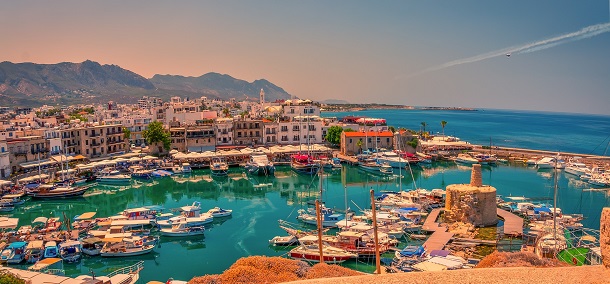 The attractive horseshoe-shaped harbor is one of the prettiest in the Mediterranean. Colorful boats with old, stone-made housing and buildings follow the promenade in all its shapes, while the restaurants and bars along the sea provide an incredible panoramic view with a true experience of the sea and local cuisine.
Culinary Tradition
When it comes to the cuisine of North Cyprus, you can find an impressive mixture of cuisines intertwined with the island's traditional roots. North Cyprus sits at the crossroads of three continents, so it has a very rich culinary history since it has been influenced by many different cultures. Mostly, you'll taste Mediterranean and Middle Eastern flavors and nuances.
In traditional recipes, people put focus on presenting the Cypriot character through specific flavors, cooking, and presentation. The dishes usually feature meat and vegetables, as well as seafood and fish, prepared in a variety of ways. In addition to local cuisine, Kyrenia also provides a fusion of international cuisines such as Italian, French, and Indian.
Must-Try Dishes
Kyrenia in North Cyprus offers some really delicious food and dishes. From hand-wrapped cheese ravioli to deliciously prepared meat and the sweetest syrup-based desserts, you'll be seduced by rich flavors in no time.
Meze. An array of hot and cold appetizers. That usually includes skewered meat, marinated or grilled seafood, and fresh salads and vegetables.
Firin makarna. Pasta-based dish with layers of beef, onions, and parsley. Topped with homemade halloumi cheese sauce.
Dolma. A seasoned mix of meat and vegetables packed into rolled-up in vine leaves.
Kaymakli ekmek kadayifi. Syrup-soaked sponge pudding. Simply delicious.
To Wrap It Up
The Mediterranean is certainly a place where you can simply – be. Besides the fact that it has attractive nature, crystal-clear sea, and beautiful sunny weather, the Mediterranean is also known for its delicious traditional cuisine based on freshness and local ingredients. Every country, region, town, and village has its own culinary roots, so in order to truly meet the beauty of such gastronomy, make sure to visit small, offbeat places. They will seduce you with their charming beauty, relaxed lifestyle, and attractive flavors of their traditional recipes.