Zagreb is the capital city of Croatia and it presents beautifully intertwined history, culture, tradition, and modernity. Due to that, there are a lot of sights, monuments, and streets to see and enjoy. But besides beautiful cultural and historical heritage, the city has quite an extraordinary gastronomic scene too!
Did you know that Zagreb has an amazing mix of authentic and international cuisine? You can try everything, from Asian and Turkish cuisines to Mexican and Mediterranean dishes, and classic fast food. All those delicious recipes are prepared in Zagreb's street food restaurants!
Grab your pen and start marking all the restaurants that offer must-try dishes! We tried to narrow the list, but hey, we can't help ourselves – all of them are just amazing!
BREWBITES
Address: Gajeva 10, Zagreb
Web | Facebook | Instagram | Menu
For an escape from the crowded streets, rainy afternoon and too sunny day, or in search of a relaxing gateway – there is a fairy place with the most delicious food, the best beers, exciting sport matches, and rock & blues songs. What is that place called, you may ask? Brewbites – American Restaurant & Sport Bar! And it is situated in the center of Zagreb. The restaurant offers burgers, ribs, bar snacks, wraps, salads, and desserts, as well as an amazing selection of international beers. Let the gastronomy fun begins!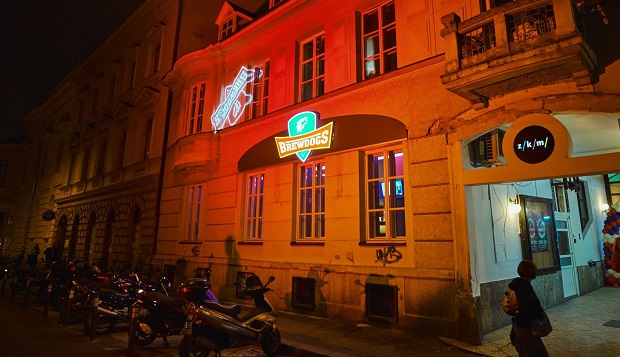 BURGERAJ
Address: Preradovićeva 13, Zagreb
Facebook | Instagram
Let's talk about a great place for eating burgers! Burgeraj is a small street food restaurant with a cute retro interior. The ambiance is comfortable while all the burgers' flavors are just seductive. You can choose between different types of burgers which are quite tasty. Let's just say it like this – the burgers are so delicious, that they are placed on the Irish LovinTrend list of the 21 best burger places in Europe. There, we said it enough!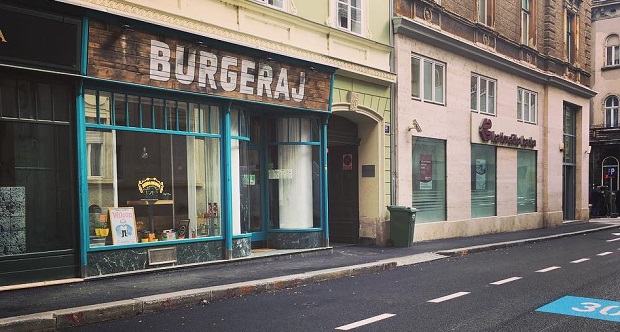 CRAFT ROOM
Address: Opatovina 35, Zagreb
Facebook | Instagram
This restaurant combines everyone's favorites – food and beer. You can choose between different burgers which are, oh, so juicy and delicious that your taste buds will be in a trance, and over 100 local and international beers. There truly isn't a better combination than harmonizing the beautiful flavors and nuances of the burgers and that unique taste of the beer. The Craft Room is a place to be, hang, and taste!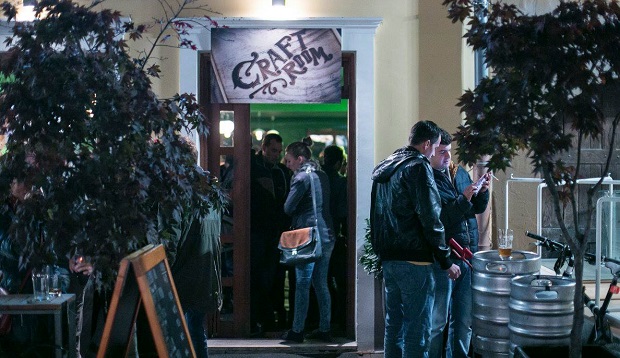 CROATIAN FOOD HERITAGE
Address: Petrinjska 14, Zagreb
This snack bar is a great place to experience the flavors and aromas of Croatian traditional cuisine. The Croatian Food Heritage offers a combination of traditional recipes and a still-modern street food concept. This restaurant stands out because it offers not only unique dishes but also a – Crobite. That is a small bite of Croatian most famous flavors and aromas. Of course,  you can also try Slavonian pork rids (čvarci), Dalmatian olives, and more. Besides that, Croatian Food Heritage offers natural juices, craft beers, brandy, and wines.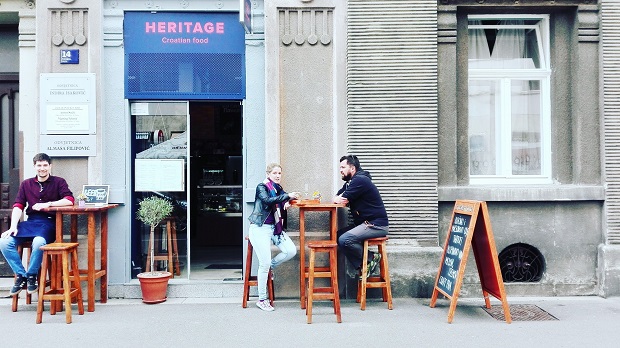 EL TORO BURGER & RIBS
Address: Petrinjska 2, Zagreb
Web | Facebook | Instagram | Menu
This restaurant emphasizes fast, simple, and more accessible dishes in fusion with top-notch ingredients. Its interior combines industrial design with modern details and touches and, oh, its menu is just incredible! As you can see from its name, the restaurant offers different types of burgers and ribs, but it also has a unique offer of pizzas, tacos, quesadillas, and desserts. This is an excellent place if you want to indulge in some good street food with amazing flavors and outstanding aromas.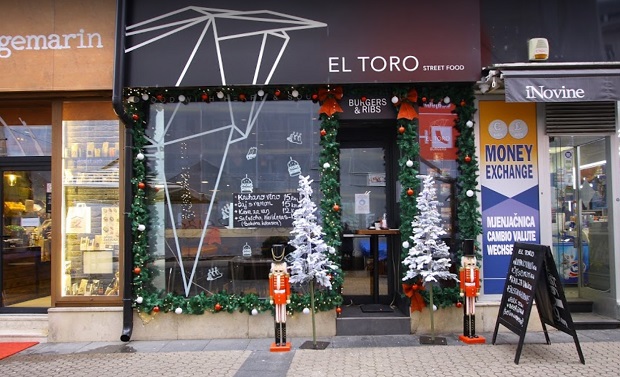 GAJBICA
Address: Vlaška 7, Zagreb
Facebook | Instagram
Looking for a street, but healthy food? Of course, Zagreb has that too! It is called Gajbica. The restaurant offers meat, vegetarian, and vegan dishes that are healthy, homemade, and delicious! From soups and stews to creative main dishes, desserts, and snacks – the restaurant has it all in order to fulfill your every desire for a healthy meal.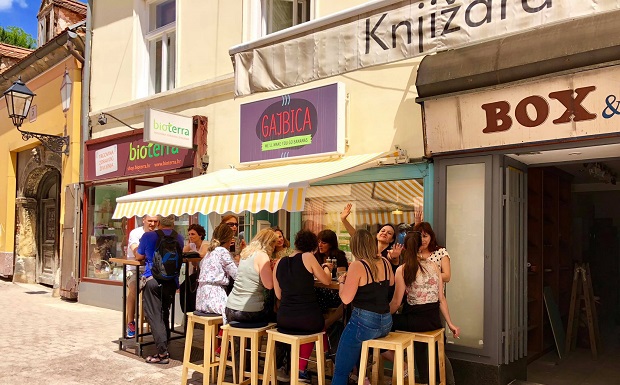 GINGER SUSHI
Address: Masarykova 21, Zagreb
Web | Facebook | Instagram
Of course, Zagreb also has an amazing sushi place – Ginger Sushi! As you probably can tell, the street food restaurant offers Japanese recipes prepared with the best and most quality ingredients. Due to that, all those classic dishes have sensational flavors and beautiful aromas. The Ginger Sushi's menu is rich and it offers traditional dishes and recipes that will surely satisfy your cravings for Japanese cuisine.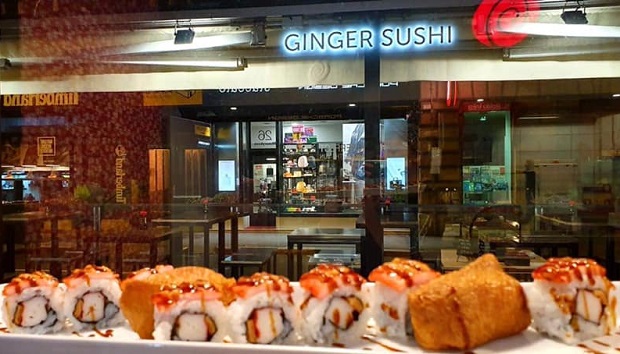 GOOD FOOD
Address: Nikole Tesle 7, Zagreb
Web | Facebook | Instagram
The Good Food is one of the best street food in Zagreb. They offer burgers, sandwiches, toasts, tortillas, soups, salads, and more so they will certainly satisfy your cravings for quick but oh, so delicious bites! The Good Food combines different cuisines in order to provide a rich menu filled with different dishes suitable for breakfast, lunch, dinner, and snacks. Trust us – the Good Food will find a way to surprise you with their tasty recipes!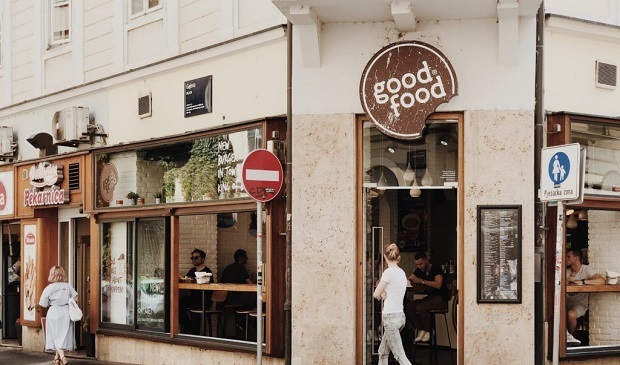 KAI STREET FOOD BAR
Address: Jurišićeva 2a, Zagreb
Facebook | Instagram
If you're interested in trying out the exciting flavors and aromas from all over the world while being in just one city, Zagreb, the Kai Street Food Bar is the one for you! With its interesting interior, design, art, and more, the restaurant offers a nice and comfortable atmosphere while the fragrances of the different dishes simply seduce you. The menu changes according to the chefs' inspirations but there, you can find delicious international dishes and recipes that will be your love at the first taste.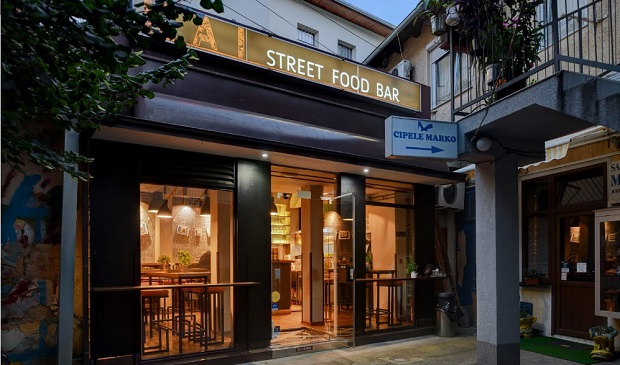 LA ŠTRUK
Address: Kalinska 5, Zagreb
Facebook | Instagram
This is a really special restaurant which serves only one dish – štrukli. This is a traditional Croatian specialty from the region of Zagorje. The dish is unique, tasty, and hard to resist. It can be cooked or boiled and filled with cheese, walnuts, apples, blueberries, truffles, roasted peppers, and pumpkins. Whether you want a salt štrukli or sweet, it doesn't matter – each and every one of them will surely delight you!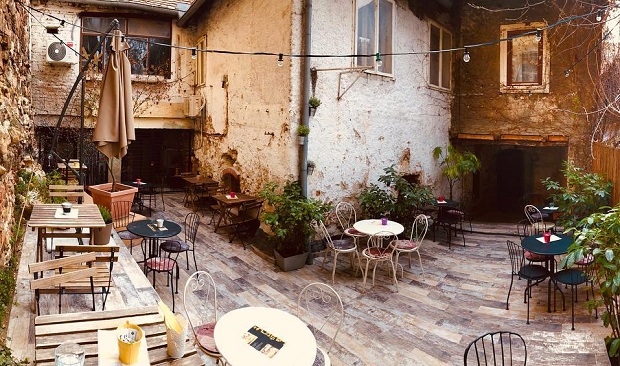 LARS & SVEN BURGERS
Address: Kneza Branimira 29, Zagreb
Web | Facebook | Instagram | Menu
If you're looking for chefs that make burgers with passion – the Lars & Sven burgers is an ideal place for you. Their goal is quite simple – to prepare the best burgers that will satisfy each guest. You can choose from a rich menu and a great selection of burgers – classics, black ones, vegan ones, and more. The offer is amazing and you can't choose wrong. You will be delighted with all the flavors, trust us!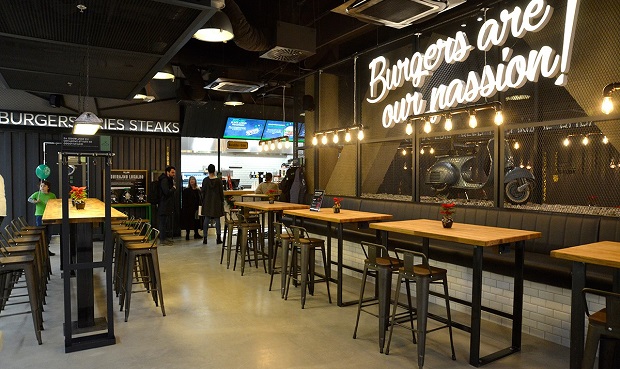 LOKMA FROM ISTANBUL
Address: Ivana Tkalčića 59, Zagreb
Turkish cuisine is something really special. It combines fresh and quality ingredients with exotic spices and savory marinades in order to provide rich flavors and aromas of traditional Turkish cuisine in the center of Zagreb. Lokma From Istanbul offers authentic recipes and delicious dishes that are a must. Be ready to be surprised and to experience a unique gastronomic experience in this restaurant!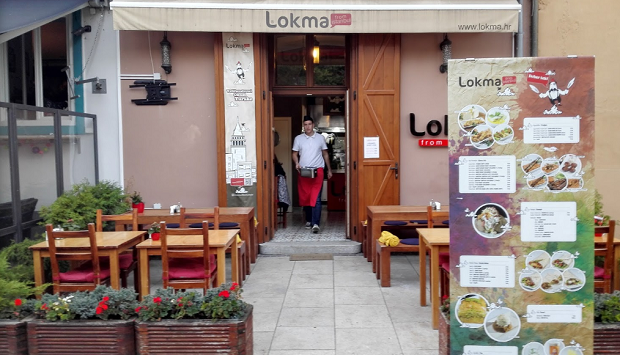 MEKPER'S
Address: Zagrebačka 194, Zagreb
Web | Facebook | Menu
If you watched all those old American movies (and we're sure that you did), then you must know that the mekPer's is a classic diner from those movies. With its retro interior, the diner offers classic fast food which will certainly satisfy your need for grilled dishes, pizzas, tortillas, burgers, and more. Not only the food is so delicious, but the entire atmosphere is so comfortable and retro, that you surely won't want to leave!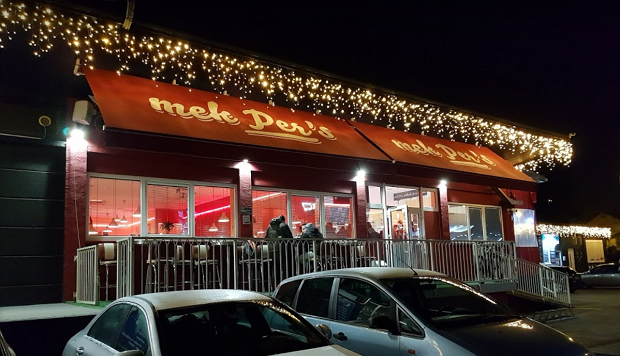 OŽUJSKO PUB TKALČA
Address: Ivana Tkalčića 16, Zagreb
Web | Facebook | Instagram
Okay, this restaurant is a must – what more to say then? Ožujsko Pub Tkalča offers a great selection of gourmet dishes prepared as a street food pleasure. Whether you want different types of burgers, ribs, or T-Bone, whether you want chicken fried in cornflakes, nachos, salads, or more. Yes, this restaurant has it all! Oh, and let's not forget their amazing selection of different beers! Snack or a gourmet dish – the Ožujsko Pub Tkalča is the best choice!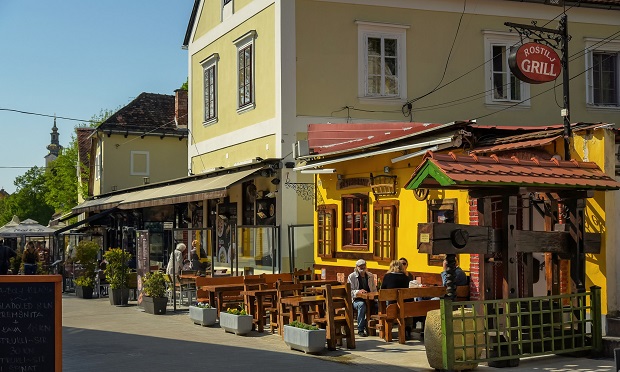 PANI
Address: Maksimirska 66, Zagreb
Facebook | Instagram | Menu
If you're looking for Mexican inspired street food, we believe that the restaurant Pani will meet all your expectations and fulfill all your desires. The chefs are experts in Tex Mex flavors and they make Burritos, quesadillas, wraps, and enchiladas with truly unique aromas and nuances. This small street food restaurant will bring you a breeze of Mexico and its spacy food (combined with homemade drinks).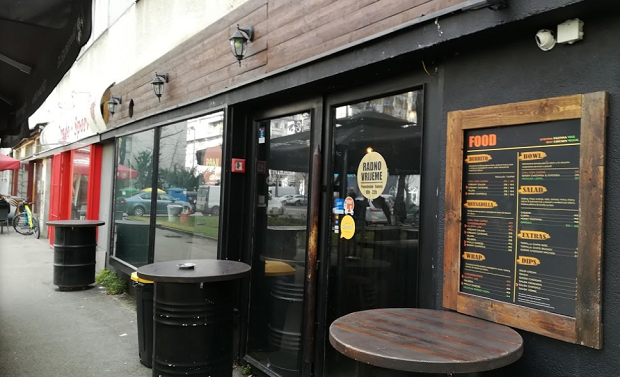 PAPA'S AMERICAN BAR
Address: Tuškanac 1, Zagreb
Facebook | Instagram | Menu
If you want to taste some true American classics, make sure to visit Papa's American Bar. The chefs combine American recipes with local ingredients in order to make an ecstasy of the flavors that you surely won't forget. On their menu, you can find different types of burgers, barbecue wings with tortilla chips, ribs, toasts, taquitos, wraps, salads, and more. Every dish is carefully made in order to present a true American spirit, recipe, and flavor.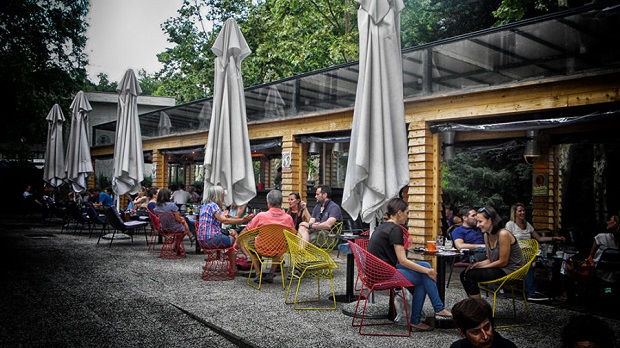 PINGVIN
Address: Nikole Tesle 10, Zagreb
Facebook | Instagram | Menu
This place is a fast food restaurant that offers original flavors and unique aromas. Their burgers and sandwiches are so aesthetic that you'll have the urge to photograph them while your taste buds will impatiently wait to try those delicious flavors. Of course, the burgers go in pair with the crispy potatoes which only emphasize the ecstasy of the flavors. The Pingvin is a place for enjoying, indulging, and experimenting!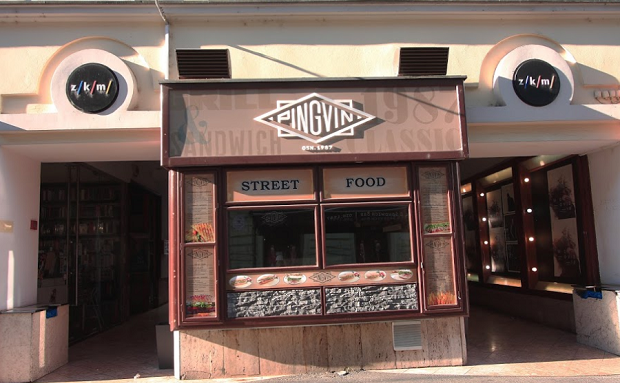 PLAC KITCHEN & GRILL
Address: Dolac 2, Zagreb
Web | Facebook | Instagram | Menu
Top-quality food, nice and comfortable ambiance, and only 69 steps away from Zagreb's main square – that is Plac Kitchen & Grill. The restaurant offers classic and modern burgers (Placburger is a must!), cheeseburger, chilliburger, veal cut in small strips and marinated in homemade sauce, and other barbecue specialties that are delicious, juicy, and seductive. Oh, they also have a vege burger! Of course, the restaurant has a rich selection of beers that perfectly contribute to the flavors of barbecue.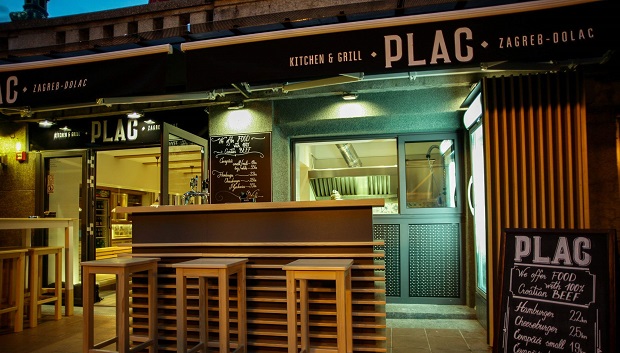 POKE POKE
Address: Bogovićeva 4, Zagreb
Facebook | Instagram | Menu
The restaurant is the first one in Croatia that prepares and serves only and specifically poke. It has 6 different recipes with tuna, octopus, salmon, chicken, and roast beef, vegan, with soba pasta, organic tofu, and vegetables. Besides that, you can make your own dish by choosing between 6 types of proteins, 4 bases, a lot of vegetables, 6 marinades, 15 additives for the flavor, dozen sauces, and more. If you love this type of food – Poke Poke is a must!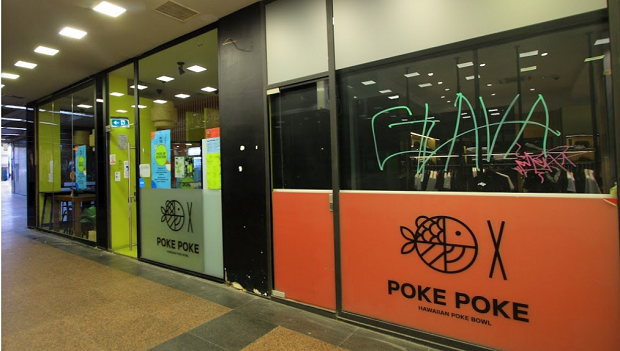 PIVNICA MALI MEDO
Address: Tkalčićeva 36, Zagreb
Web | Facebook | Instagram | Menu
This pub is a great place for gatherings with friends and all-day or late-night talks while tasting the most delicious dishes, from traditional recipes to barbecue specialties, and tasty beers, brandy, wines, and more. The food and drink selection is rich and great, so don't worry – you really can't go wrong with anything! But we must warn you – prepare yourself for an amazing gastronomy adventure and experience!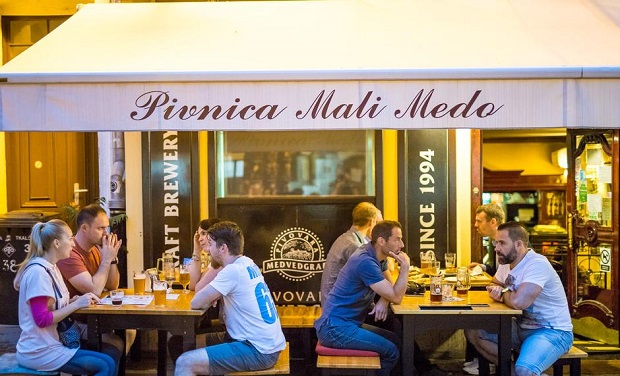 RIBICE I TRI TOČKICE
Address: Teslina 17, Zagreb
Facebook | Menu
We can't talk about street food if we won't mention the best place for eating fish. Ribice i Tri Točkice is a restaurant that brings a bit of Dalmatia to the center of Zagreb. The restaurant offers a variety of fish dishes such as squids, black risotto, tuna, sea bream, sea bass, shells on buzara, and more. It also has pasta and Dalmatian prosciutto (a must-try!). If you craving Mediterranean flavors, make sure to visit Ribice i Tri Točkice – let your taste buds be seduced!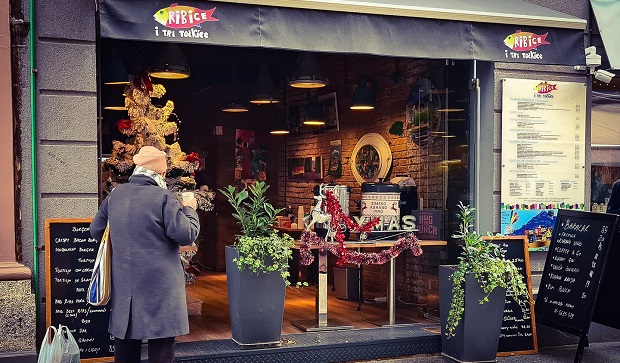 ROUGEMARIN DOMA BISTRO
Address: Petrinjska 2, Zagreb
Web | Facebook | Instagram | Menu
The Rougemarin Doma Bistro is an ideal place where the quality ingredients and delicious recipes meet every gastronomer's fantasies and desires. Their menu is rich with different soups, woks, barbecue specialties, burgers, prosciuttos, vegetables, desserts, and more. Trust us – this place will provide you such an ecstasy of the flavors that your gastronomic experience will be unforgettable.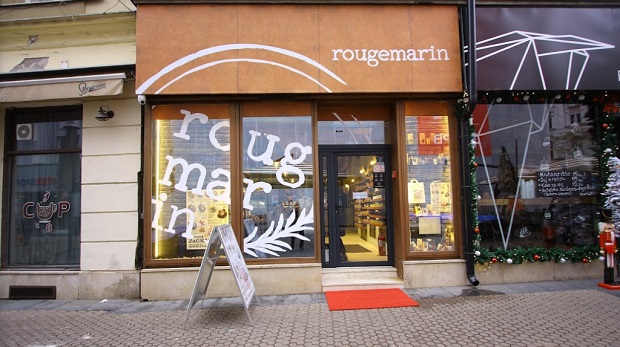 SMOKERAJ
Address: Jurja Žerjavića 19, Zagreb
Web | Facebook | Instagram | Menu
Barbecue specialties are always a good option. So why not visit the restaurant Smokeraj where you can taste amazing delicacies made of slowly smoked meat? Imagine this – soft meat with crispy touches that beautifully seduces your palate and taste buds while it slowly melts leaving you in the ecstasy of harmonized flavors, aromas, and seasonings. Okay, we need to go to the Smokeraj too. Meet you there!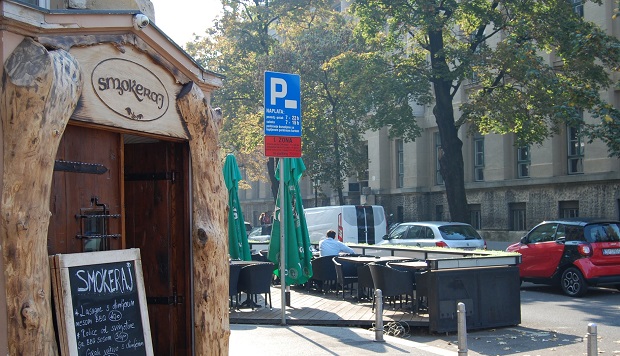 SNOGU STREET WOK BAR
Address: Radićeva 8, Zagreb
Facebook | Instagram | Menu
If you're looking for a unique combination of interesting ingredients and fantastic flavors, would you dare try the dishes from the Snogu Street Wok Bar? Their chefs prepare authentic Chinese recipes with a touch of a Mediterranean twist. And let us be the first ones to tell you that the dishes are delicious. Be brave and try something new, you won't be disappointed!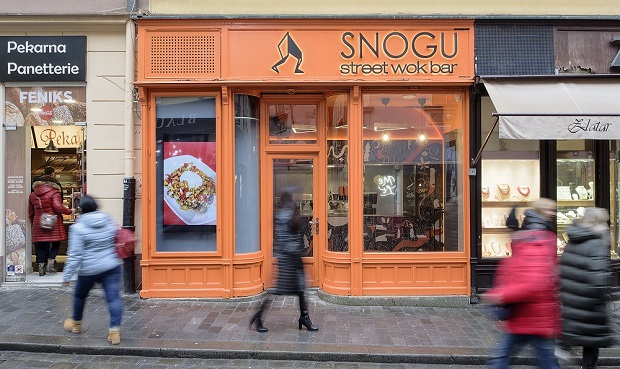 SOI FUSION BAR
Address: Ilica 50, Zagreb
Web | Facebook | Instagram | Menu
Asian cuisine certainly found its place in Zagreb's gastronomic scene. The Soi Fusion Bar is an Asian fusion restaurant and it offers street food with a modern twist. Besides that, the restaurant also offers a small selection of local craft drinks. Don't kid yourself – just because you're so far away from Asia, doesn't mean you can't really taste its true flavors, intense spices, and interesting ingredients. The Soi Fusion Bar is the most original Asian restaurant in Croatia and you can indulge in it while you're surrounded by a typical street ambient – a few graphitizes, minimalistic tables, and an open kitchen.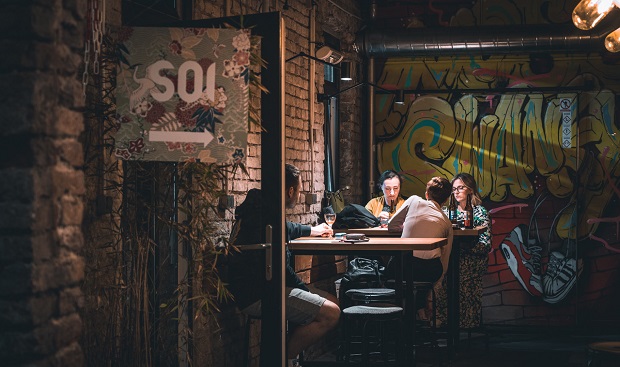 STREET FOOD KROJAČNICA
Address: Horvaćanska 31, Zagreb
Web | Facebook | Instagram | Menu
The motto of this restaurant is to make delicious dishes that make the chefs and their customers happy. What more could we ask for? The chefs create amazing dishes such as toasts, burgers, and salads. All of the dishes are created to satisfy each and every guest – they are rich in flavors, they have amazing textures and fantastic aromas. Definitely put Krojačnica on your list of must-try street food restaurants!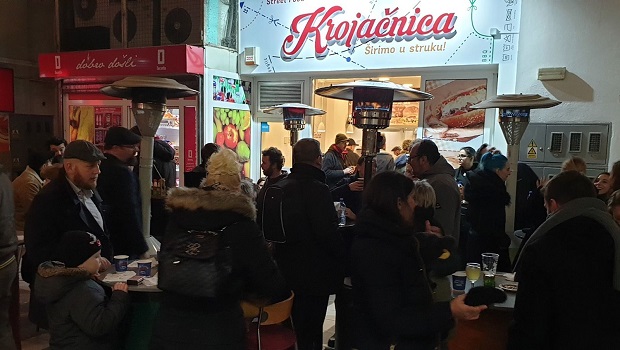 SUBMARINE
Address: Bogovićeva 7, Zagreb
Web | Facebook | Instagram | Menu
If you're looking for a place with premium quality gourmet burgers – the Submarine is the right spot for you! The top reason why they stand out is their usage of organic, local, and homemade ingredients which are prepared in a traditional way. Submarine offers outstanding juicy burgers in the combination with potatoes and salad. Of course, you can choose what type and recipe of the burger, potatoes, and salad you want. Just imagine how all those flavors harmonize in a beautiful ecstasy of aromas – do we need to say more? Bon Appetit!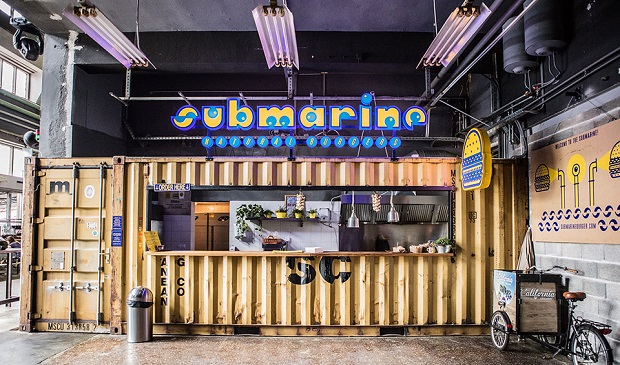 TAQUITOS BANDIDOS
Address: Radićeva 12, Zagreb
Facebook | Instagram | Menu
If you're looking for a small and cute restaurant that offers delicious Mexican food – look no further. Taquitos Bandidos brings a touch of Mexico into the center of Zagreb. Its design, interior, and food are here to transfer you to the hot streets of Mexico while its food has such beautiful flavors that you almost sing the most famous Mariachi songs. Just kidding! Or am I? You've got to find out for yourself!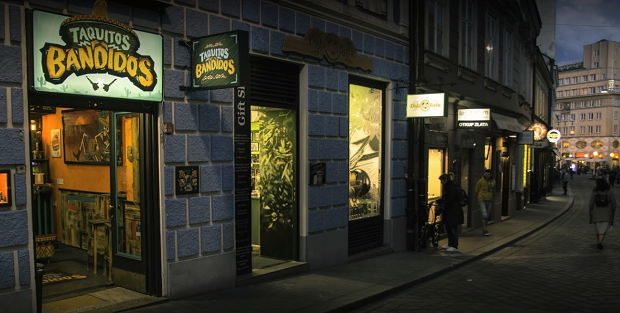 THE BURGER BAR
Address: Zavrtnica 17, Zagreb
Facebook | Instagram | Menu
Fresh ingredients and beef are the basis for the preparation of the Bar's burgers. They can be classic ones or with a modern and unique twist, but all of them have a few things in common – amazing texture, outstanding juiciness, and delicious aromas. All the sauces are homemade, the bagel is unique, and the meat is 100% beef. While driving through the avenue, just keep an eye on the little house with white and blue stripes. There are burgers that await you!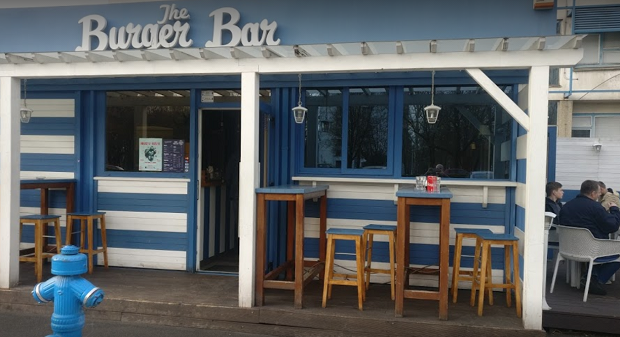 UMAMI
Address: Horvaćanska 75, Zagreb
Facebook | Instagram | Menu
Asian cuisine strikes again – this restaurant creates beautiful flavors and aromas and combines them into a unique Asian experience. The chefs offer classic dishes made with love, good texture, and amazingly harmonized flavors and seasonings. If you're a lover of this type of food, then you probably know that the word "umami" is one of the 5 basic tastes and it brings together all 5 of them into one unique flavor that will seduce you and create a specific gastronomic experience.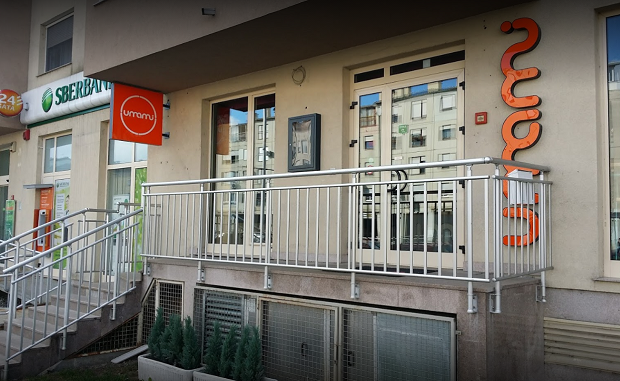 VAGABUND
Address: Vlaška 90, Zagreb
Web | Facebook | Instagram | Menu
You're looking for the best pizza place in Zagreb? Then you must visit Vagabund, you won't be disappointed. Their tradition of preparing pizza is over 30 years old so yes, they know what are they doing! Vagabund offers a variety of different pizzas which are just perfect and oh, so delicious. Besides that, they prepare weekly menus so you can get a different dish every day. This place is great for gatherings, relaxing, and enjoying pizza and other dishes.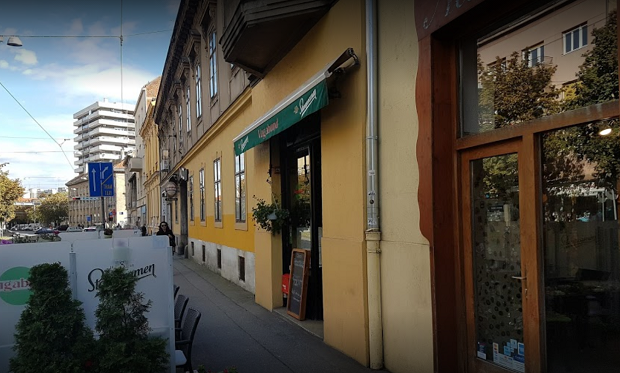 WOK AND WALK
Address: Ilica 60, Zagreb
Web | Facebook | Menu
The name reveals it all – order a delicious Chinese dish and take it with you for a stroll through Zagreb (or sit nearby)! The Chinese cuisine is tasty and rich in flavors. The chefs are, of course, experts in preparing all the Chinese classic and traditional recipes. If you're a true lover of this cuisine, then you know what amazing gastronomic experience awaits you at Wok And Walk!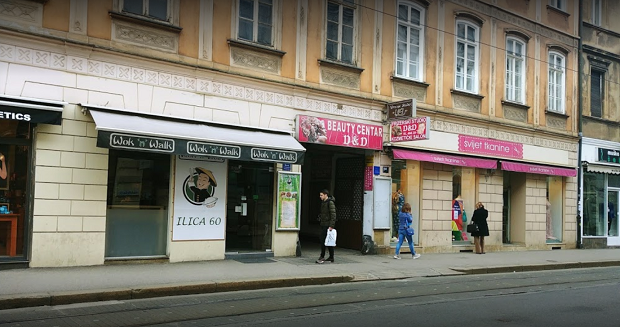 Tasty, delicious, and rich in flavors and aromas – those are the best words for describing all of the street food restaurants in Zagreb. Since every restaurant is a bit different from the others, go with your instinct and trust your taste buds. They won't send you in the wrong direction!
Japanese, Chinese, Indian, Mediterranean, Mexican, classic fast food, and more – which street food restaurant will you visit in Zagreb? Let us know in the comments down below! Oh, and if you're interested in some culinary and wine tours in Croatia, there are always great offers and trips which will fulfill all your desires for flavors, aromas, and nuances! Just trust your taste buds!