Coffee is a part of (almost) everyone's everyday routine, especially due to the fact that it is such a versatile drink. It can be prepared with classic recipes or with new and modern twists. And yes, flavored coffee is a big trend! Thanks to that, there are some combinations of flavors and ingredients which are perfect for – fall!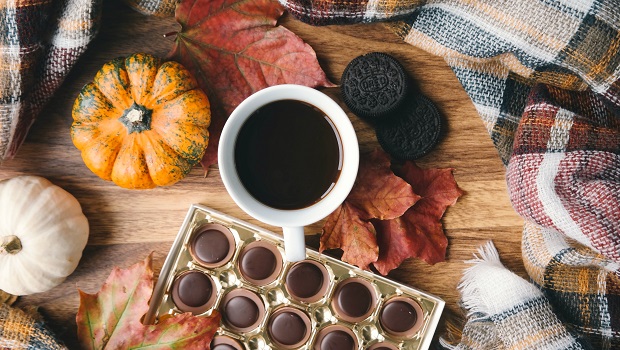 We have 50 amazing coffee fall flavors that are simply to-die-for. From fall-ifying your standard coffee and homemade recipes to hot, cold, and Starbucks variations. Oh, and not to mention some great Amazon coffee finds!
Enjoy!
Fall-ify Your Coffee
If you don't like coffee fusions, weird combinations, or coffee orders with too many words and spices, there are some ingredients that can be added to regular coffee and which will add that special fall touch to the flavors. Here are 10 fall ingredients that are perfect in the combination with coffee!
Maple Syrup
If you want those classic fall nuances in your coffee, replace sugar with maple syrup! This ingredient can be used in both hot and cold coffee, it is great as a sweetener, and it enriches coffee with more subtle flavors.
Nutmeg
Nutmeg, freshly-grated or pre-ground, and sprinkled over your coffee is screaming fall! Nutmeg gives a nice gingerbread flavor to classic coffee nuances.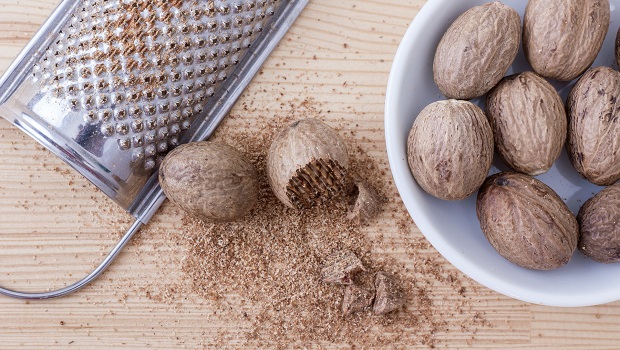 Apple
Listen up – apples, which are the perfect fall ingredient, go amazing with coffee, especially with dark-roasted ones! This combination will surely get you ready for fall!
Pumpkin
We know, we know – you saw this one coming, didn't you? Pumpkin is an ultimate trademark ingredient of fall. Simple as that! Just add pumpkin spice in ground coffee, brew everything with water, and you have a classic fall tea flavor!
Nutella
Yes, Nutella goes amazing, just amazing with coffee. Nutella's chocolate nuances beautifully intertwine with coffee, while the hazelnut adds a true richness of the flavors.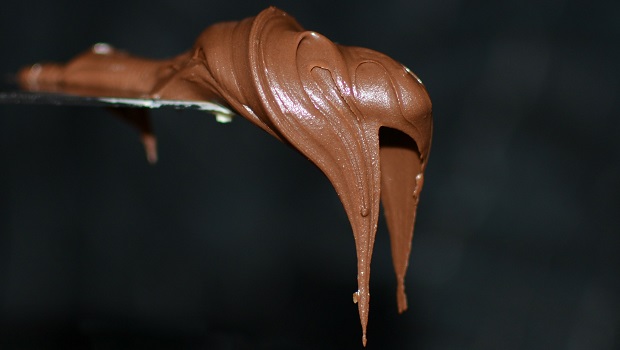 Chocolate
Speaking of chocolate, you can use both milk and white chocolate with your coffee in order to bring some fall vibes into your everyday routine. You love hot chocolate, right? Now imagine the flavors combined with coffee too. Tasty!
Marshmallows
Ah, yes. If you want to add some sweetness to your coffee, forget cream and sugar – use marshmallows instead! Oh, and they are great with both warm and cold coffee.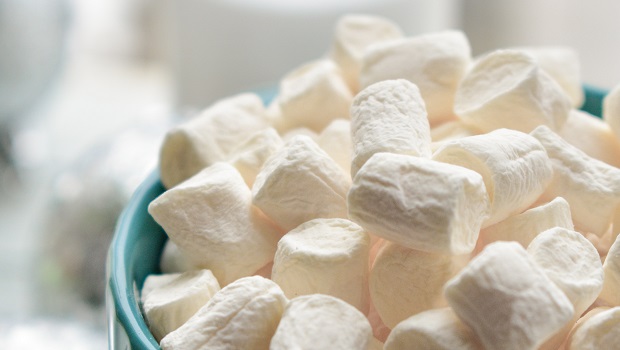 Caramel
To hide coffee's natural bitterness, you can use caramel. Now, you know that caramel is a perfect fall ingredient, but did you know it will give delicious nuances to your coffee? Quite an amazing combination.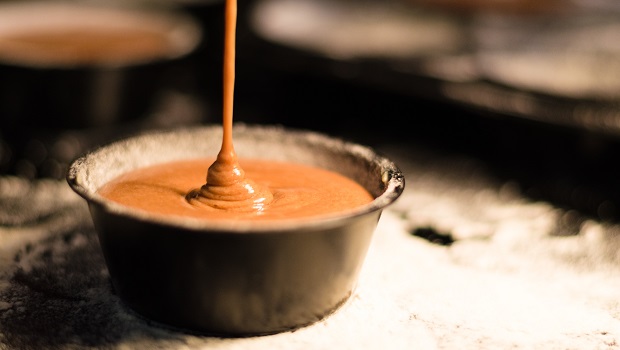 Cinnamon
Cinnamon can go with coffee too! This autumn spice will give you an extra energy boost in the combination with caffeinated coffee. Oh, and that combination is tasty too, so what more to say!
Gingerbread
When combined with the classic, everyday coffee, gingerbread gives spicy nuances well incorporated into the already existing flavors. Quite a yummy fall drink!
Hot Coffee
Rainy weather and low temperatures are great excuses to enjoy some warm coffee in the comfort of your home, right? Here are some great ideas for your hot coffee beverage!
Gingerbread Spiced Coffee
Gingerbread spiced coffee brings you a combination of molasses, ginger, cinnamon, brown sugar, coffee, milk, and whipped cream. And that is just perfect. Perfect!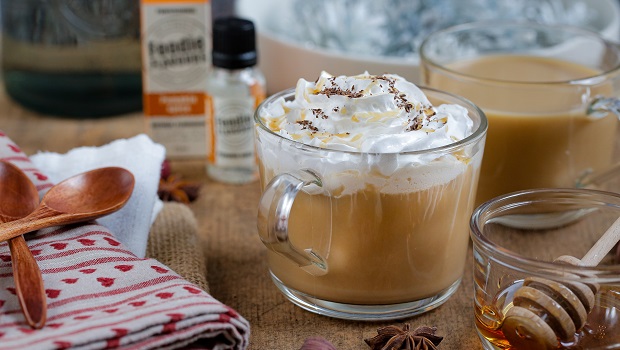 Cinnamon Maple Latte
A large cup of coffee with maple syrup, vanilla, and cinnamon is a great hot beverage that will help you get through the rainy and foggy days of fall.
Nutella Latte
Nutella latte gives you a perfect dose of sweetness and chocolate. This chocolatey drink is a great (and tasty) beverage for both fall and winter! I mean – who can say no to Nutella, right?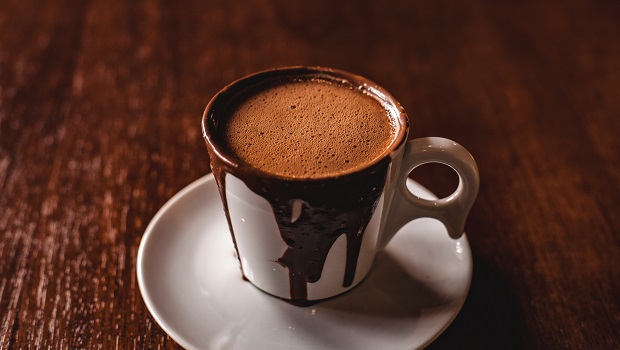 Spiced Vanilla Latte
Vanilla flavored coffee with steamed milk is the perfect fall beverage. Oh, and it can be combined with cinnamon and whipped cream too. You got to love this versatile drink.
Pumpkin Spice Latte
We hope you didn't think you could skip this one! As we already said – the pumpkin spice latte is a fall trademark drink. Simple as that. It is tasty, trendy, and autumnish. Oh, and a must.
Cold Coffee
Sometimes, your body just needs a bit of cold, iced coffee! So don't think you can't have any during these colder seasons! Here are some ideas on what fall icy flavors to try.
Iced Maple Latte
Iced maple latte perfectly combines your favorite fall ingredients – vanilla, cold-brewed coffee, maple syrup, and ice. Need we say more?
S'mores Iced Coffee
This combination is great for autumn! I mean – what's not to love? S'mores iced coffee mixes coffee, cream, marshmallow fluff, chocolate sauce, and graham crackers!
Iced Caramel Pumpkin Macchiato
Of course, pumpkin can be used in iced coffee variations too! Pumpkin pie syrup goes beautifully with caramel sauce, milk, and coffee. Add some ice and let the fun begin!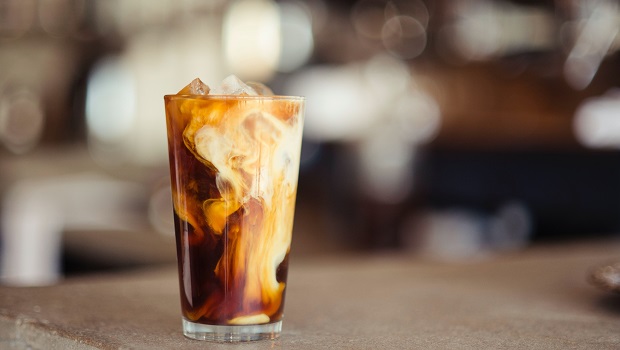 Chocolate Iced Mocha
Chocolate sauce, coffee, milk, and whipped cream – these are the main ingredients of chocolate-iced mocha. And every chocolate lover must enjoy it this fall.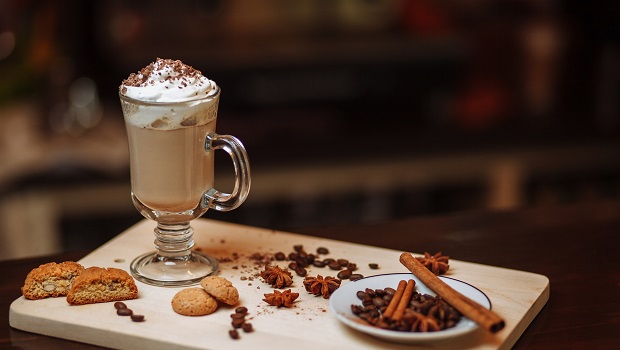 Iced Caramel Macchiato
This is a bit lighter version than macchiato with pumpkin and caramel. Iced caramel macchiato is a sweet and creamy drink made with vanilla syrup, milk, coffee, and caramel sauce. Quite simple, yet delicious!
Homemade Coffee
Of course, we had to bring some tasty recipes for homemade versions of fall coffee. The recipes are easy to do and follow, while their flavors are rich, creamy, and tasty.
Cinnamon Pumpkin Spice Coffee
2 cups of milk
3 tablespoons of sugar
2 tablespoons of pumpkin puree
1 tablespoon vanilla extract
1/2 teaspoon of pumpkin pie spice
1/2 cup of hot coffee
whipped cream and pumpkin pie spice for decoration
01 Mix pumpkin puree, milk, and sugar on medium heat. Don't let it boil.
02 Once it is warm, remove the mixture and add vanilla, pumpkin pie spice, and coffee. Mix everything.
03 Pour the coffee into 2 mugs, add whipped cream, and sprinkle pumpkin pie spice.
Salted Caramel Latte
1 cup of strong coffee
1/2 cup of milk
2 tablespoons of salted caramel sauce
1 teaspoon of unsweetened cocoa powder
whipped cream
01 Mix milk, caramel, and cocoa. Heat everything until warm.
02 Add coffee and blend everything until you get a nice foam.
03 Pour latte into a mug, add whipped cream, and a bit of caramel sauce.
Caramel-Chocolate-Hazelnut Caffè Mocha
1/2 cup of chocolate-hazelnut spread
1/2 cup of caramel dessert sauce
1/4 cup of unsweetened cocoa powder
8 cups of light cream (coffee cream)
3 tablespoons of instant espresso coffee powder
whipped cream
01 Mix light cream, chocolate-hazelnut spread, cocoa, caramel, and espresso powder in a slow cooker. Let everything cook on a low fire for up to 6 hours. Make sure to whisk the mixture a couple of times during that period.
02 Pour the mixture into mugs and add whipped cream.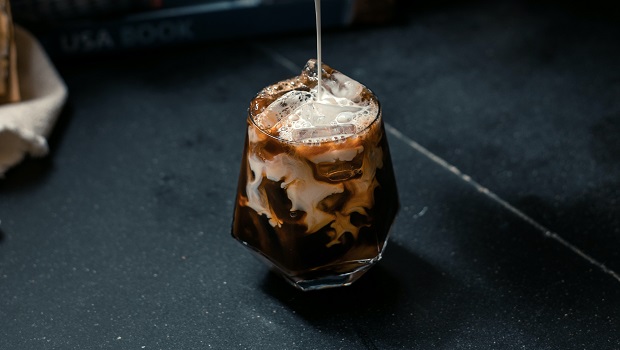 Vanilla Coffee
1/3 cups of ground coffee
1 cup of water
2 tablespoons of instant vanilla pudding mix
1/4 cups of sugar
2 and 1/2 cups of milk
01 Brew coffee.
02 Mix sugar and pudding. Add milk and coffee.
Pumpkin Pie Latte
2 tablespoons of canned pumpkin
2 cups of milk
2 tablespoons of vanilla extract
2 tablespoons of sugar
1/2 teaspoon of pumpkin pie spice
1/2 cup of hot brewed espresso
01 Mix the milk, canned pumpkin, and sugar. Cook everything on the medium fire until it boils.
02 Remove from the heat and add vanilla and pie spice into the mixture and then blend everything.
03 Pour the mixture into cups and add espresso and whipped cream.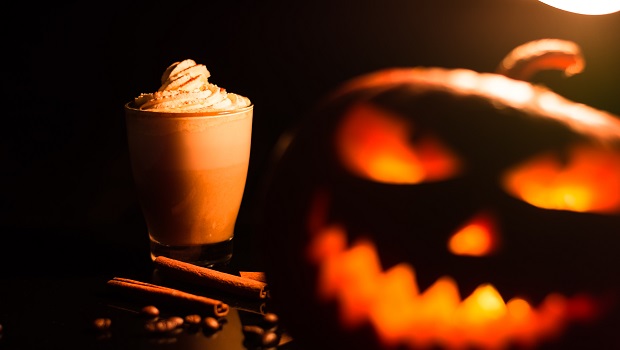 Maple Cinnamon Latte
1/4 teaspoon of vanilla extract
1 tablespoon of maple syrup
ground cinnamon
1/4 cup of brewed espresso
1/2 cup of steamed milk
01 Mix maple syrup, vanilla, and cinnamon.
02 Add hot espresso and stir everything together.
03 Pour the steamed milk into the mixture.
Cinnamon Apple Coffee
2 ounces of milk
2 ounces of apple cider
1,5 teaspoons of caramel sauce
1 teaspoon of cinnamon
1/2 cup of brewed coffee
whipped cream
01 Mix apple cider, cinnamon, caramel sauce, and milk. Cook the mixture on a medium fire until it boils.
02 Brew coffee.
03 Pour the coffee into a mug and add cooked mixture.
04 Put whipped cream on the top and sprinkle it with cinnamon.
Cocoa Coffee
1 cup of milk
2 teaspoons of instant coffee
1 ounce of cocoa mix
1/2 teaspoon of ground cinnamon
01 Heat the milk until it boils.
02 Mix cocoa, coffee, and cinnamon. Add a bit of cooked milk and make a paste.
03 Gradually add the rest of the milk.
Hot Ginger Coffee
1 tablespoon of chopped crystallized ginger
1 tablespoon of grated orange zest
1/2 teaspoon of ground cinnamon
6 tablespoons of ground coffee
whipped cream
cinnamon sticks
01 Mix the coffee, orange, cinnamon, and ginger. Brew the mixture.
02 Pour the mixture into the mugs. Add whipped cream and cinnamon sticks.
Caramel Iced Coffee
1 ounce of caramel syrup
8 ounces of brewed, cooled coffee
4 ounces of milk
whipped cream
caramel sauce
ice
01 Add ice into the glass. Mix brewed coffee and syrup.
02 Add milk.
03 Add whipped cream and caramel sauce.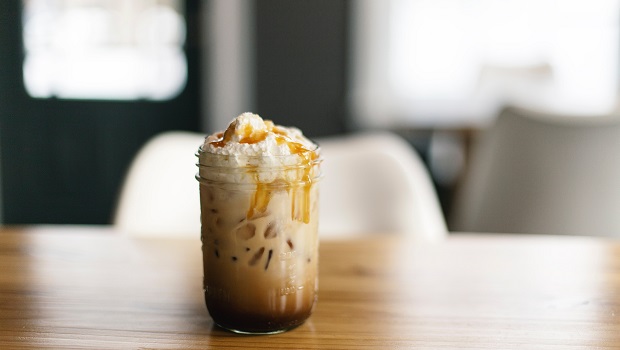 Starbucks Offer
You all know that we simply can't talk about fall drinks and coffee variations without mentioning the Starbucks offer! If you're a lover of coffee fusions, you know this shop is your perfect match. Here is a Starbucks list of the best fall coffee ideas, combinations, and mixes.
Apple Crisp Macchiato
The combination of layered nuances of apple and brown sugar work beautifully with espresso, milk, and caramelized-spiced apple. The apple crisp macchiato will bring you the best flavors of fall.
Pumpkin Spice Latte
The pumpkin spice latte is made with the signature espresso of Starbucks. It combines coffee and milk with classic autumn ingredients – pumpkin, cinnamon, nutmeg, and clove. Oh, and everything is topped with whipped cream and pumpkin pie spices.
Vanilla Sweet Cream Cold Brew
Imagine all the flavors, nuances, and aromas of iced brewed coffee with vanilla syrup, as well as with vanilla sweet cream. Now, that drink is smooth and tasty.
Iced Pumpkin Spice Latte
Of course, we need to mention the cold version of Starbucks' trademark drink. Iced pumpkin spice latte combines all the mentioned ingredients – espresso, milk, pumpkin, cinnamon, nutmeg, and clove – with a touch of ice, whipped cream, and pumpkin pie spices.
Pumpkin Cream Cold Brew
The combination of brewed coffee, ice, pumpkin cream cold foam, vanilla syrup, and pumpkin spice topping is simply amazing. AMAZING!
Cinnamon Dolce Latte
The basis of this drink is the classic Starbucks espresso intertwined with steamed milk, cinnamon syrup, and sweetened whipped cream with a cinnamon dolce topping. Need we say more?
Iced Hazelnut Bianco Latte
If you're a lover of hazelnuts, oh, we have a treat for you. This iced hazelnut Bianco latte amazingly combines hazelnut-praline-infused milk and small espresso. Its final flavors will surely contribute to all the beauties of the fall.
Caramel Frappuccino
As you probably know, this is a true caramel fusion. The main ingredients for caramel frappuccino (you know, besides a lot of caramel syrup and sauce) are coffee frappuccino syrup, milk, whipped cream, and coffee.
Salted Caramel Mocha
Salted caramel mocha is a great fall drink. It is made with mocha sauce, brewed espresso, milk, toffee nut syrup, whipped cream, caramel sauce, and sea salt topping. All the ingredients are well-combined in order to bring you the best of the flavors.
White Chocolate Mocha
Where are all the lovers of white chocolate? This one is for you! White chocolate mocha brings espresso with a tasty white chocolate sauce and steamed milk. Of course, with whipped cream on top.
Amazon Coffee Finds
You don't want to go to Starbucks or make your own coffee because there is always that one ingredient you forget to buy in the store? No problems! Here are some Amazing coffee finds which will be delivered to your doorstep. And for the preparation – minimal action is needed!
Autumn Favorites
This Victor Allen Autumn Favorites box comes with 96 single-serve K-cup coffee pods with a selection of flavored fall favorites – apple crumb donut, pecan pie, cinnamon bun, and pumpkin spice. Each flavor has 24 K-cups!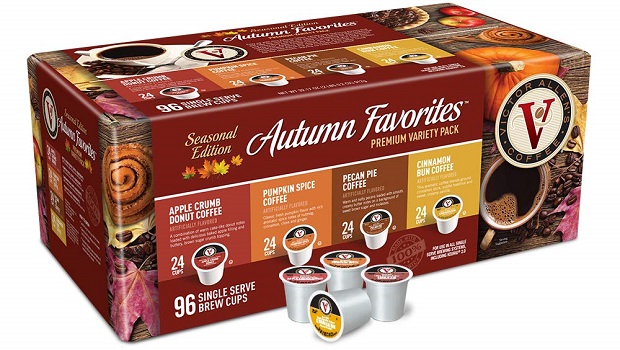 Pumpkin Spice Flavored Coffee
Paramount coffee is bringing you delicious ground pumpkin spice-flavored coffee. This yummy coffee is the perfect autumn treat. You'll really enjoy all the aromas and nuances!
Starbucks Fall Blend
This package comes with 60 coffee pods of the best fall flavors. The Starbucks fall blend presents smooth and balanced nuances of the fresh spice and citrus notes, with a hint of nuts.
Sweetie Pie Ground Coffee
Sweetie pie ground coffee is a popular drink made by Paramount Roasters. The flavored gourmet coffee brings you the nuances and aromas of the delicious pumpkin pie.
Vanilla Nut Cream Coffee
Speaking of Paramount Roasters here is one more of their tasty drinks – vanilla nut cream coffee combines aromatic flavors of the vanilla with the rich nuances of the hazelnuts and coffee.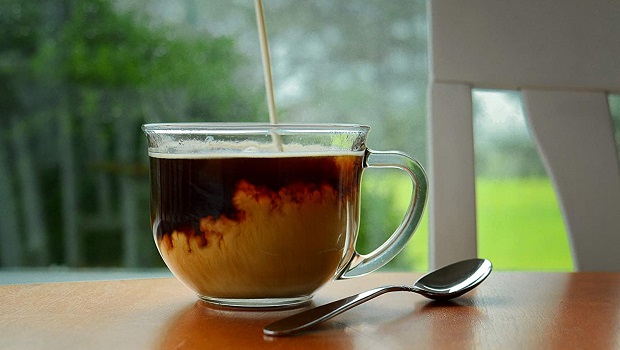 Starbucks Maple Pecan
You're looking for a cozy coffee? Then this one is your perfect match! Starbucks maple pecan coffee combines toasty pecan notes with the sweet nuances of the maple. This coffee is perfect for warming up during crisp days.
Fall Harvest
Victor Allen fall harvest coffee package comes with 96 coffee pods. There are 48 K-cups of pumpkin spice coffee, 16 caramel brownie coffee, 16 cinnamon vanilla nut coffee, and 16 maple walnut coffee. Now, isn't that all you need this fall? It sure is!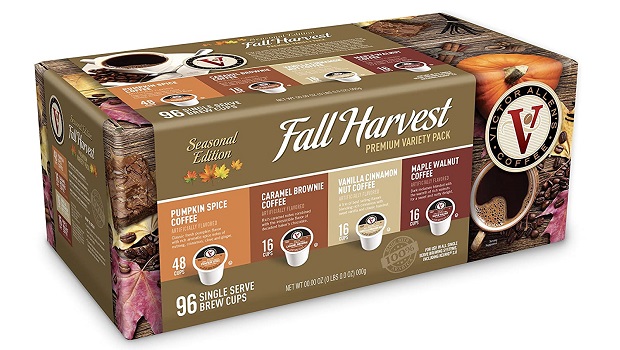 Cinnamania Ground Coffee
You love some cinnamon? Then this Dunkin' Donuts Cinnamania ground coffee is for you! The medium roasted coffee brings you the sweet flavors of cinnamon which will certainly give you those classic fall vibes.
Caramel Macchiato
Caramel and coffee create an amazing palette of flavors and aromas. The Eight O'Clock Coffee caramel macchiato brings the elegant and rich aromas of coffee with a nice caramel finish.
Cinnamon Sugar Cookie Coffee
Cameron's Coffee has an amazing coffee – with cinnamon sugar cookie flavor! The package includes 12 coffee pods with delicious nuances and unforgettable fall flavors.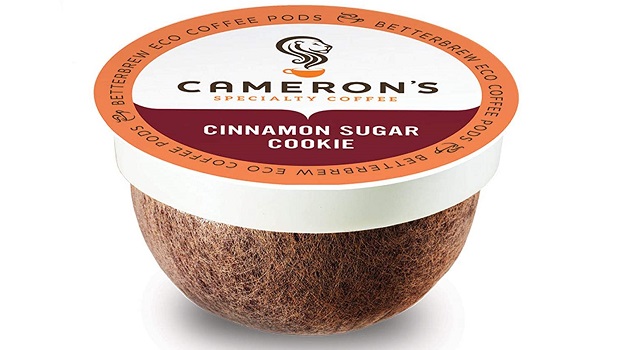 To Wrap It Up
In this article, coffee was our main topic. And not just any coffee type – but the fall one! Coffee is a versatile drink suitable to be combined and intertwined with many flavors, ingredients, seasonings, and spices.
Since the fall is here, we decided to show you the amazing palette of fall coffee flavors. We covered pretty much everything – how to spice up your classic coffee, homemade recipes, hot and iced variations, Starbucks fall offer, and Amazon finds.
This small (but delicious) coffee guide will surely ease up your search for those classic fall flavors!
Fall coffee first. Crisp days later.