Have you been looking for the best countertop electric grill?
Then keep reading this post!
I found and reviewed six of the best models that are currently available on the market. Check them out, compare their designs, features, and prices, and choose the one that fits your needs perfectly.
The Rundown
Best 6 Countertop Electric Indoor Grills
Best Of Best: Ninja Foodi AG301 5In1 Grill
User-Friendly Control Panel
This countertop electric grill features a user-friendly digital touch control panel that allows you to set and re-adjust the set cooking options according to your needs. It also has a small display that helps you set the perfect cooking temperature and the time of the cooking process.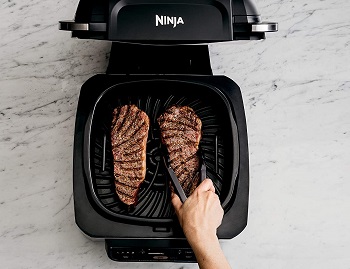 Multipurpose Use
The best thing about this indoor grill with a free air fryer is that it is specially designed for multipurpose use. You can use it to grill, bake, roast, air-crisp, and dehydrate your food. It is the perfect choice for everyone who wants an option to make versitile meals with only one kitchen appliance.
Cyclonic Technology
As opposed to the regular grills that have a heating element below the grilling surface, this model's heating element is precisely placed inside the grill's hood. It provides high temperature and uses cyclonic technology that keeps the heat circulating all around your ingredients and providing great results.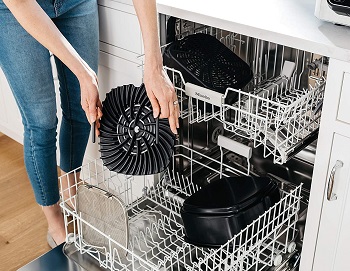 Food-Grade Coat
All included components, the grill grate, cooking pot, and the crisper basket, are fully coated with a high-quality ceramic layer that is entirely PFOA and PTFE-free. Thanks to this feature you can be sure that your food won't burn or stick to the cooking plates.
Short Description:
durable stainless steel construction
user-friendly control panel with touch controls
LED digital display with time and temperature settings
specially designed for multipurpose use
powerful cyclonic heating technology
high-quality durable ceramic non-stick coat
completely PFOA and PTFE-free
Best Commercial: Yescom Electric Countertop Griddle
Commercial Design
This indoor countertop grill is entirely made out of high-quality stainless steel material which makes it the perfect choice for commercial use. It is highly durable and resistant to all kinds of exterior damages including rust, corrosion, scratches, dents, etc.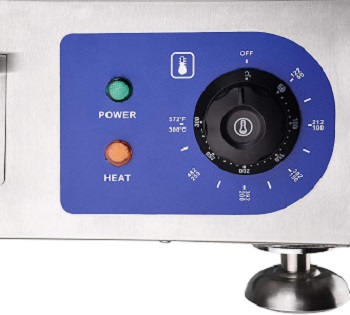 Cast Iron Plate
The top cooking plate of this commercial electric grill is made out of cast iron material. Thanks to this feature you can be sure that this grill will provide amazing heat distribution throughout its surface and ensure that you get perfect cooking results without any burned or raw spots.
Splash Guards
Another great thing about this grill is that it comes with splash guards on both sides and the back of the grill. They will ensure that your walls and countertops remain perfectly clean and free of hot grease and oil splatters.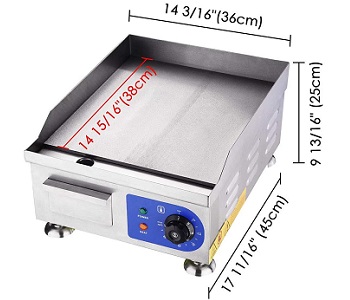 Overheat Protection
The built-in cooling vents that are located on the sides of the grill will efficiently dissipate the heat from the grill and maintain it at the perfect level. Additionally, the grill will even stop the heating process when the temperature reaches 662℉ for safety purposes.
Short Description:
high-quality stainless steel construction
highly conductive cast iron cooking plate
specially designed overheat protection
requires very little maintenance
Best Stainless Steel: Cuisinart GR-300WSP1 Electric Grill
High-Quality Design
This is another countertop electric grill that features high-quality stainless steel construction. Thanks to this feature you can be sure that it will provide amazing durability and have a much longer life span than other models.

Different Cooking Options
Because of its design, you will be able to use this grill as a contact grill, full grill, half grill/half griddle, full griddle, panini press, and as a top melt. You can switch between these options by simply adjusting the height or the position of the top cooking plate.
Large Capacity
Even though this stainless steel indoor grill comes in a space-saving size, it will still provide you with a large cooking capacity. The best thing is that its plates are completely removable and reversible so you'll be able to use one part of the unit as a grill and the other as a griddle.

Independent Controls
The great thing about this grill is that each cooking zone has its own independent temperature controls that can be adjusted up to 450 degrees Fahrenheit. You can even adjust the cooking time by simply pressing the "up" and "down" control buttons.
Short Description:
highly durable stainless steel construction
comes with six different cooking options
digital display with temperature and time adjustments
provides a large cooking capacity when open flat
independent temperature controls for each zone
reversible and removable grill/griddle cooking plates
Best Flat Top: Atgrills Indoor/Outdoor Electric Griddle
Stone Derived Coat
This countertop flat top grill features a handmade stone-derived black marble non-stick coat that is up to four times more durable than regular non-stick coats. Thanks to this feature you don't have to worry that your food might stick to the grilling surface.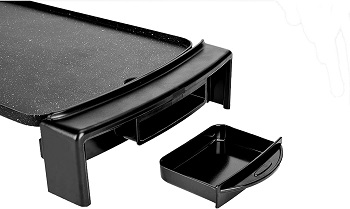 S-Shaped Heating Element
Another great thing about this countertop electric grill is that it comes with a specially designed S-shaped heating element that distributes heat much more evenly throughout the cooking plate. This means that you won't have to worry about accidentally burning your food.
Overheat Protection
The indicator light on the temperature probe will automatically go out if the temperature of the grill exceeds the set temperature by five percent. Once the temperature drops down to the safe level, it will automatically turn on again and continue the heating process.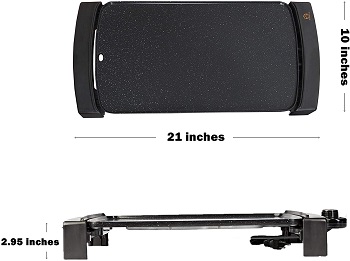 Slide-Out Drip Tray
The bottom drip tray of this indoor flat top grill for home is specially designed to ensure that it catches all the excess fat that drips away from your food. It features a simple slide-out design to ensure that you can easily empty it once you are done using the grill.
Short Description:
handmade stone-derived black marble non-stick coat
doesn't contain any harmful PFOA-s or PTFE-s
specially designed overheat protection
non-metal cool-touch side handles
slide-out bottom drip tray catches excess fat
Best Smokeless: Secura Electric Indoor Grill
Reversible Plate
The best thing about this indoor countertop grill is that it features a reversible grill/griddle cooking plate. Thanks to this feature you will be able to use only one appliance both to grill burgers and to cook pancakes and eggs.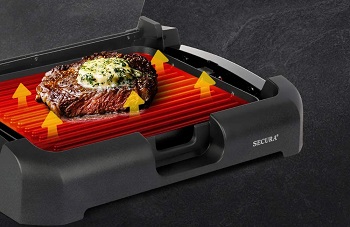 Powerful Heating Element
The included 1800 Watt heating element is specially designed to provide powerful and rapid heating. Keep in mind that you should give the grill a couple of minutes to heat up to the set temperature level. Once it does, it will provide amazing performance.
Simple Temperature Control
Just like the rest of these models, this smokeless portable grill also provides simple temperature control. To adjust the temperature to the desired level simply turn the small rotating knob, that is located on the temperature probe, between warm and 450 degrees Fahrenheit.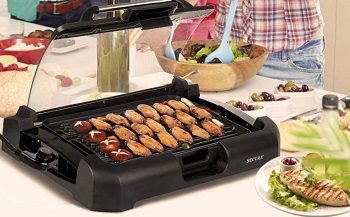 Removable Glass Lid
The removable top glass lid is specially designed to keep all delicious flavors inside the food and provide a completely smokeless cooking performance. It will also allow you to keep an eye on your food without opening the top lid.
Short Description:
reversible grill/griddle cooking plate
built-in powerful 1800 Watt heating element
simple temperature control with multiple levels
completely removable transparent glass lid
provides smokeless cooking performance
extra-large drip tray catches the excess fat
Best With Removable Plate: Elite Gourmet 980B Grill
Easy To Use
You won't have any trouble using this countertop electric grill. Everything you need to do is connect the temperature probe to the unit and plug the other end of it into a regular power source. After that simply set the desired cooking temperature and let the grill do the rest of the job for you.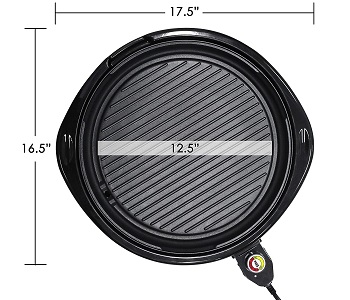 Heating Element
The powerful heating element is fully integrated into the cooking plate to ensure the optimal performance of the grill and a fast heating process. This feature also eliminates smoke production which makes this grill the perfect choice for home use.
Non-Stick Coat
The entire cooking plate of this round electric grill is fully coated with a non-stick layer that ensures you can easily remove the cooked food from the unit. Avoid using sharp utensils to remove your food because you might accidentally damage the quality of the coat.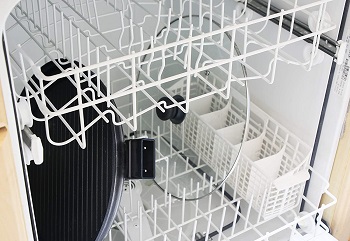 Quick Cleanup
Since the cooking plate is fully coated, you won't have to waste too much time on the cleaning process. The best thing is that the cooking plate and the removable glass lid are completely removable from the unit and even dishwasher-safe so you don't have to clean them manually.
Short Description:
simple electric plug-in design
a fully integrated heating element
comes with a non-stick coated cooking plate
temperature probe with multiple temperatures levels
safe to clean both manually and inside a dishwasher
What To Consider About The Best Indoor Countertop Grills?
Countertop models are very easy to use and they're designed to fit into every kitchen. Here are some features you should check before you buy the model you like.
Required Assembly – Most of the electric grills on the market come ready to use straight out of the box and don't require any additional assembly. However, they are also very easy to disassemble to ensure that you can thoroughly clean all included parts.
Heating System – Another thing you need to consider is the heating system that the grill features. Always look for models that have powerful heating elements that are precisely placed near the cooking surface and that they cover a larger portion of the cooking plate. That way you'll always achieve the best cooking results.
Cooking Plate – There are two main plate designs you can find on the market, a grill and a griddle. If you can't decide between the two or want to have both, you should choose an indoor grill griddle combo. That way you'll be able to use only one appliance to cook versitile meals.
Smoke Production – Smoke production is a very important feature when choosing a grill for indoor use. Smokeless tabletop grills will allow you to bring the outdoor grilling experience inside your home without any safety hazards. Look for models that either have a smoke fan or smoke filters that eliminate even the smallest smoke particles.
Power Consumption – The power of the heating element that comes with the countertop electric grill is what determines how much electrical power the grill will consume. The more powerful the heating element is, the more power it will require to provide ultimate performance.